Violence Interruption and Community Safety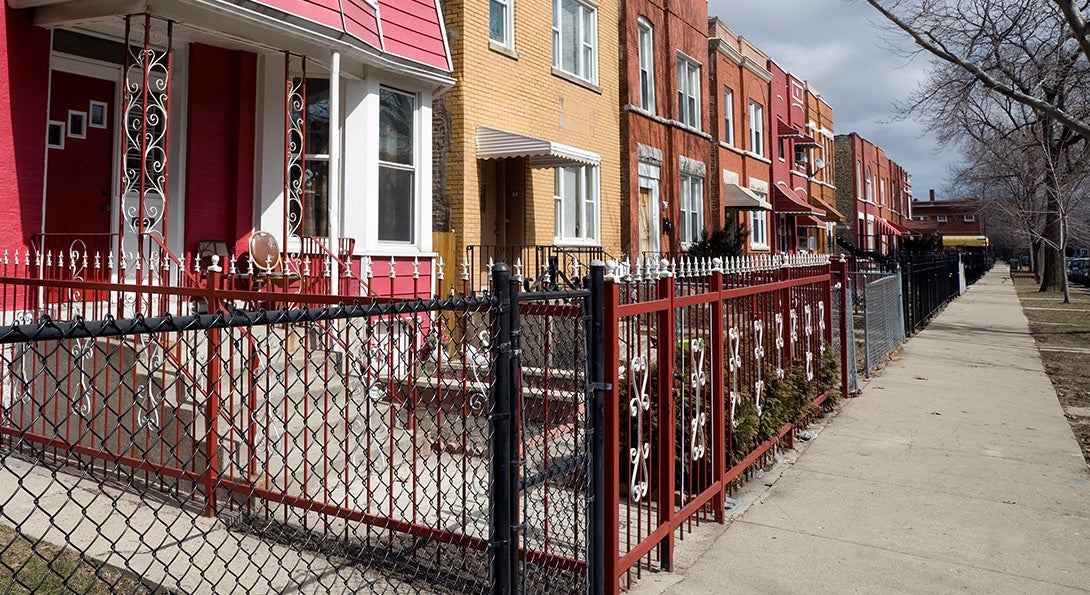 Street intervention work takes a public health approach to interrupting community violence. Against a rising epidemic of community violence in Chicago, two new research projects at the College are expanding our understanding of this important and demanding work.
The problem of gun violence in Chicago has been a staple of news reporting both locally and nationally, and with very good reason; since 2016 Chicago has exceeded both Los Angeles and New York City in its rates of homicide. Gun violence in Chicago occurs predominantly in Black and Latinx communities, especially on Chicago's South and West sides. These communities have historically faced systemic and structural violence, e.g., high rates of poverty and limited access to resources, which leads to interpersonal and community violence.
The situation has demanded an effective community-based approach to addressing community violence, and Chicago has a history of successful approaches to violence prevention and intervention. Now, two new studies at the College are increasing our understanding of factors that contribute to successful violence interruption in community-based settings, and the ways in which community organizations can best support the health, well-being, and effectiveness of their violence intervention workers.
Understanding Organizational and Community Capacity for Violence Intervention
The Jane Addams Center for Social Policy and Research (Policy Center) has just completed a formal assessment of Acclivus, Inc., a community-based organization in Chicago that delivers violence prevention and interruption services through hospital response, community violence prevention, and prisoner reentry programs. The organization's flagship initiative is its hospital response program that engages with hospital patients who are gunshot victims to prevent violence escalation and retaliation, and connects them with resources to enhance personal development and prevent further involvement with violence or the criminal justice system.
Creasie Finney Hairston, PhD, Director of the Policy Center and Principal Investigator on the study, explains that violence interruption programs have undergone extensive evaluation. Studies usually focus on outcome measures and compare  differences or reductions in the  number of homicides and shootings pre and post intervention, or compare these numbers for communities with and without intervention programs. "What is often missing is detailed documentation, systematic analysis, and reports of how violence prevention and interruption programs actually operate," she says. "Answering questions about processes, structure, people, and decisionmaking, however, can greatly enhance our understanding of strategies for both preventing violence and building community capacity. Knowledge of this kind is very much needed in current discussions about how to advance racial equity, social justice, and social reform."
quote 1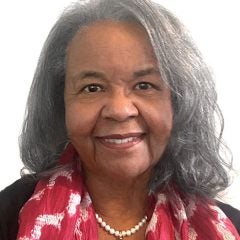 "Acclivus provides an opportunity to serve as an exemplar for building fiscally sound Black-led organizations that can achieve measurable results…The epidemic of gun violence in Chicago communities demands that we make this a reality."

Dean and Policy Center Director

|
article continues
The Acclivus study examined who the staff are, how they do what they do, and why what they do is important to them. The study also looked at how both staff and community stakeholders perceive and assess program effectiveness. Data were collected through structured  interviews with the organization's leadership team, community outreach and hospital response staff, and persons who lived or worked in the six Chicago communities served
by Acclivus.
Acclivus is unique in having a leadership team with extensive first-hand experience and knowledge gained from having been incarcerated and/or from having been hospital responders, street outreach workers, or case managers. It is also unique in being one of few Black-led organizations doing such work. "Acclivus has two main goals with their staffing. First is transforming individuals to a healthy lifestyle. More than ninety percent of Acclivus staff are folks with a justice system background and they bring that lived experience and knowledge to their work," says study co-investigator Dr. Joseph Strickland. "And second, hiring folks who are indigenous to the communities Acclivus works in. They know the community, the types of violence that occurs, and the community resources available. Both things are crucial to success with a community-based approach to violence interruption, and this study has elucidated how this works at Acclivus."
Important findings from the study include:
Having been incarcerated, involved in gangs, on the wrong path, or a troublesome youth were often voiced by staff as backgrounds that made them uniquely qualified for Acclivus positions.
Acclivus staff clearly saw violence prevention and interruption as a fundamental aim or goal, but also viewed their roles and responsibilities in a much broader social context of supporting access to resources and opportunities.
The use of trauma-informed principles was reflected in the ways in which staff said they approached and talked with patients and families who were victims of violence.
Staff express that Acclivus programs are effective and successful, and that the programs need to continue or be expanded.
Inservice training, team meetings, and support for formal education are important components of violence prevention work.
Caring about the wellbeing of the individuals and communities Acclivus touches permeates the work environment.
Community leaders and partners described Acclivus as an effective organization with regard to both the hospital response and community outreach programs.
Acclivus leadership was praised for running a sound organization with integrity, for providing job opportunities, and for being advocates for funding in communities beset by violence.
In addition to assessing the organizational operation, Strickland hopes the study can help tell the story of how people who have experienced violence and/or justice system involvement can transform themselves and become not only assets but leaders in their communities. "The study shows how Acclivus' approach can be replicated by other individuals and in other communities, especially Black and Latinx communities that are disproportionately impacted by violence," he says. "It's a story about people who share a desire to transform themselves and their community, and lead the community in reducing violence."
Center Director Hairston agrees, and also emphasizes the current opportunity for achieving crucial public policy reform. "In this political climate where awareness and commitment to racial equity and economic opportunity is on the radar of policymakers, Acclivus provides an opportunity to serve as an exemplar for building fiscally sound Black-led organizations that can achieve measurable results serving disadvantaged and vulnerable communities," she says. "The epidemic of gun violence in Chicago communities demands that we make this a reality."
Supporting the Mental Health of Street Intervention Workers
Core to the practice of violence interruption within a public health framework is the use of "credible messengers" on the front lines. This is a variation of the "peer educator" model used in different areas of social services, e.g., substance use, HIV/AIDS, domestic violence, or sexual assault interventions. As noted above, the strength of this approach is that people performing the interventions share the same life experiences as the people they serve.
Within the context of violence interruption, Assistant Professor Kathryn Bocanegra describes many street intervention workers as "wounded healers" and says, "they are healing from their own trauma as they accompany others in the process of redirecting and transforming their lives. In fact, working in violence prevention is part of this personal transformation, going from seeing oneself as a burden to one's community, to seeing oneself
as a leader and a community healer."
Bocanegra has received a grant from the Robert R. McCormick Foundation for her study Between a Bullet and its Target: Street Intervention, Trauma Exposure, Professional Consequences. The study examines trauma exposure among frontline workers in community violence prevention and how it impacts them as professionals, with a long-term aim of manualizing best practices so that organizations can better
support their street intervention workers (SIWs).
The majority of SIWs have some previous experience of life in the streets or of being incarcerated. "Not all, but the majority," says Bocanegra. "And there is a wide spectrum of involvement; someone may have been in a gang for one month, or someone could have been wrongfully convicted and spent 30 years in prison. But they have personal experience with street life and usually have experienced some form of violence."
quote 2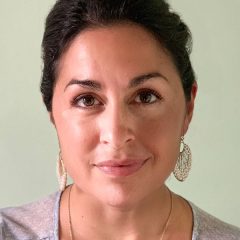 "We need to do everything possible to help them be effective in their work, because by protecting the workers, you're building a more robust public health infrastructure, which has a long-term effect in neighborhoods impacted by violence."

Assistant Professor and Primary Investigator

|
article continues
Trauma from a violent experience is carried by individuals throughout their lives and remains ever-present, and can easily be triggered when doing street intervention work. Bocanegra recognizes that organizations cannot control what SIWs are exposed to; in the course of their work they may witness shootings and will likely experience loss. "The question is, what does an organization do to support their workers through those experiences," she says. "It takes long-term investment and constant monitoring and engagement of individuals who have experienced violence in the community, and I want to help organizations accomplish that."
Bocanegra observes that the concept of self-care is often promoted but rarely operationalized. "Self-care is complicated for SIWs; they have found meaning and purpose through violence interruption, so you can't just tell them to do something else to feel better," she says. Preliminary findings from the study indicate that self-care needs to be taught, modeled by supervisors, and even integrated into organizational practice.
She reports that some organizations are beginning to demonstrate efforts to support SIWs. For example, several organizations are recognizing the value behind mental health services for their SIWs. However, the study indicates that how those mental health services are provided matters. "When the therapist is a colleague, a staff member of the same organization, SIWs rarely utilized this service. This could be out of fear of being stigmatized or judged by colleagues for seeking mental health support," says Bocanegra. "However, when an organization has a wellness coach that supports staff in all aspects of their wellbeing, mental health included, study participants reflected that it was very helpful."
Through interviews with street intervention workers, as all as with their supervisors, Bocanegra is surveying issues of importance to the workers as well as organizational practices to address those issues. "While every community and every city may have a unique history of violence and violence interruption," she says, "there are practices that can be generalized, and through this study those practices will be formalized into a training manual for organizations."
About the need to support the well-being of SIWs, Bocanegra makes a comparison to the investment cities put toward supporting the mental health of police officers. "Of course police officers need that kind of support, but the same amount of thought and effort should be put into the mental health of SIWs. They are in very similar circumstances, with less protection, fewer resources, and less staff," she says. "We need to do everything possible to help them be effective in their work, because by protecting the workers, you're building a more robust public health infrastructure, which has a long-term effect in neighborhoods impacted
by violence."
Additional Information About Violence Interruption
Violence Interruption as Public Health
Current street intervention programs in Chicago, including those at Acclivus, Inc., are based on a public health framework that seeks to:
• interrupt the transmission of violence through conflict mediation and preventing retaliation,
• change the behavior of people identified as the highest risk to transmit violence, and
• engage and mobilize community leaders and residents to change norms around violence.
"Just as we respond to a pandemic with practical things like hand washing, masking, and social distancing, there are steps that can be taken in communities for the purpose of community safety," explains Dr. Joseph Strickland of the Jane Addams Center for Social Policy and Research. "A public health framework is critical, but must come from the community level. Violence interrupters must understand the culture in the community, and have the necessary community knowledge and relationships to connect with impacted individuals and address their issues. This is how groups like Acclivus can proactively mediate when there are conflicts that raise tension levels between individuals or groups in the community."
A Look at Violence Interruption in the Field
"My main focus at Acclivus is the Hospital Response Unit. I oversee response for five level-one trauma units in Chicago, with a team of 15 people. I answer the hotline phone; anytime one of the hospitals calls I dispatch the team, 24/7.
The job of the hospital response team is to assess the situation and get in front of any potential violence. We also inform the appropriate community outreach team to respond in the community, before any more violence can take place. Mediation is the most important part of what we do, that and stopping retaliation. Violence can escalate rapidly through a chain of events, so you have to get in front of it quickly.
And we continue to follow up with the hospital patient with case management services. We assess their situation, work with them to change unhealthy ways of thinking, get them needed resources, and try to get them on a better track.
And if we don't have a resource in our rolodex, we will try to find it for them. We try to respect the patient, respect where they are at, their particular situation, and their particular needs."
Tomas Ortiz, Field Director at Acclivus, Inc.