The Karen J. Honig Memorial Lecture
The 26th Karen J. Honig Memorial Lecture
Strategies to Address Trauma, Anxiety and Violence Interruption Among Black Males
This first-ever virtual lecture in the series, hosted on April 7, 2021, featured a panel discussion about mitigating violence and trauma among young Black males, a crucial topic for the advancement of racial justice in marginalized communities. The expert panelists brought experience in trauma-informed clinical practice with youth and families, community violence, and violence intervention and prevention. Video of the discussion and panelist bios are available below.
The 2021 Panelists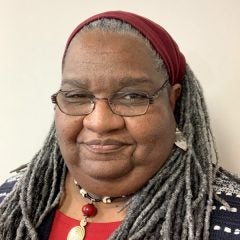 Special Guest Panelist
Dr. Olga Osby has extensive experience as a professor, researcher and clinician. Over her academic career, she has been acknowledged for excellence in teaching and research; she was awarded the 2013-2015 Distinguished Professor Endowed Chair Award through Delta Sigma Theta Sorority, Inc. to fund her research on African American grandfathers, and received the Inabel Burns Lindsay Alumni Award for her work in community organizing. Dr. Osby is currently co-managing partner of Clean Slate Behavioral Health Solutions, LLC, which provides trauma-informed training to health care, law enforcement, social service and other professionals, and trauma-informed counseling to children, families and communities.

Co-managing partner of Clean Slate Behavioral Health Solutions, LLC

|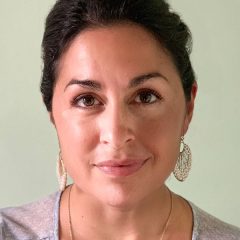 Panelist
Dr. Kathryn Bocanegra has over fifteen years of experience in community mental health and violence prevention. As an Assistant Professor at Jane Addams College of Social Work, her research focuses on the intersection of the criminal justice system with urban neighborhoods. Her current projects involve advancing survivor-centric reforms to criminal justice processes and developing community-based models of public safety. She has served on various local and state commissions related to public safety and criminal justice reform, most recently Illinois' Taskforce for Children of the Incarcerated, R3 (Restore, Reinvest, Renew), and the Mayor's Public Safety Advisory Committee of the city of Chicago.

Assistant Professor at JACSW

|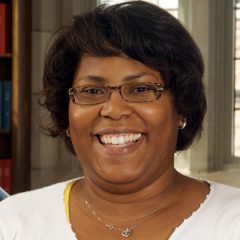 Panel Moderator
Dr. Henrika McCoy is an Associate Professor at Jane Addams College of Social Work. Her research, previously funded by the National Institute of Justice, the Robert Wood Johnson Foundation and the National Institute of Minority Health and Health Disparities, has predominately focused on young Black males with a history of mental health needs, juvenile delinquency, and trauma. Dr. McCoy's research is influenced by her clinical experiences working with children, youth, and their families experiencing a myriad of challenges while negotiating multiple systems. She currently serves as a Director-at-Large for the Society for Social Work and Research and on the Editorial Board for the Child and Adolescent Social Work journal.

Associate Professor at JACSW

|
Live Tweets of the Panel Discussion
Throughout the panel discussion, important points were live Tweeted, use the link below to see them.
About the Karen J. Honig Memorial Lecture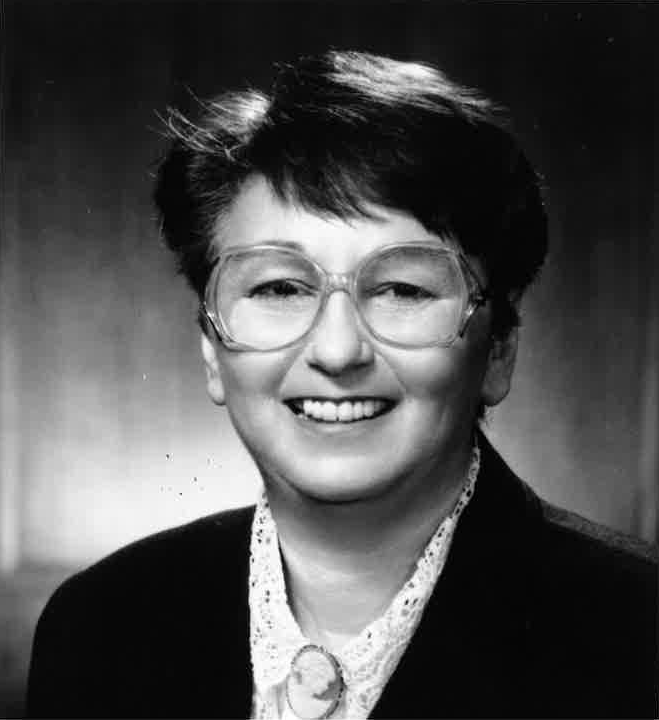 Karen J. Honig received her Master of Social Work degree from Jane Addams College of Social Work in 1986. Her family and friends established the Karen J. Honig Memorial Lecture to honor her memory and to focus on her commitment to inner city children and youth, as well as their families. The lectures have been presented for more than 25 years, and are signature events at the college.
JACSW alumni, faculty and students, as well as community partners of the college are invited to attend the lecture, which features a prominent speaker in the field of child welfare and well-being. Recent lectures have included:
Strategies to Address Trauma, Anxiety and Violence Interruption Among Black Males, Olga Osby, DSW, co-managing partner of Clean Slate Behavioral Health Solutions, LLC and Kathryn Bocanegra, PhD
The Intersection of Child Trafficking and Child Welfare: Lessons for Strengthening  Systems and Children's Rights by Katherine Kaufka Walts, JD, Director of the Center for the Human Rights of Children at Loyola University Chicago
Racial Disproportionality in Child Welfare: Fallacy or Reality? by Dr. Marian S. Harris, PhD, LICSW, ACSW, Professor of Social Work at the University of Washington Tacoma and internationally recognized child welfare scholar
JUST FOR KIDS: Pursuing Racial Equity to Achieve Child Well-being by the Reverend Starsky D. Wilson, President and CEO of Deaconess Foundation and Co-Chair of the Ferguson Commission