Midwest Latino Health Research, Training and Policy Center
About the Center
Midwest Latino Health Research, Training and Policy Center (MLHRTPC) is working to improve the health status of Latinos and other racial/ethnic minorities. MLHRTPC has engaged in research, training, community education, and policy work since its inception.
The center's research, community-participatory assessments and other activities have benefited Latinos, African Americans, Native Americans, Asian Americans, and other racial/ethnic individuals, groups and organizations.
About the DEEP™ Program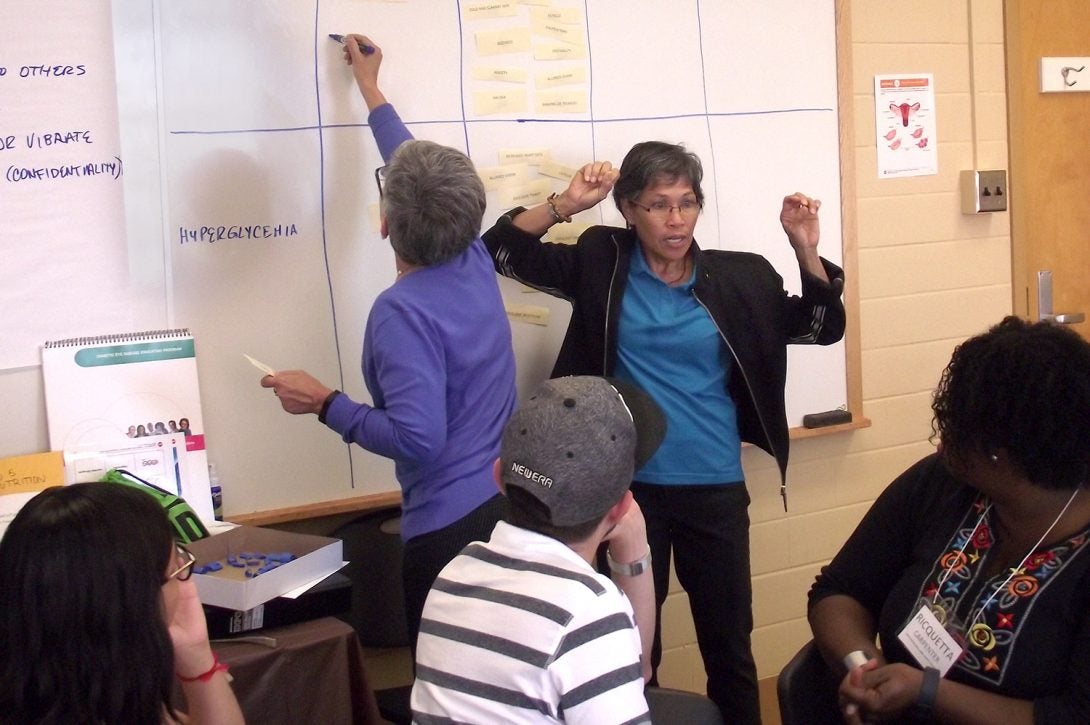 A cornerstone of MLHRTPC's community health initiatives is the DEEP™ program. DEEP™ is a diabetes self-management program that has been shown to be successful in helping participants take control of their disease and reduce the risk of complications. DEEP™ was developed for low-income, racial and ethnic minority populations. It includes a training-of-trainers curriculum designed to teach healthcare professionals and paraprofessionals to engage community residents.
Our Senior Trainer and Lead Trainer workshops prepare professional and community health care workers to effectively train others in DEEP™. Our Peer Educator workshop trains community health workers to use DEEP™ with patients in clinical and community-based settings. Qualifications to be a DEEP™ trainer vary.
The program's success has been formally recognized by the Centers for Medicare and Medicaid Services, and by the American Diabetes Association, which has listed DEEP™ as one of eight Practice-tested Support Programs in the nation.