Black History Makers at Jane Addams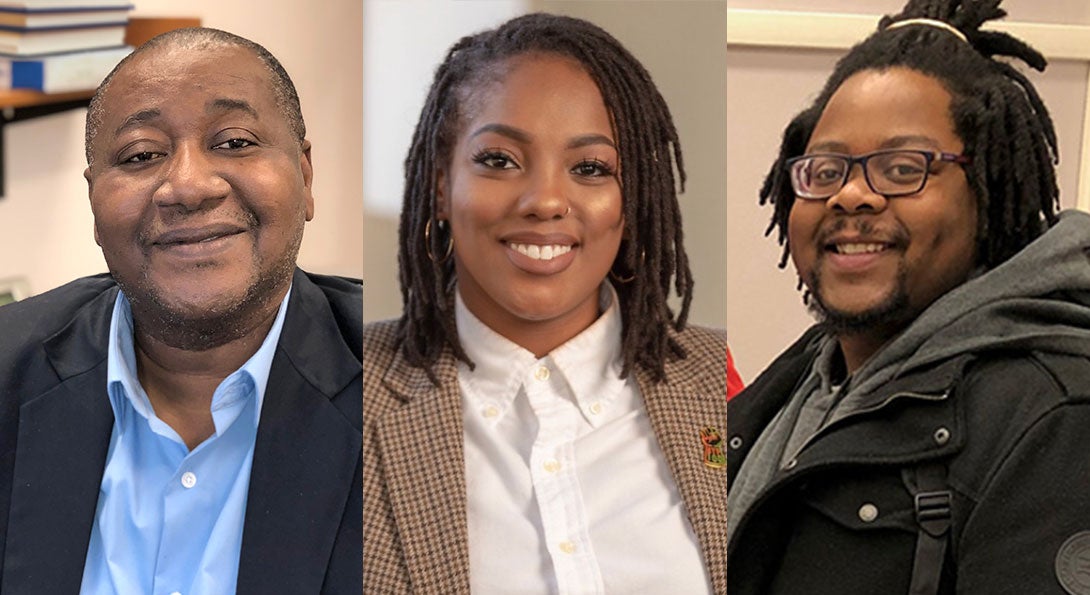 The Chancellor's Committee on the Status of Blacks (CCSB) has recognized three members of the JACSW community as UIC Black History Makers. This award recognizes individuals who are making history here at UIC because of their roles and responsibilities, as well as their contributions to our Black/African American campus community. The three JACSW honorees are Visiting Clinical Associate Professor Osei Darkwa, doctoral student Janaé Bonsu, and MSW student David Banks.
With three awardees out of a campus-wide total of twelve, one might say that JACSW "swept the awards"! Congratulations to Dr. Darkwa, Janaé and David – this is not only a great honor for them, but also reflective of JACSW's collective dedication to racial justice at UIC, in Chicago and beyond.
Below are brief bios of the college's three UIC Black History Makers.
Visiting Clinical Associate Professor Osei Darkwa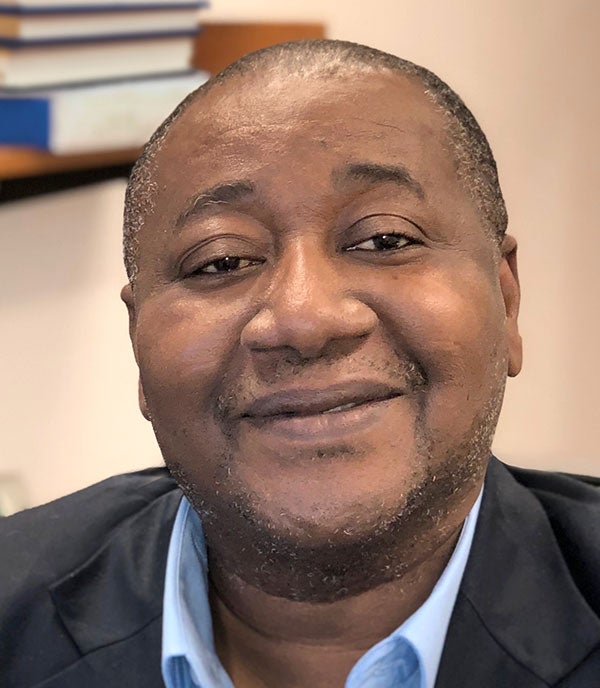 There are two unique and remarkable aspects of Osei Darkwa, PhD, who joined the Jane Addams faculty in 2019: he has been at the forefront of online learning development in Ghana, and he is also a Ghanaian traditional ruler, Chief of Patriensa Traditional Area.
Dr. Darkwa holds an abiding belief in community, teamwork and the constructive and empowering use of technology. "No one has a monopoly on ideas; we all have our own strengths and limitations and weaknesses. But once we come together we are able to achieve a better outcome for society," he observes. "I see this in my function as a chief. People say they think I am more understanding and accommodating as a chief, because I empathize and try to understand their issues. I want to empower them and find long-lasting solutions."
As a Visiting Clinical Associate Professor at Jane Addams, Dr. Darkwa teaches Critical Social Work in a Multicultural Society, Social Work Research, and Behavior and the Social Environment, and also provides consultation on the use of digital technology for instruction. His professional interests include International social work and social development, gerontological social work, race and ethnic relations, information technology and social work practice, social welfare policy and practice, online and virtual learning systems.
Doctoral Candidate Janaé Bonsu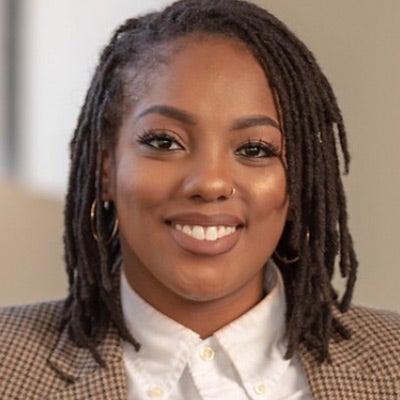 Janaé Bonsu (she/her) is an activist, licensed social worker, and PhD candidate at Jane Addams College of Social Work. Her research focuses on the intersection of interpersonal and institutional violence among Black people of marginalized genders, and the impact on survivors' safety-related empowerment. At UIC, Bonsu has helped advance the work of social movement organizations as a member of the Policing in Chicago Research Group (PCRG). She is also a member of the Black Graduate Student Association (BGSA) and the Graduate Employees Organization (GEO Local 627).
In 2014, Bonsu found a political home in BYP100, a national member-based organization of 18 to 35-year-olds organizing through a Black queer feminist lens. She has played many leadership roles in the organization, including serving formerly as National Co-Director, and has carried major local and national campaign, public policy, and direct action projects to completion in the Movement for Black Lives over the years. Her work has been featured in Essence, Ebony, The Root, Truthout, The Hill and peer-reviewed journals.
Her activism is also being featured in the new documentary film Unapologetic, which examines the Movement for Black Lives in Chicago, "told through the lens of two fierce abolitionist leaders."
MSW Student David Banks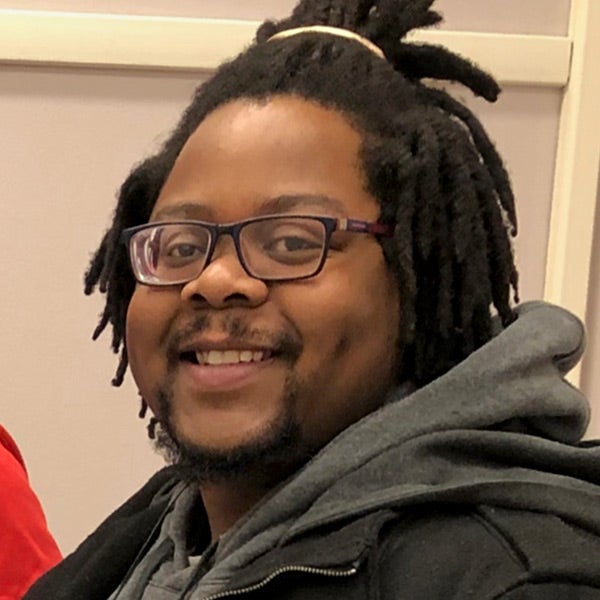 David Banks, is co-president of the college's We Are Men program, which encourages Black men to earn a master's degree in social work and go on to assume leadership positions in communities and community organizations that serve the many Black men who are suffering from trauma.
"I saw so much dysfunction in my environment growing up, of people stuck in a loophole, feeling hopeless and not knowing how to better themselves," says Banks. "I wanted to break the cycle, make a difference, accept responsibility and be a resource. On college tours in ninth grade I saw examples of what other Black leaders have done and it gave me a sense of what I could do."
When he graduates, he plans to start his own resource center in an urban community to offer therapies, tutoring, job training and other services to empower the community. He wants to offer all the resources that weren't available to him growing up.
Modified on February 14, 2021