Black History Makers at Jane Addams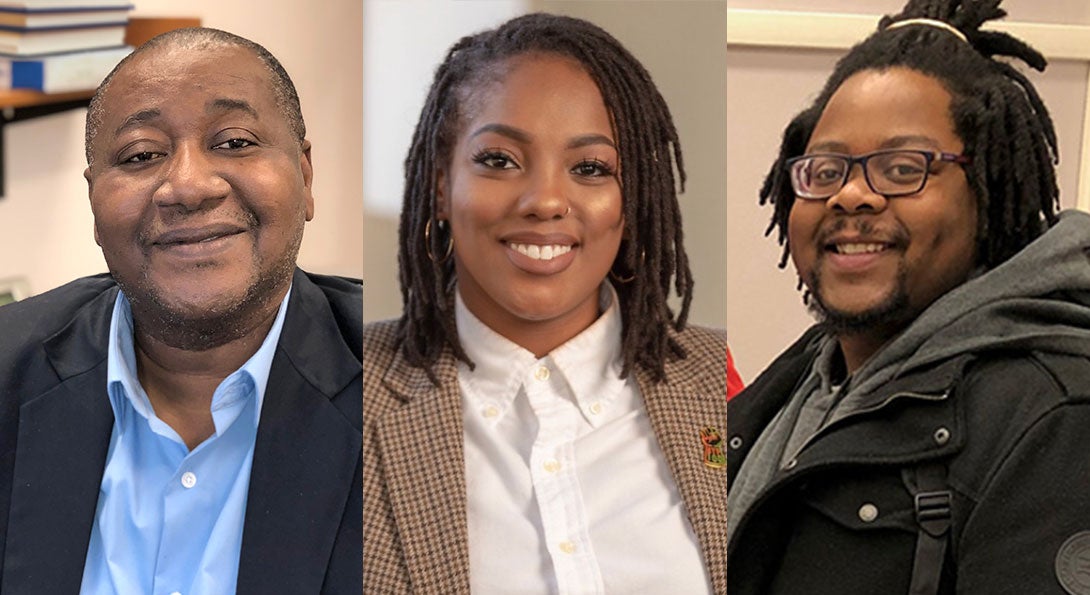 The Chancellor's Committee on the Status of Blacks (CCSB) has recognized three members of the JACSW community as UIC Black History Makers. This award recognizes individuals who are making history here at UIC because of their roles and responsibilities, as well as their contributions to our Black/African American campus community. The three JACSW honorees are Visiting Clinical Associate Professor Osei Darkwa, doctoral student Janaé Bonsu, and MSW student David Banks.
With three awardees out of a campus-wide total of twelve, one might say that JACSW "swept the awards"! Congratulations to Dr. Darkwa, Janaé and David – this is not only a great honor for them, but also reflective of JACSW's collective dedication to racial justice at UIC, in Chicago and beyond.
Below are brief bios of the college's three UIC Black History Makers.
Modified on February 14, 2021