Forging Solutions to the Difficulties Faced by Older Returning Citizens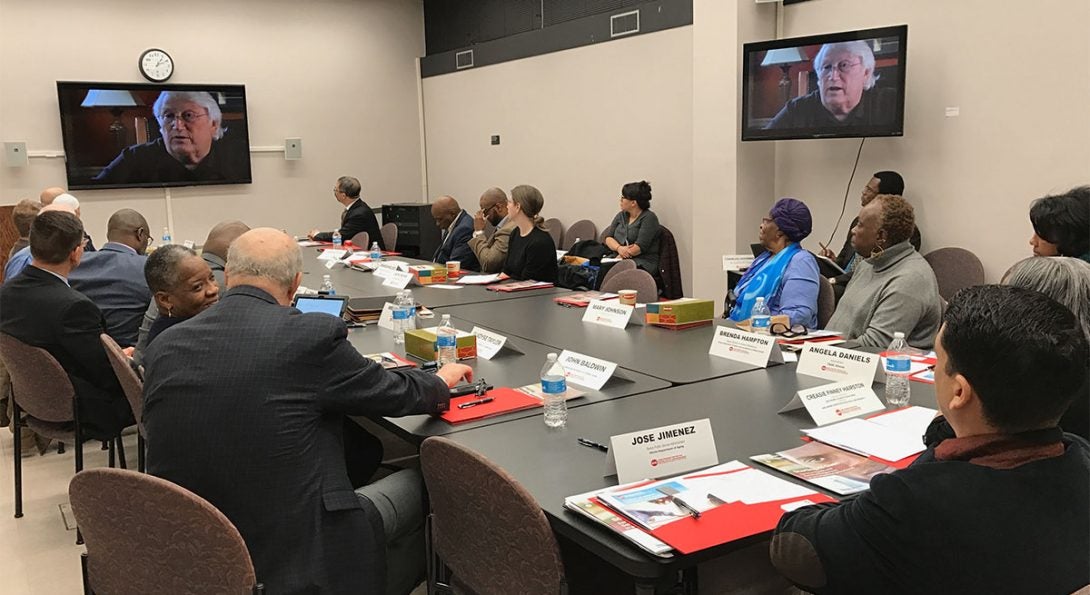 On November 29, 2017, the Jane Addams Center for Social Policy and Research convened a second Summit on Reentry, Reintegration and Aging. Participants included community partners, former prisoners and family of prisoners, as well as public policy stakeholders such as the Director of the Illinois Dept. of Corrections, the Deputy Director of the IDHS Mental Health Division, a Senior Administrator from the Illinois Dept. of Aging, and a Director from the John Howard Association.
Video: Barriers Faced by Returning Citizens
Photos from the Summit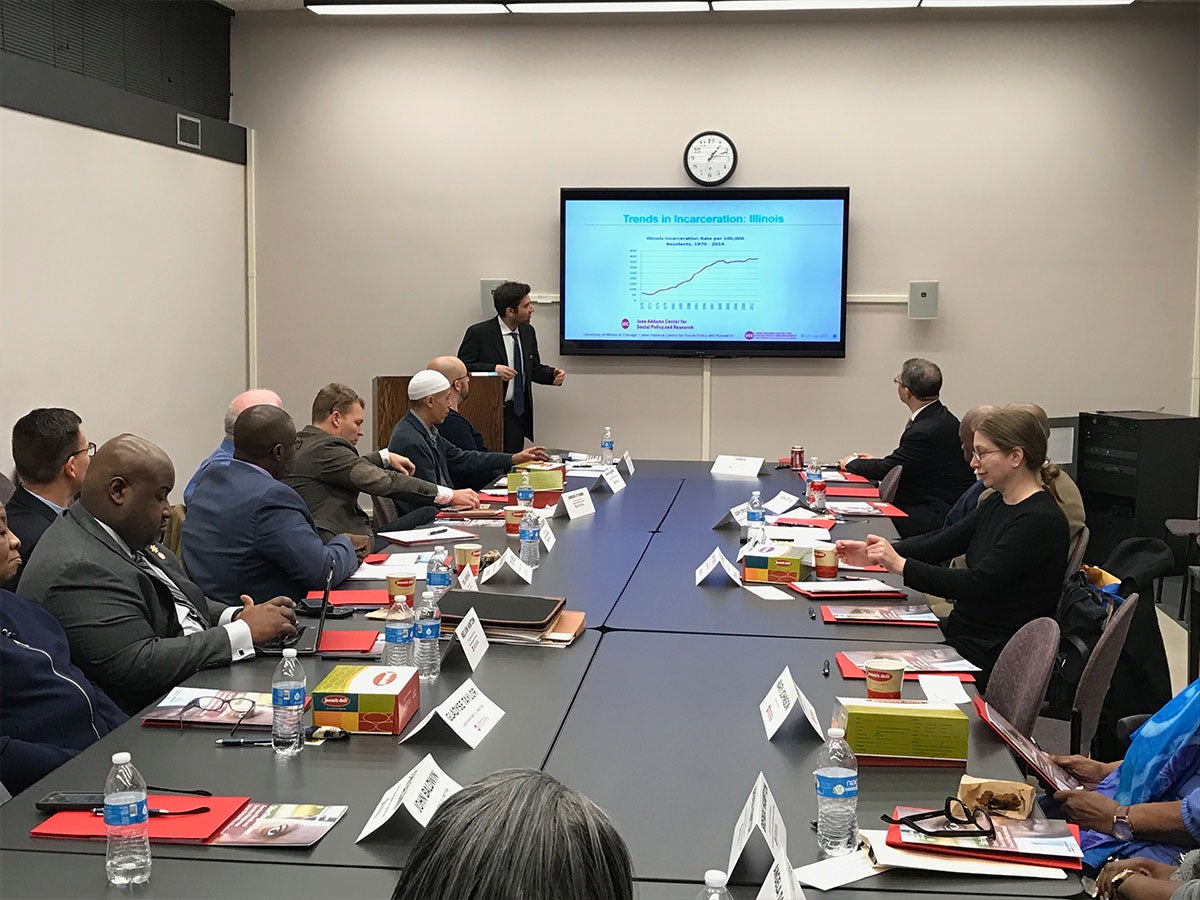 JACSW Assistant Professor Aaron Gottlieb presents a statistical overview of the nation's aging prison population.

JACSW Dean Creasie Finney Hairston sets out and guides the dialog.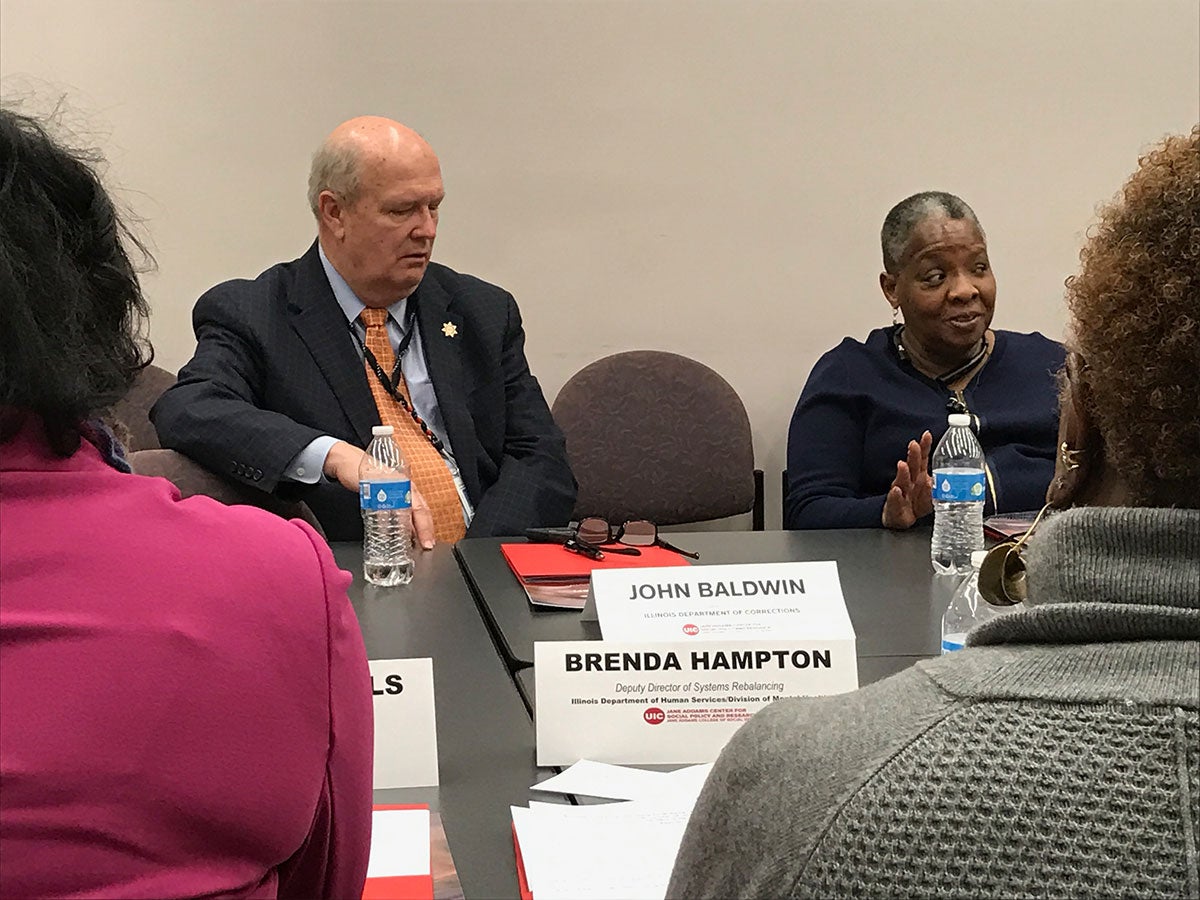 IDOC Director John Baldwin (left) and IDOC Asst. Director Gladyse Taylor were among the participants from Illinois state agencies.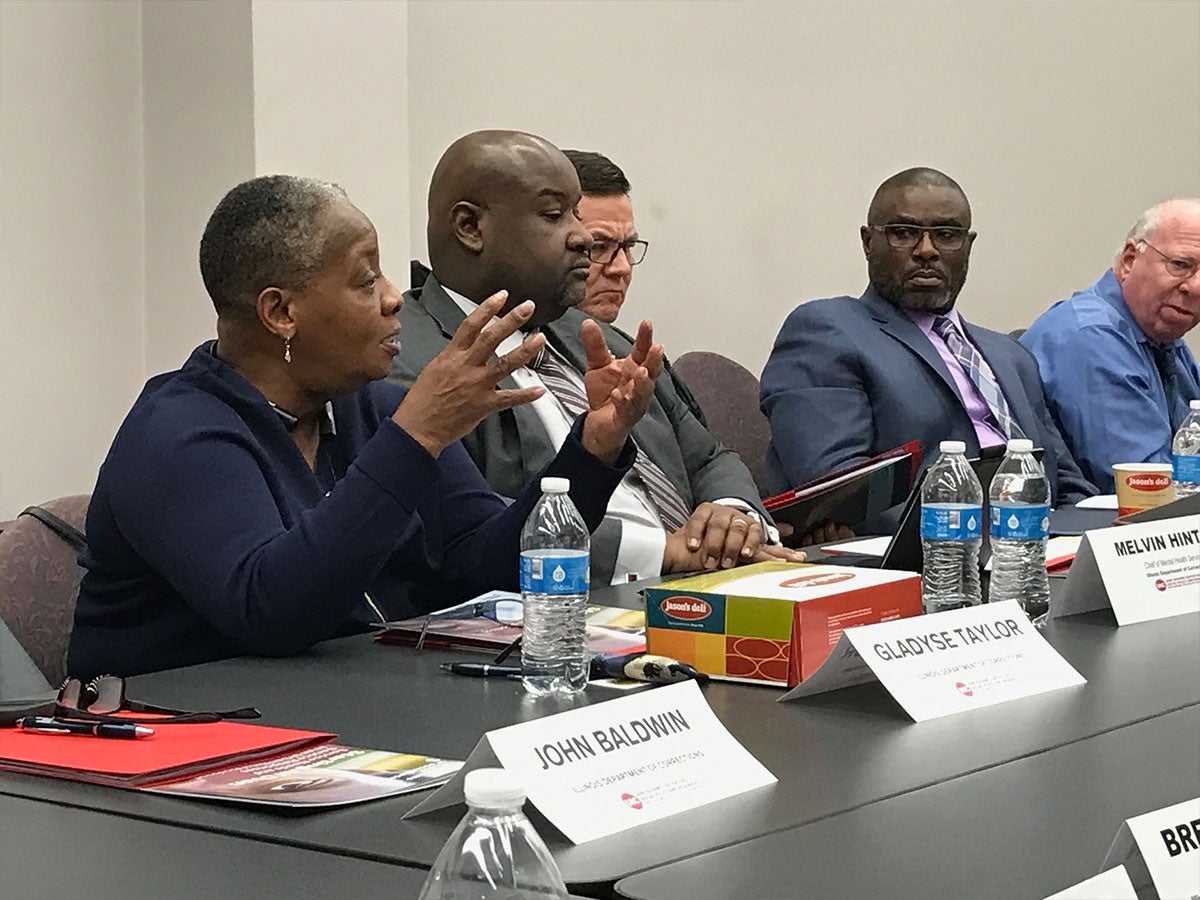 Gladyse Taylor gives IDOC's perspective on aging prisoners in Illinois.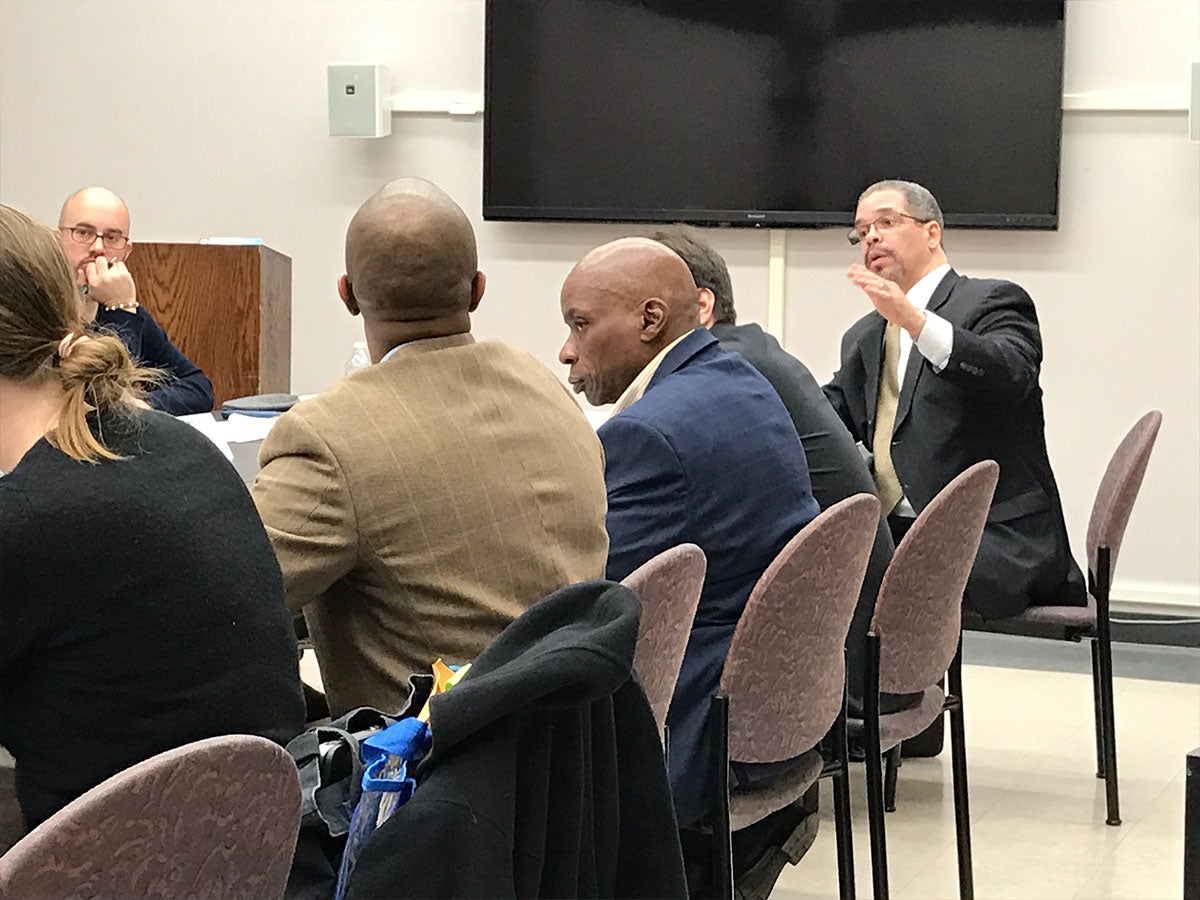 Budder Jones, Founder and CEO of Inmates for Change, speaks from his perspective running a community-based agency, as well as being a former prisoner.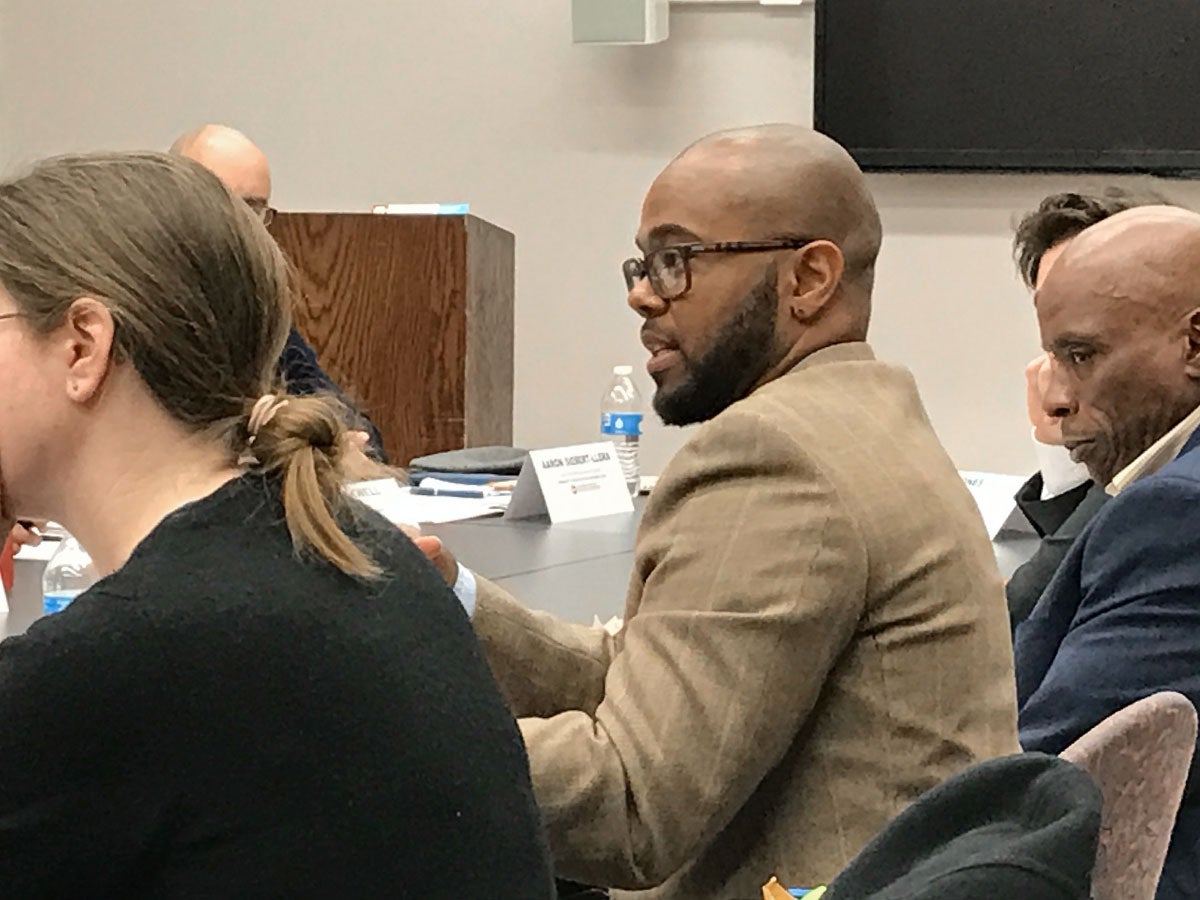 JACSW Branden McLeod speaks about the process for former prisoners to obtain identification.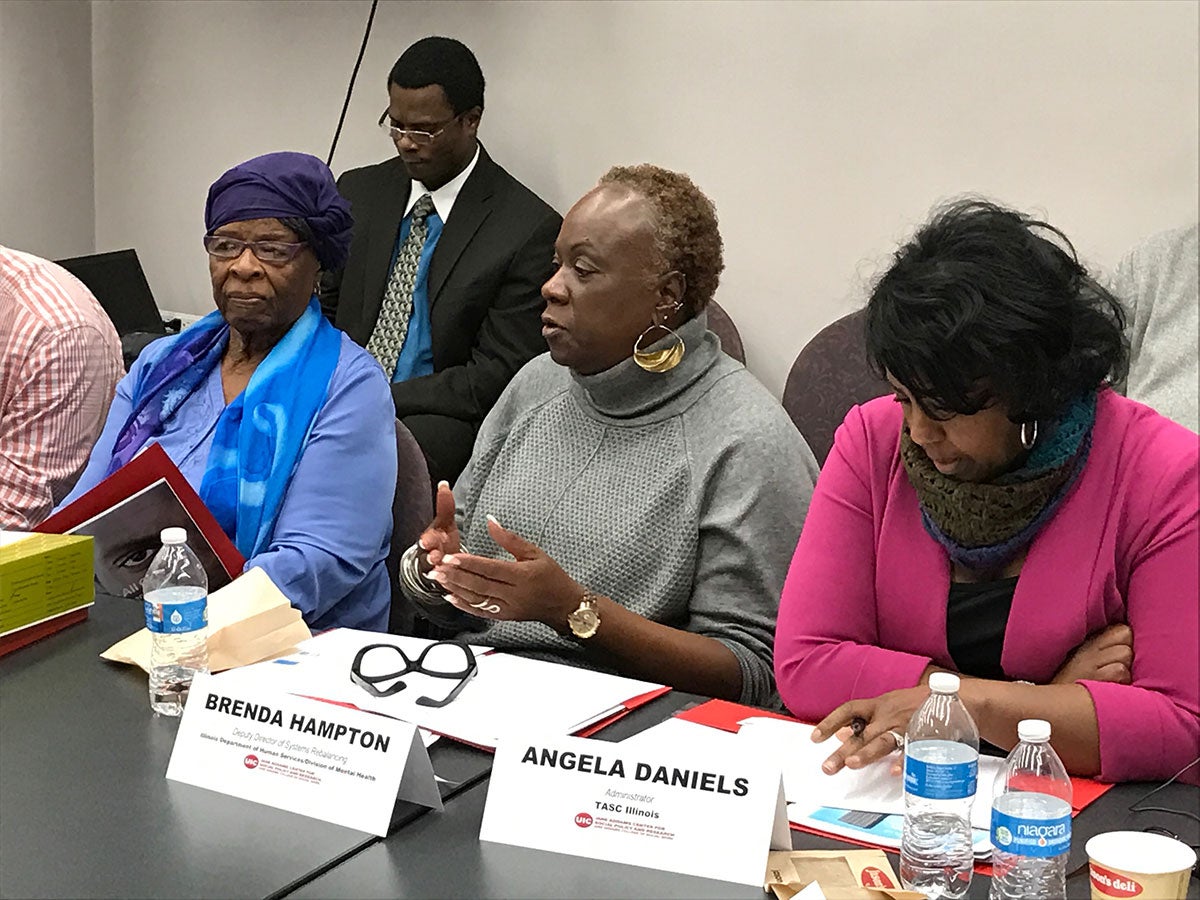 Brenda Hampton gives her perspective as Deputy Director of the Mental Health Division of IDHS.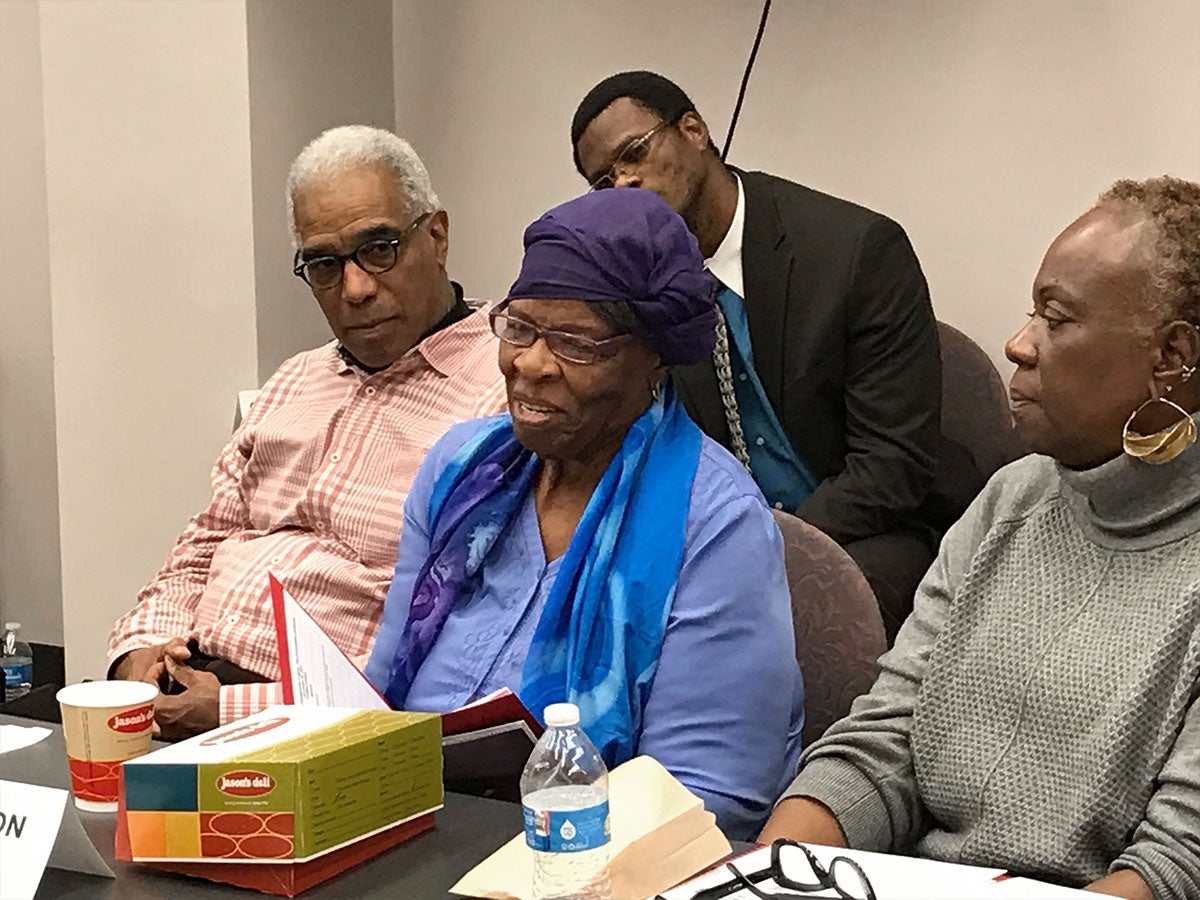 Community activist and advocate Mary Johnson speaks from her experiences as the mother of an older prisoner.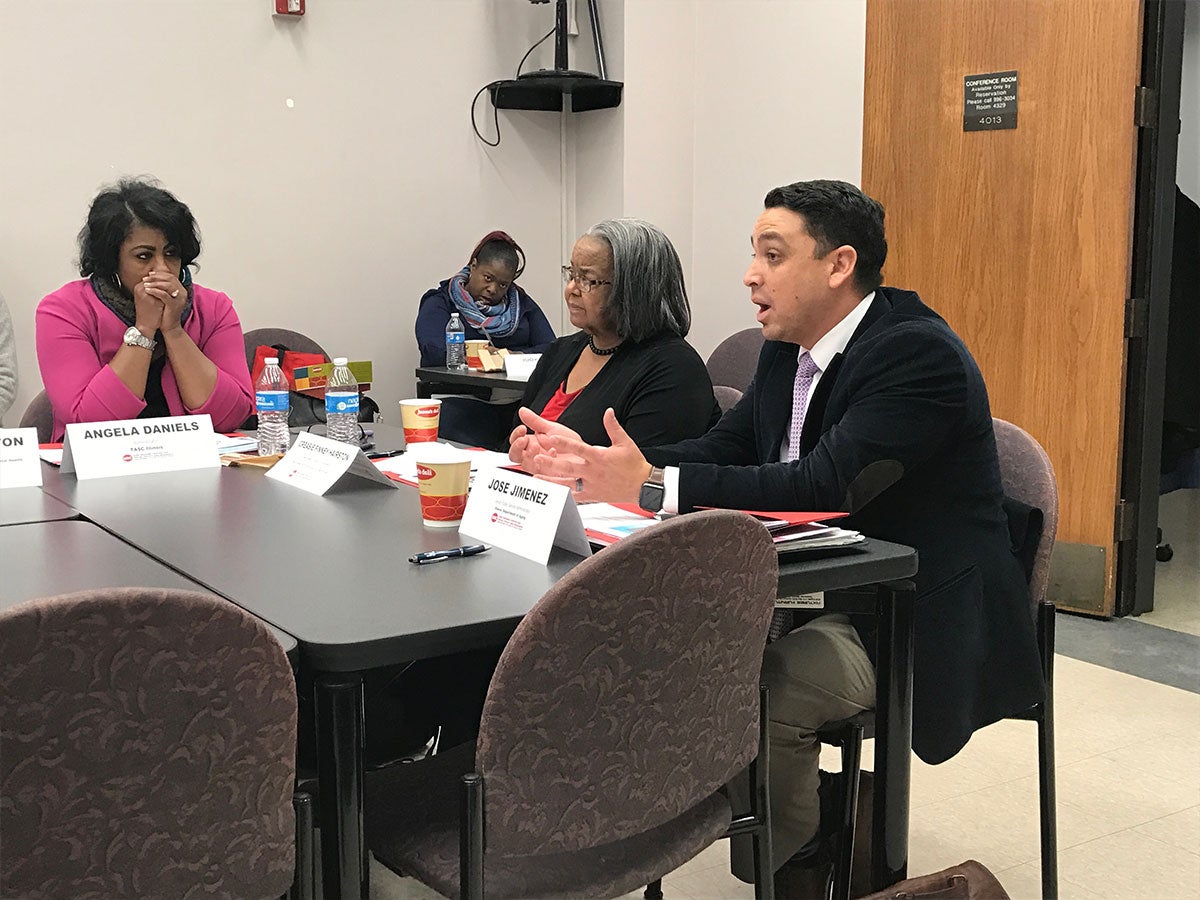 Jose Jimenez, Sr. Administrator at the Illinois Dept. of Aging, talks about the No Wrong Door policy to improve access to services and assistance for former prisoners.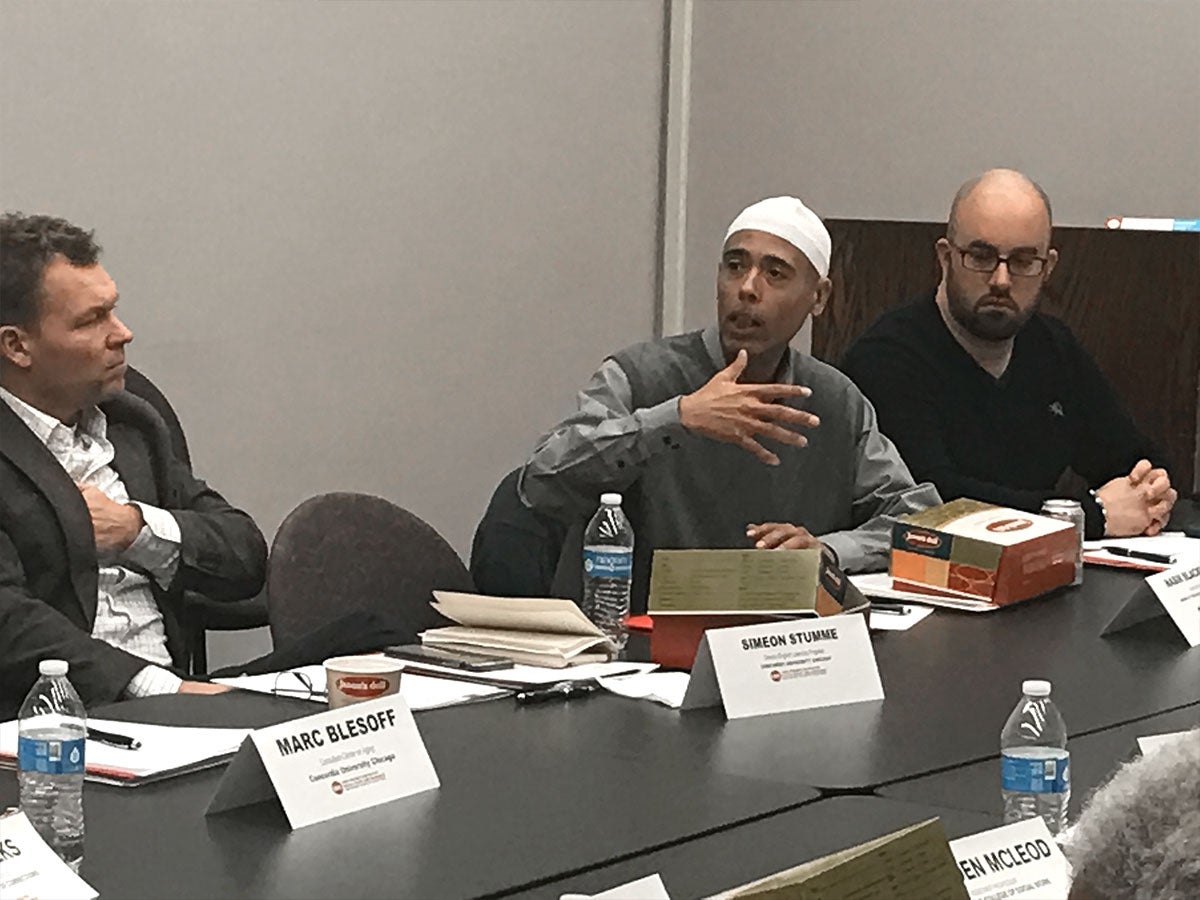 Michael Nasir Blackwell, a community organizer with the Inner-City Muslim Action Network, speaks from his own experiences as a returning citizen.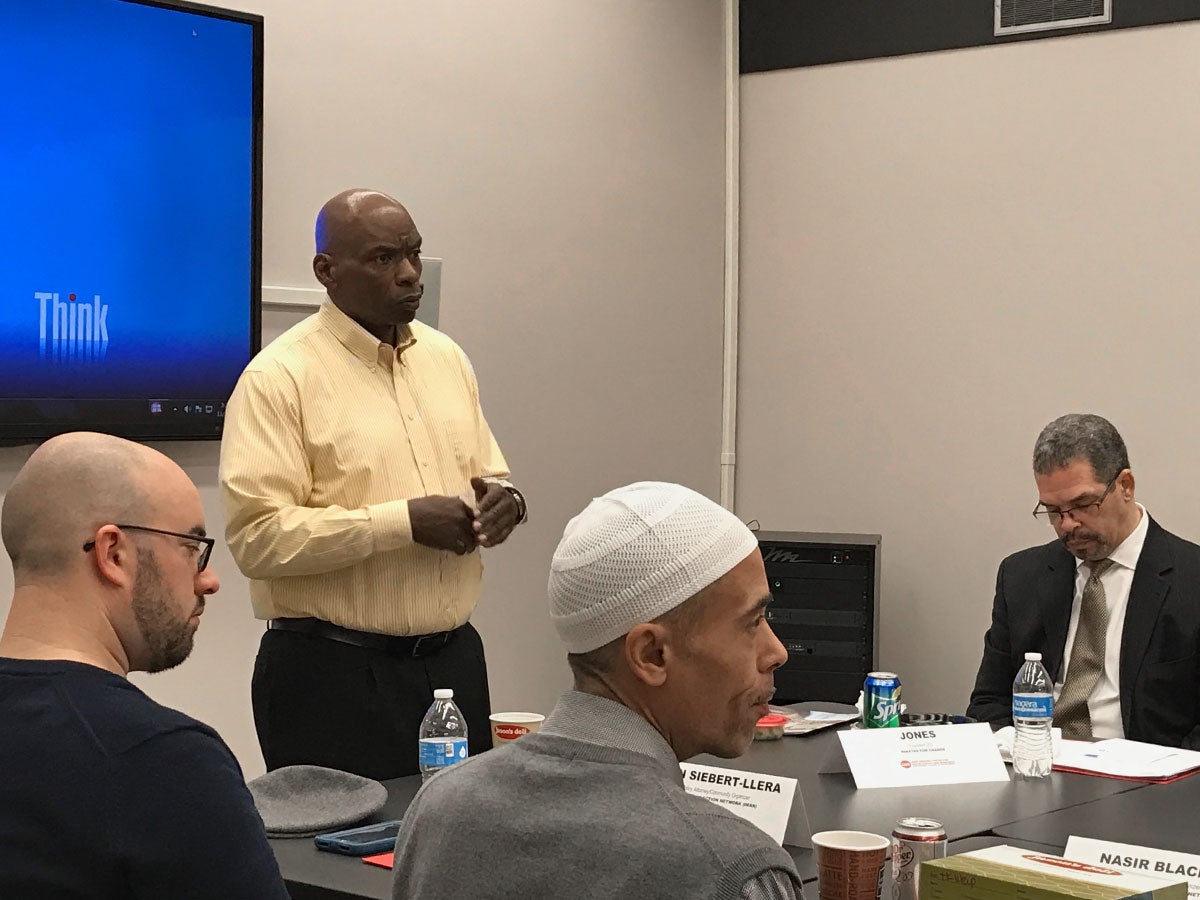 Dr. Joseph Strickland, Associate Director and Senior Researcher at the Jane Addams Center for Social Policy and Research, addresses the summit participants.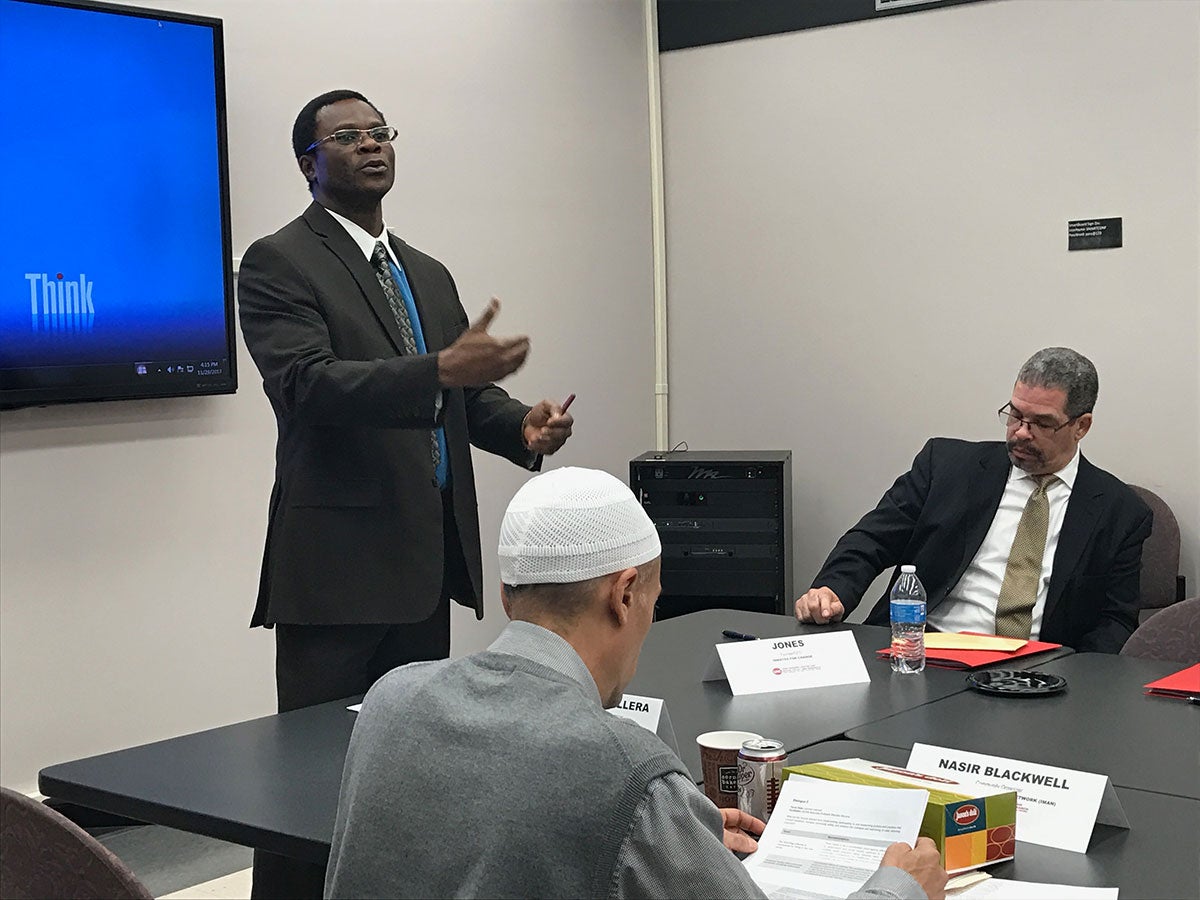 JACSW Professor Charles Hounmenou guides the group in identifying concrete next steps to be taken by the summit participants.
Modified on June 07, 2019