JACSW alum discusses violence against Black women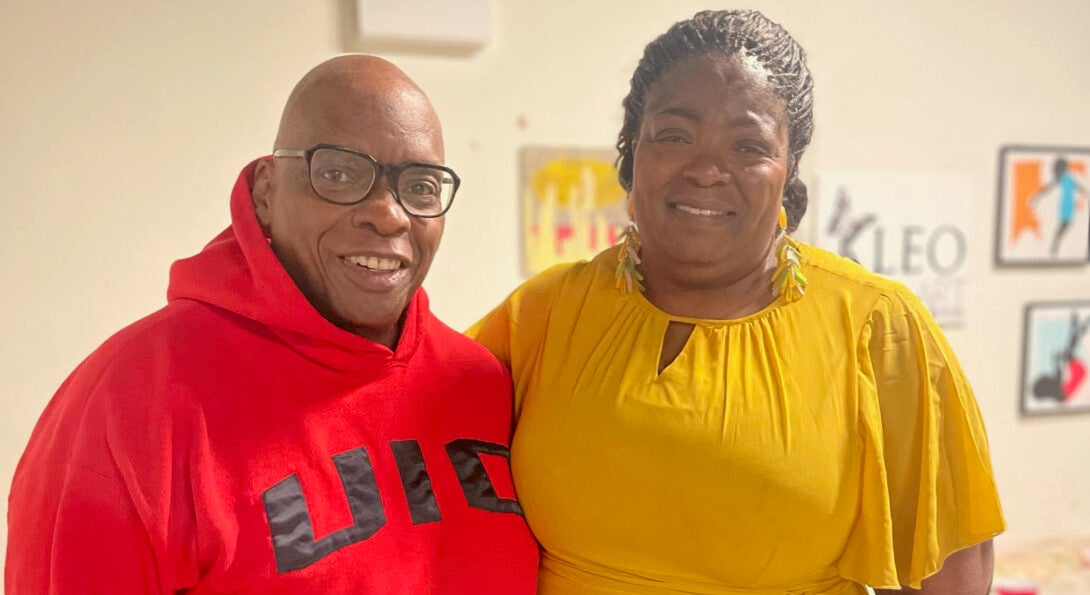 The Jane Addams Policy and Research Center's Women Reconnecting, Organizing, Advocating, and Responding (W.R.O.A.R) Coalition hosted its first "Community Chew & Chat" on Nov. 15 featuring Anjanette Young, the victim of a botched raid by the Chicago Police Department in February 2019.
Nearly 20 community servants, social workers, civic leaders and students listened as Young, who received a master's degree from the Jane Addams College of Social Work, shared her experience as a social work practitioner and survivor of police violence. Numerous topics were discussed during the event, many of which examined policies that enforce structural and institutional violence towards Black women.
On Feb. 19, 2019, Young had just returned home from her job as a social worker and was changing her clothes when she heard Chicago police force their way inside her home by knocking down her door with a battering ram. The police reportedly received misinformation that a person who was in possession of a weapon and illegal drugs was living there. During the 40-minute search, Young was unclothed and telling the police that they were at the wrong address.
During the "Chew & Chat", Young said "knock warrants" and raids executed by the Chicago Police Department are often harmful to those individuals who they are perpetrated against. Sharing statistics, Young said there is an overwhelming disparity in raids and underwhelming number of arrests, due mainly to unverified information. Many of those in attendance said they or a family member have been a victim of a traumatizing raid.
Young encouraged everyone in attendance to use their social networks to raise awareness about "knock raids."
Modified on December 15, 2022