Voting is Social Work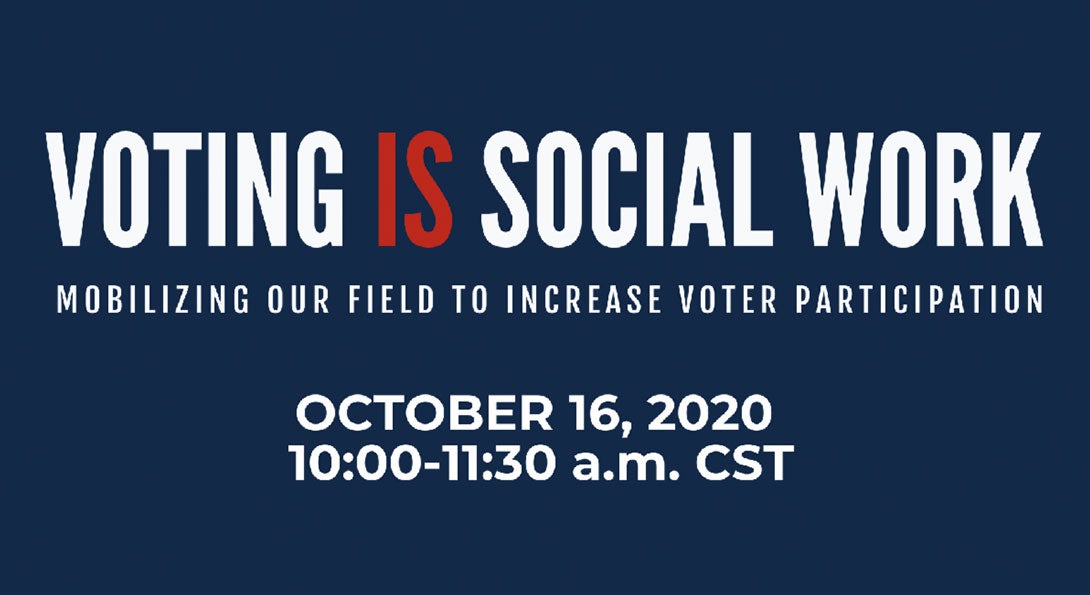 Jane Addams College of Social Work is very pleased to partner with the School of Social Work at UIUC and several other Illinois Universities on an initiative to mobilize faculty, staff and students to get out the vote for the crucial election in November.
On October 16 from 10-11:30 CST JACSW is co-sponsoring a webinar led by Tanya Rhodes Smith, Director of the Humphries Institute for Political Social Work at University of Connecticut, an all JACSW faculty, staff and students are strongly encouraged to participate.
About the Webinar
Social workers are critical in advocating for just policies, holding public offices, and helping people exercise their voting rights. This webinar highlights the importance of voter registration and voting both generally and for our roles as social workers, and provides practical information on voter registration, voting, and how to help commonly disenfranchised groups better participate in our elections. Join social workers and students from across Illinois for this nonpartisan discussion to learn more about what you can do to advance voting participation.
Modified on October 12, 2020