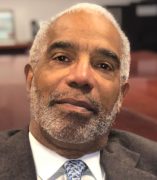 John Holton
Visiting Research Professor
Contact
Address:
1640 West Roosevelt, Suite 510-B, Chicago, Illinois 60608
Office Phone:
Email:
About
Professional Interests:
Gerontology and health equity for older populations
Child health and well-being
Engagement with government and community stakeholders
Research:
Elder exploitation and abuse prevention
Community housing for older adults
Collective efficacy and senior security
Selected Publications
Darkwa, O., & Holton, J. (2021). Elderly African Americans Insights on the COVID-19 Pandemic: An Exploratory Study of Risk Perception and Personal, Social, and Cultural Factors. Health, 13, 354-368. https://doi.org/10.4236/health.2021.134029
Molnar, B. E., Goerge, R. E., Gilsanz, P., Hill, A, Subramanian, S. V., Holton, J. K., Duncan, D. T., Beatriz, E. D., & Beardslee, W. R. (2016). Neighborhood-level social processes and substantiated cases of child maltreatment. Child Abuse and Neglect, 51, 41-53.
Holton, J. K. & Chen, J. (2014). Illinois Department of Aging model for caring for elderly with special physical, mental, linguistic, and other challenges. Welfare China, April, 2014.
Holton, J. K. (2007). Discourse on HFA: Practice, research, and policy action steps. Child and Family Policy and Practice Review, 3 (2), 19-22.
Zambrana, R. E., & Holton, J. K. (2007). Disparity/Inequity, knowledge production and public policy. Journal of Ethnic and Cultural Diversity in Social Work, 16(3/4), 169-178.
Education
PhD, The Pennsylvania State University
MEd, University of Hartford
BA, Howard University