Diaz-Strong using voice to aid undocumented Latinx immigrants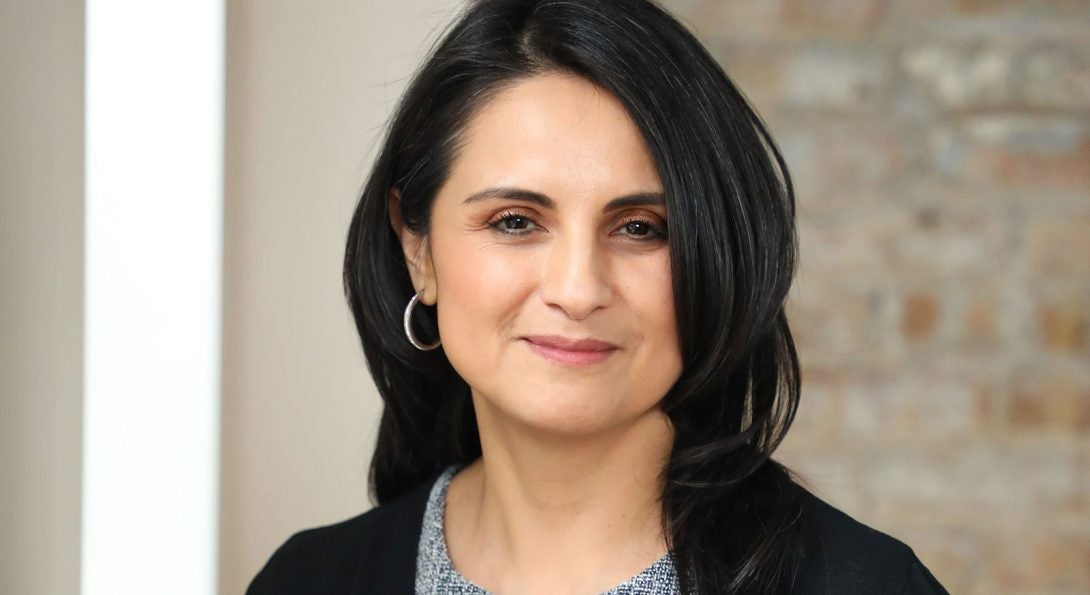 Daysi Diaz-Strong's research was born out of her life experiences.
An assistant professor at the University of Illinois Chicago Jane Addams College of Social Work, Diaz-Strong, PhD, is an expert on how exclusionary immigration policies impact the educational and developmental trajectories of undocumented Latinx immigrants. Being empathetic to the plight of undocumented immigrants is easy for Diaz-Strong, as she was one herself until her late 20s. She left Ecuador at the age of nine to start a new life with her family in the United States.
Diaz-Strong was recently named one of 20 University of Illinois faculty members to the 2023-24 cohort of the institution's Public Voices Fellowship, part of a national initiative to help faculty amplify their expertise that can contribute to public conversations about important and timely issues. She and her colleagues will attend four educational sessions during the academic year and be paired with a journalism mentor who provides individual editing and coaching, with the goal of publishing two or more op-ed pieces during the year-long program.
The Chicago Tribune published Diaz-Strong's first op-ed, authoring a piece about how suburban Chicago educators are unprepared to serve undocumented students.
Millions of undocumented immigrants living in the United States have undergone legal exclusion, as the "U.S. Congress has failed to pass immigration reform to legalize undocumented immigrants for 36 years," Diaz-Strong said. "Legal exclusion complicates every aspect of life: education, work, family life, relationships, and identity development. My research contributes knowledge to the impact of legal exclusion that can inform policy discussions, the development of resources, and interventions."
Upon learning of the Public Voices Fellowship, Diaz-Strong felt it would be a perfect opportunity to not only grow as a writer but to share her important work with others.
"Latina scholars are one of the most underrepresented groups in academia," she said. "As one of the few formerly undocumented Latina immigration scholars, I navigate a field where my voice, ideas, and expertise are rarely acknowledged and amplified, and with few role models to follow. One of the exciting aspects of the fellowship is the support provided to unrepresented voices via mentorship to engage the public.
"I am eager to use this opportunity to hone my voice and develop skills to enter public conversation. By blending my lived experience with my research-based expertise, I believe I bring a unique voice."
Modified on October 16, 2023