COVID-19: Updates from the College
A Message from the Dean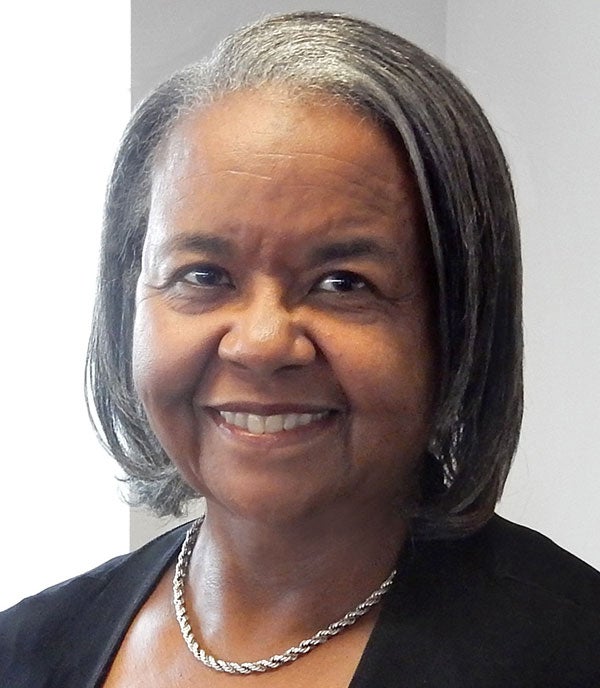 Welcome to fall semester 2020. Although we are not gathered together on campus and I am not seeing you in the hallways, classrooms and parking lots, it's great to know that you are here virtually and in spirit. This is understandably not a normal semester; we are indeed developing a new norm. We are going about the usual business of the university – teaching, learning, research and community engagement – while also understanding that this is not business as usual.
We will provide regular updates below as new developments or changes related to college operations occur.
Thank you for your support, flexibility, patience, caring and concern.
Sincerely,
Creasie Finney Hairston, PhD
Dean and Professor
Recent Updates Regarding College Operations
Thursday, October 14, 2020
The college hosted a webinar covering UIC's approach to COVID-19 testing, contact tracing, and the supports available to students who receive a positive COVID-19 test.  The webinar was recorded and is available for viewing here.
Tuesday, October 6, 2020
Flu shots will be available for free on campus at locations on the east and west sides of campus and at John Marshall Law School.  Appointments must be made and can be scheduled up to three weeks in advance. Please visit the UIC Flu Vaccine webpage for complete information, vaccination locations, and to schedule your appointment.
Friday, August 21, 2020
The college has published resources and guidance to help ensure student success as they learn and study remotely. Please see the Friday, August 21 updates on the Coronavirus Updates for MSW Students page.
Thursday, August 20, 2020
In response to MSW student concerns about field placements during the COVID-19 public health crisis, the college published a FAQ addressing specific questions and linking students to needed information and resources.
Tuesday, July 14 , 2020
The campus has made tremendous efforts to ensure safety on campus, including plans to require COVID-19 Safety Training for all students and employees and various processes to prepare our buildings for safe use. However, all Jane Addams College of Social Work courses for the Fall 2020 semester will be taught in a fully online format except Field Instruction. Faculty are continuing to ready their classes for implementation in August and are focused on creating student-centered online courses. Course materials will be available on Blackboard prior to the start of class.
For greater detail, please view the July 14, 2020 update on the Coronavirus Updates for MSW Students page:
Previous Updates
Older Updates

Tuesday, April 28, 2020

In line with Governor Pritzker's extension of the stay-at-home order, college faculty and staff will continue working remotely through May 30, 2020.

Tuesday, April 16, 2020

Given the cancelation of May commencement ceremonies, the college will honor the hard work and dedication of our students by participating in UIC's Virtual Graduation Celebration on May 16, 2020. This celebration is not intended to replace in-person commencement ceremonies, which will take place at a later date. Information about the in-person commencement ceremony will be provided as it becomes available.

Tuesday, April 7, 2020

In line with Governor Pritzker's extension of the stay-at-home order, college faculty and staff will continue working remotely until April 30, 2020.

Friday, March 20, 2020

Governor Pritzker has issued a stay-at-home order for the state of Illinois, effective through Tuesday, April 7, 2020. Both his order and Mayor Lightfoot's order for the city of Chicago were not done lightly and were issued to protect the health and safety of all residents, especially those at highest risk. We all know how very important it is for us to follow these orders while also carrying out many different personal and professional responsibilities. College faculty and staff are, therefore, urged to stay at home and continue working remotely, and not come to campus until notified that it is prudent to do so.

Friday, March 20, 2020

Out of an abundance of caution and concern for the health and safety of our students and of our community partners in the midst of the COVID-19 pandemic, field placement activities for the remainder of the spring semester are suspended and JACSW students will not return to their field placements after Spring Break. We will ensure that students' Spring 2020 graduation will not be impacted due to the decision to suspend field placement activities.

Tuesday, March 17, 2020

In line with communications from the President of University of Illinois System, commencement ceremonies will not take place in May, as a public health precaution. Diplomas will be mailed to graduating students. The University is exploring alternative ways to honor our Spring 2020 graduates.

Monday, March 16, 2020

The health, safety, and well-being of our students remains our top priority. In line with guidance from health experts to increase the practice of social distancing to reduce the spread of COVID-19, effective Tuesday, March 17 through March 27, JACSW students' field placement activities will be suspended and students are not to report to their field placements. Additionally, non-essential personnel have been directed to work remotely.

Saturday, March 14, 2020

In line with communications from the Chancellor of the University of Illinois at Chicago, Spring Break will begin on Monday, March 16, and is extended to a period of two weeks. Therefore, there will be no course instruction from March 16 to March 27. Classes will resume on Monday, March 30, and will be held exclusively online for the remainder of the semester.

With regards to field instruction, in consultation with their field liaison, students and field instructors are advised to determine students' presence in field based on agency guidelines and protocols in place to handle COVID-19, and health and safety needs.

Thursday, March 12, 2020

As a public health and safety precaution, and in line with communications from the President of the University of Illinois System and the Provost of the University of Illinois at Chicago, all Jane Addams College of Social Work classes will be conducted online beginning Monday, March 16, at their currently scheduled days and times.

Students in field placements will continue participating in their placements as usual, and should follow the protocols established by their field instructors and field placement sites.

In addition, all college-sponsored events have been cancelled and university-supported international travel and non-essential domestic travel have been banned until further notice. Please see below for a list of cancelled events.

College Event Cancellations

Postponed: Training Institute for School Social Workers, originally scheduled for June 23, 2020. The event is being held online on August, 4, 2020.
Commencement Ceremony, originally scheduled for May 8, 2020
Alumni & Friends Celebration, originally scheduled for April 30, 2020
The Karen J. Honig Memorial Lecture, originally scheduled for April 1, 2020
Jane Addams Center for Social Policy and Research Invitational Dialogue, originally scheduled for March 20, 2020
March & April meetings of the JACSW Alumni Peer-to-Peer Counseling Group
Field Supervisor Training, originally scheduled for March 13, 2020
Addressing Health and Safety for Vulnerable Populations