Professional Educator License (PEL), School Social Worker Endorsement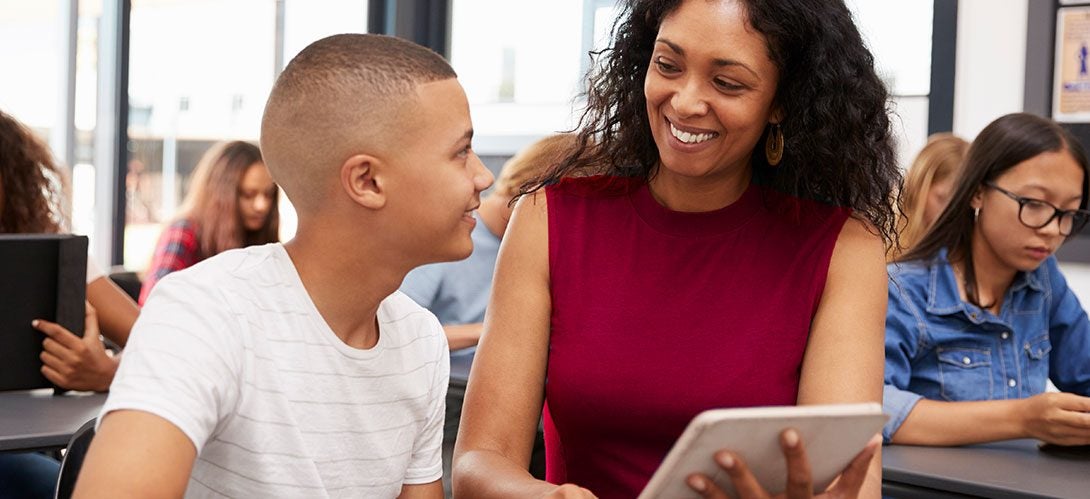 School social workers play a vital role in helping students achieve success in public schools and beyond. They make an important difference not only in the lives of children and youth, but their families and communities as well.
The Post-MSW Professional Educator License (PEL), School Social Worker Endorsement Program is a non-degree program that prepares individuals who have already obtained an MSW to become licensed school social workers. The curriculum prepares them for eligibility to obtain a PEL with a School Social Worker Endorsement, which is required to practice as a school social worker in the state of Illinois.
The program comprises a field education component spanning a full school year, and two additional courses typically taken during the fall semester of enrollment. The field education (SOCW 574 and SOCW 575) involves an ISBE required school-based internship of at least 400 hours to be achieved over the academic year of the program, through a minimum of two days per week in the field education setting.
Both of the additional courses taken in the fall semester (SOCW 480 and SPED 410) are entirely online, to make it easier for working professionals to complete the coursework.
I feel that I have grown both professionally and personally and been able to accomplish much more than I imagined I could in one semester.
I have really enjoyed my experience in the Post MSW-PEL program. I was enrolled during the double-pandemic and political uproar. I found it comforting that my professors were so supportive and understanding during this time.
I'm so glad that I went out on a limb and went to your Post-MSW PEL session last January!  It was an intense semester, but so worth it!
I have had many moments with students where just being someone to listen and talk with them has seemed to make a big impact on their day. This is how I know I am glad that I pursued this program.