Training Institute for School Social Work Professionals
About the Training Institute
First developed in 2009, the Training Institute for School Social Work Professionals has provided additional training to practicing school social workers, keeping them abreast of new innovations and introducing practitioners to evidence-informed approaches to enhance the quality of services they provide to elementary and high school students.
Since its inception, the Training Institute has engaged hundreds of practitioners and has advanced the knowledge and skills of participants in areas including social and emotional learning, positive youth development, critical service learning, response to intervention and the use of technology. The Institute has also broadened its focus beyond school social workers to include other school-based practitioners, mental health professionals and community partners, all working toward the goal of improving outcomes for youth in our public schools.
Practitioners can receive 6.5 CEUs (continuing education units) for attending the institute.
The 2020 Institute: Social Media and Youth's Mental Health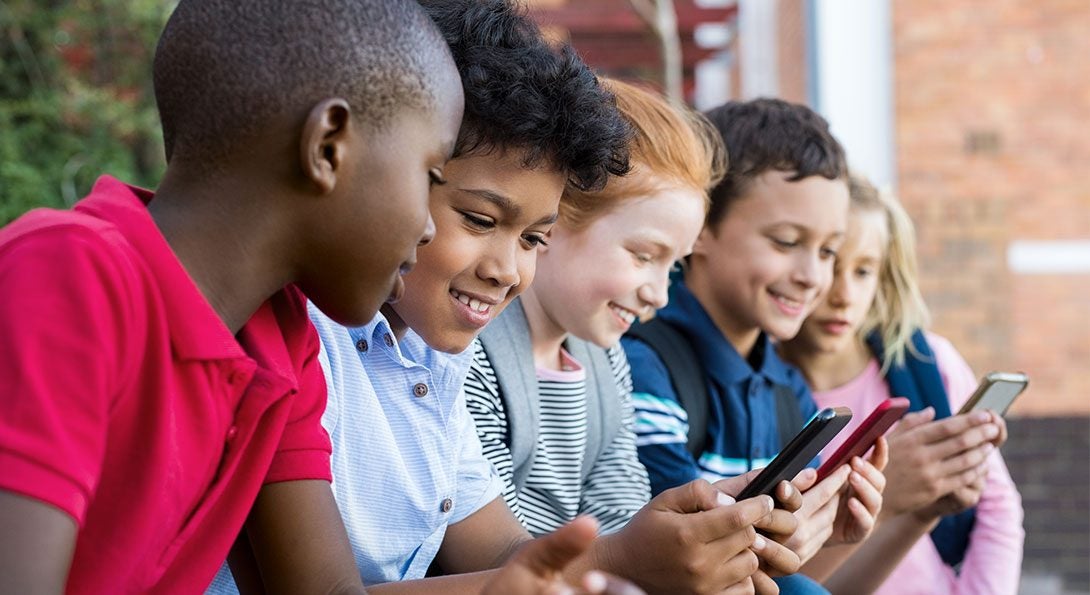 NOTE: EVENT POSTPONED
As a health and safety precaution during the coronavirus pandemic, the 2020 Training Institute (originally scheduled for June 23) has been postponed and will be rescheduled as conditions allow.
Mental health issues among youth have risen significantly over the last decade. Social media affects youth's mental health in complex ways. On one hand, the rise of social media contributes to negative mental health outcomes such as depression, anxiety, internet addiction, and more. On the other hand, social media provides platforms for youth and adolescents to find support, resources and connection. Understanding this complexity is important for developing interventions and services for youth.
The 2020 Institute will educate school social workers and other youth-serving practitioners on both the strengths and challenges of social media usage and the ways in which youth experience social media.
Highlights from the 2019 Training Institute
The theme for 2019 was Impact of Social Media on Children, Adolescents and Families, with a focus exploring the benefits and the challenges of social media, providing concrete strategies and interventions for school social workers and other youth serving practitioners as they work with school populations, and offering guidance for engaging parents and other members of the school community.
A few photos from the event:
Highlights from the event
2019 Plenary Presentation: Leveraging Contextually Driven AI for Safer Schools
Leveraging Contextually Driven AI for Safer Schools: presented by Dr. Desmond Upton Patton of Columbia University School of Social Work (learn more about Dr. Patton below).
Overview of 2019 Workshops and Presentations
2019 Plenary Speaker: Dr. Desmond Upton Patton

Dr. Desmond Upton Patton is an associate professor at Columbia University School of Social Work. He is a leading researcher on the positive and negative impact of social media and youth. His research uses qualitative and computational data collection methods to examine the relationship between youth and gang violence and social media; how and why violence, grief, and identity are expressed on social media; and the real-world impact these expressions have on well-being for low-income youth of color. He studies the ways in which gang-involved youth conceptualize threats on social media, and the extent to which social media shapes and facilitates youth and gang violence.

Dr. Patton is the founding Director of the SAFE lab, a member of the Data Science Institute, a faculty affiliate of the Social Intervention Group (SIG) and holds a courtesy appointment in the department of Sociology. He is the recipient of the 2018 Deborah K. Padgett Early Career Achievement Award from the Society for Social Work Research (SSWR), and was a 2017-2018 Fellow at Harvard's Berkman Klein Center for Internet and Society.

Workshop: Social Media 101

Presenters: Allyson Vree, Mimi Maman, Amanda Torres
2019 MSW Graduates, Jane Addams College of Social Work

This panel covered the basics of popular social media sites. The strengths and weaknesses of the following platforms were covered: Instagram, Snapchat, Facebook and Twitter. Participants engaged in hands-on exercises while learning the landscape, language and potential practice use for each social media platform.

Workshop: Working with Parents and Families on Social Media Engagement

Presenter: Layla Khayr, LCSW, PhD Candidate at the UIC, Jane Addams College of Social Work

How can school practitioners work with parents and families to help them understand how social media affects their children socially, emotionally and physically? This workshop will highlight different ways in which you can engage with parents and families as they navigate the social media world with their children. Strategies include conducting workshops, providing materials and resources, and advocating for healthy social media access and interactions

Workshop: Teaching Youth to be Smart About Social Media

Presenters: Margaret Moore, MSW, LCSW, PEL, SSW Chicago Public Schools, Kara Williams, Culture and Climate Facilitator, Chicago Public Schools

Social media comes with risks but also holds tons of promise for youth. In this workshop, we discussed the importance of developing a positive digital footprint. The anxiety that can come with the fear of not being connected was explored. Various web-based tools that practitioners can use to instruct students to avoid the perils and pitfalls of social media were discussed.

Workshop: Social Media and Adolescent Mental Health: The Good, the Bad, and the Ugly

Presenters: Lauren Cox, MSW, LCSW, Institute for Juvenile Research, UIC

This presentation provided a foundation for understanding the positive and negative impacts of social media on adolescent mental health. Attendees learned about recent research in social media use among adolescents, including information about the role schools and parents play in monitoring social media. The workshop included a discussion about how school social workers can address the use of social media.

Workshop: Identifying and Addressing Cyberbullying in Schools

Presenters: Rhapsody Mason, LCSW & Dana Lahr, LCSW, Institute for Juvenile Research, UIC

With the rise of access to electronic communication inside and outside of school, cyberbullying has become common among students. According to the Cyberbullying Research Center, in 2016, 33% of youth reported experiencing cyberbullying in their lifetime. We know that electronics and cyber communication are here to stay, presenting a unique set of challenges for educators to address. Unlike traditional bullying, the majority of cyberbullying takes place off school grounds. Additionally, youth often do not have an understanding of how electronic communication changes how we talk with each other. In this workshop, participants learned about the characteristics, prevalence and impact of cyberbullying, and how to identify when cyberbullying incidents are under the jurisdiction of schools. Strategies for prevention and intervention using a team approach were also addressed.

Workshop: Using Social Media in School Social Work Practice

Presenter: Margaret Moore, MSW, LCSW, PEL, School Social Worker, Chicago Public Schools

This workshop addressed the advantages of using social media in school social work practice and the development of creative preventions and interventions that improves engagement/communication with students. It also identified social media as an opportunity to help students learn how to manage their relationships (e.g., conflicts, boundaries).