Training Institute for School Social Work Professionals
First developed in 2009, the Training Institute for School Social Work Professionals has provided additional training to practicing school social workers, keeping them abreast of new innovations and introducing practitioners to evidence-informed approaches to enhance the quality of services they provide to elementary and high school students.
Since its inception, the Training Institute has engaged hundreds of practitioners and has advanced the knowledge and skills of participants in areas including social and emotional learning, positive youth development, critical service learning, response to intervention and the use of technology. The Institute has also broadened its focus beyond school social workers to include other school-based practitioners, mental health professionals and community partners, all working toward the goal of improving outcomes for youth in our public schools.
Attendees can receive as many as 6.5 CEUs (continuing education units).
SAVE THE DATE!
An Online Booster Session to the 2021 Training Institute
Tuesday, February 15, 2022
3:30 p.m. to 5:30 p.m.
Embracing the New Normal: Addressing the Social and Emotional Needs of Students During COVID-19
Amid unprecedented changes spurred by COVID-19, school social workers and educators embrace a new normal in addressing social and emotional needs. As we adjust, a reflective discussion is needed to process the impact of the pandemic. We invite you to join our dynamic speaker to identify continuing efforts to support the social and emotional health of the school community.
Registration info to come – please check back!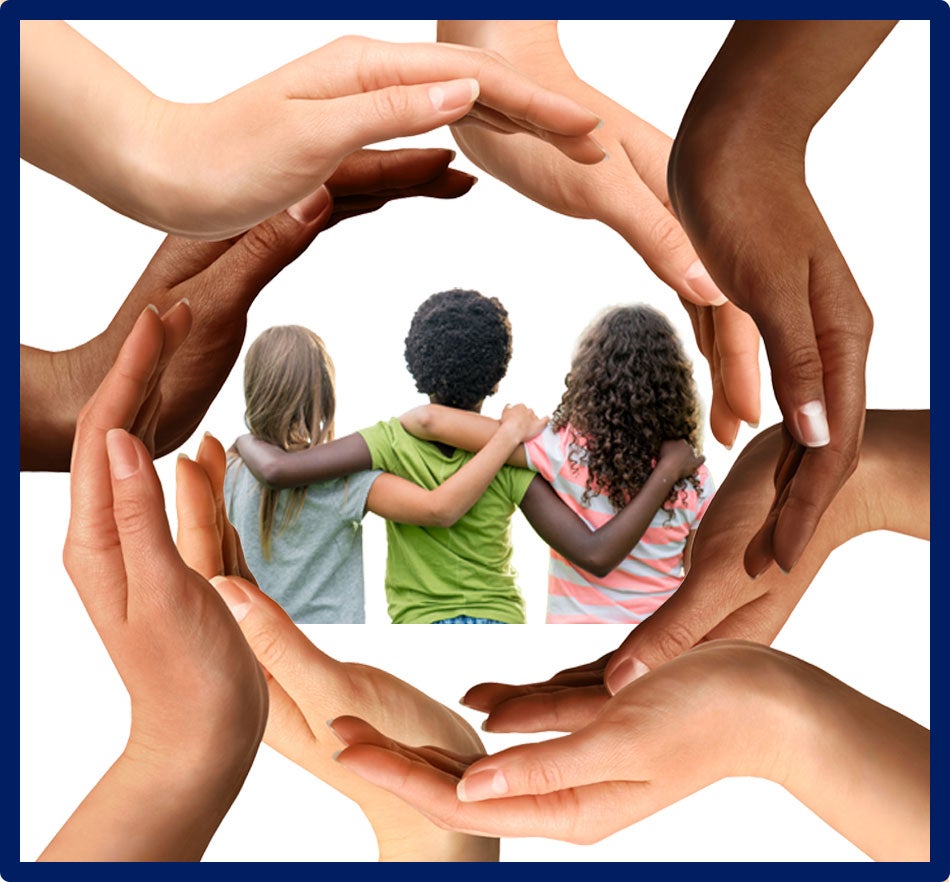 School Social Workers: Leaders in Trauma-Informed Practices
The 2021 Training Institute for School Social Work Professionals was hosted on June 29, 2021, with a focus on enabling school social workers to lead the implementation of trauma-informed practice in their school, with emphasis on elevating student voices as part of the conversation.
The Need for this Training Institute
The trauma endured through recent events has demonstrated the need for school social workers and educators to emphasize trauma-informed practices in schools. Now is the time to have these crucial conversations. As culturally responsive leaders, school social workers are uniquely positioned to help youth address equity issues in a developmentally appropriate way. Such skills complement youth's desires to contribute to decision-making processes that impact their lives.
School social workers have a pivotal role in proactively promoting positive youth development and introducing skills that develop youth voice. We invite you to join a dynamic group of school-based professionals to foster ideas for trauma-informed care in your own practice. Our esteemed opening speaker and expert panelists will elevate the voices of practitioners, parents and students, while supplying strategies for providing leadership in preparing educators to address the social and emotional needs of students.
NOTE: Once you begin playing the video, hover your mouse over the red video timeline to see different segments of the community dialogue (outlined below).
0:00 – Welcome and Introductions
9:34 – Opening Presentation: "Trauma Informed…And Then What?" by Caryn Curry, LCSW
43:00 – Presentation from Educator Panelist: "Culturally Responsive Leadership" by Giesela Grumbach, PhD, MSW, PEL
57:02 – Remarks from Student Panelist Deanna Jackson
1:07:36 – Remarks from Parent Panelist Celia Colón
1:24:44 – Q&A with Panelists
The Panelists
Opening Speaker: Caryn Curry, LCSW, Social Worker and Mental Health Consultant for Lurie Children's Center for Childhood Resilience
Panel Moderator: Otima Doyle,MSW, MHS, PhD, Associate Professor at Jane Addams College of Social Work
Educator Panelist: Giesela Grumbach, PhD, MSW, PEL, Associate Professor at Governors State University
Student Panelist: Deanna Jackson, rising junior at Al Raby High School
Parent Panelist: Celia Colón, CEO/Founder of Giving Others Dreams
Downloadable Slide Decks from The Institute
Online booster session for the 2020 Institute, hosted January 26, 2021.
Recent events in the United States have demonstrated the need for school social workers and educators to address equity and race. Now is the time for us to have these difficult conversations. To change our paradigm, an introspective dialogue is needed on how best to engage in discourse on race, structural inequalities, oppression, and the invisibility of privilege.
Opening Session for the 2020 Institute, hosted August 4, 2020, presented by Sharon A. Hoover, PhD, Co-Director of the National Center for School Mental Health, and Associate Professor at the University of Maryland School of Medicine, Division of Child and Adolescent Psychiatry.