Field Instruction at Jane Addams College
Providing Real-World Experience in the Field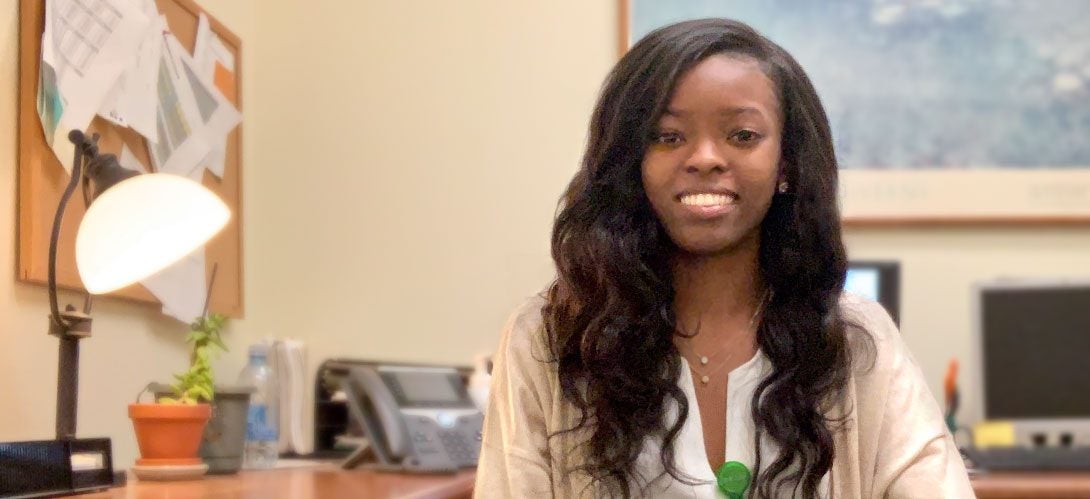 Field placements are part of a journey that MSW students take with the faculty of Jane Addams College of Social Work. By the end of this journey they will have acquired a knowledge base and practical skills necessary to enter social service networks with the capacity to improve the living conditions and the lives of individuals and families within the communities we serve.
Instruction in the field is an important part of the MSW program. It provides hands-on, real-world experience that prepares students for practice with at-risk individuals, groups, families and communities.
About Field Placements at Jane Addams
Jane Addams College of Social Work maintains relationships with more than 300 agencies, hospitals, schools and other organizations throughout the Chicago metropolitan area. Students work with a field liaison to secure a field placement for each academic year.
Generalist Year Placements
Students register for SocW 570 (fall) and SocW 571 (spring).
Students must complete 450 clock hours in field instruction for the year.
Students in the PM Extended program may do their generalist year placement as a summer block (ask your field liaison).
Specialization Year Placements
Students register for SocW 572 (fall) and SocW 573 (spring).
Students must complete 630 clock hours in field instruction for the year.
Stories from the Field
A few stories from students about how their field placement enriched their social work education:
Rebecca Ozaki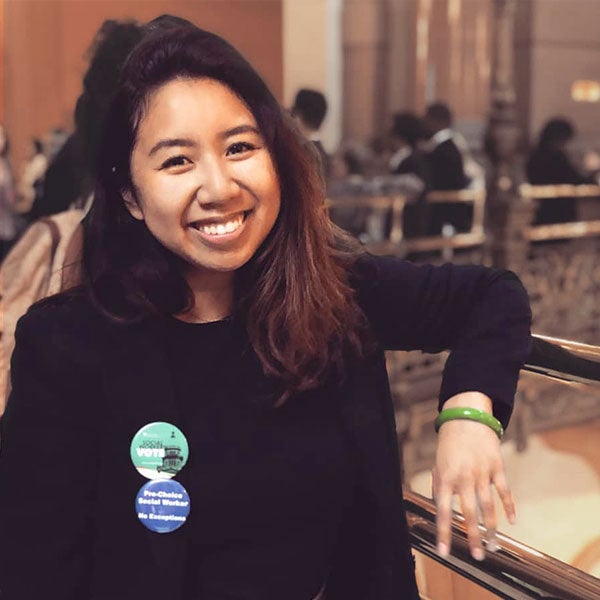 Rebecca Ozaki
MSW '19, Organization & Community Practice Specialization
My field placement was at the Jane Addams Senior Caucus, which is a multiracial, grassroots organization led by concerned seniors in the Chicago metropolitan area. I worked as a Housing Justice Community Organizer alongside our leaders and coalition partners to organize older adults across Chicago. The campaigns I worked on included language justice in public housing, rent control, and tenant organizing through conducting one-to-one relational meetings, community based participatory research, coalition building, policy reform to build power, and direct actions through protest and at times, civil disobedience.
I ended up at the Caucus because I wanted to combine my background working in civil rights/advocacy organizations with my future goals to work with older adults in communities to address quality of life. Growing up in Chicago with civically-minded family, I've been surrounded by intergenerational community space and activists my entire life. I decided this was a good time to test if community organizing is a direction I'd want to go in following graduation. The work that the Caucus does strongly aligns with my values and vision for how to achieve equity in the city where I was born and raised.
Chantanique Burdine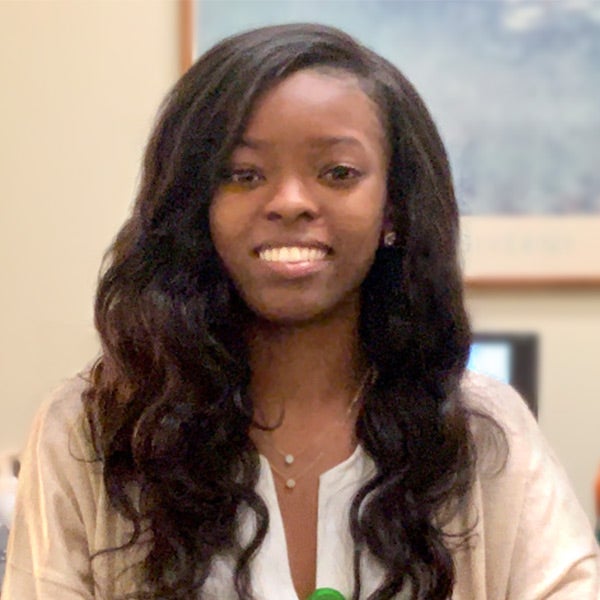 Chantanique Burdine
MSW '19, Mental Health Specialization
My field placement was at Rush University Medical Center in the Outpatient Psychiatry Child and Adolescent Department. I provided individual and family therapy to children as young as nine years old, and adolescents as old as eighteen. I utilized evidence-based interventions to inform my practice in treating various mental health conditions such as ADHD, depression, and anxiety. I also performed diagnostic assessments to determine whether a child has a mental health disorder, and to gather information to create an individualized treatment plan.
In addition to the work with my clients, I participated in weekly meetings with an interdisciplinary team where we discussed cases and the latest research in psychology and social work. I presented challenging and interesting cases to the team, and had discussions with social workers, residents, and fellows on the best ways to approach treatment.
My time at Rush University Medical Center was a rewarding and eye-opening experience that I know has prepared me for my future in the field!
Kanooz Siddiqui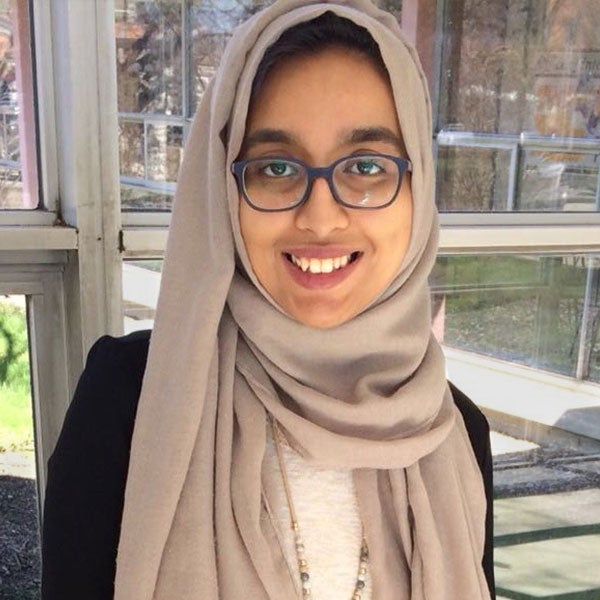 Kanooz Siddiqui
Generalist Year MSW Student
My field placement was with Youth and Opportunity United (Y.O.U.), a nonprofit organization that provides after school services in the northern suburbs of Chicago. Through Y.O.U., I interned at a middle school during the year. My duties included conducting an informal check-in with the youth and providing on the spot coaching for the after school program. This experience taught me how to support adolescents as they navigate through peer pressure and academic challenges.
For my field assignment, I evaluated the social emotional competencies of youth in the program. I also had the opportunity to co-facilitate a workshop on youth resilience for South Asian immigrant parents and translated cases for referrals to counselors.
This field placement was an important learning experience for me. I found my strengths, as well as my weakness that I needed to work on. Through various activities throughout the year, I explored which area I enjoyed the most and would want to work at on a broader community level, or in clinical social work.
Ruben Godinez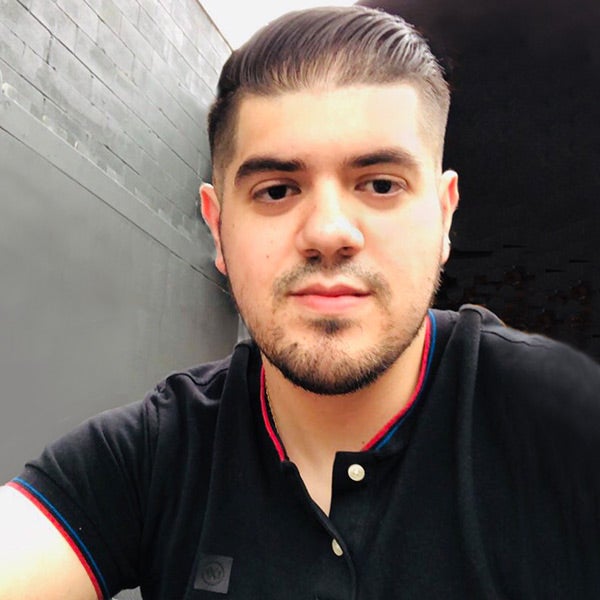 Ruben Godinez
Generalist Year MSW Student
My placement was at Advocate Christ Medical Center with the Inpatient Psychiatric and behavioral health unit. My role there as an intern was working with newly arrived patients to the unit which included conducting psychosocial assessments, discharge planning, group therapy, and family meetings. In addition to these roles I also participated in daily meetings with an interdisciplinary team which included social workers, nurses and doctors where we discussed the progress and plans of the patients in the unit.
For my field practice assignment, I evaluated a patient's social and emotional progress from the time he was admitted in the unit until he was discharged. I tracked the patient's progress by his participation level in group and individual therapy.
This field placement allowed me to explore the area of social work from a more in-depth perspective. I was able to learn more about the mental health field. I was able to enhance my therapy skills in numerous amounts of topics such CBT, Anger management therapy, and individual therapy. Overall my experience at Advocate Christ Medical Center was very rewarding and a great learning experience.