Master of Social Work (MSW) Degree Program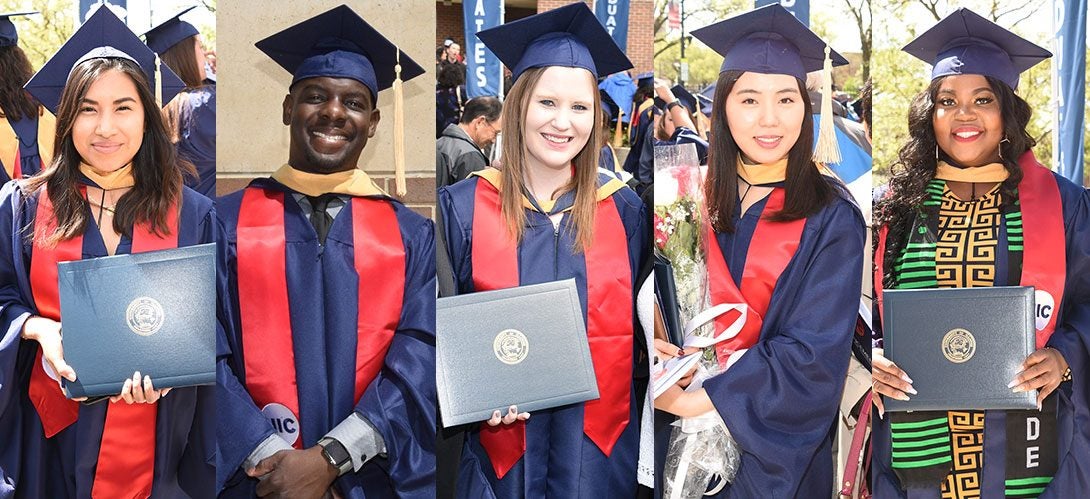 Our CSWE-accredited Master of Social Work degree program prepares students with the competencies and practice behaviors necessary for advanced social work practice in an area of specialization.
The Generalist portion of the MSW curriculum provides a generalist perspective on social work practice. Curriculum areas include social work practice, human behavior and the social environment, social work research, social welfare policy and services, and field instruction.
The Specialization portion of the MSW curriculum builds upon the foundation. Advanced curriculum content, tailored to the specialization, is provided in the areas of mental health, child and family services, organization and community practice, school social work practice, and practice within justice systems.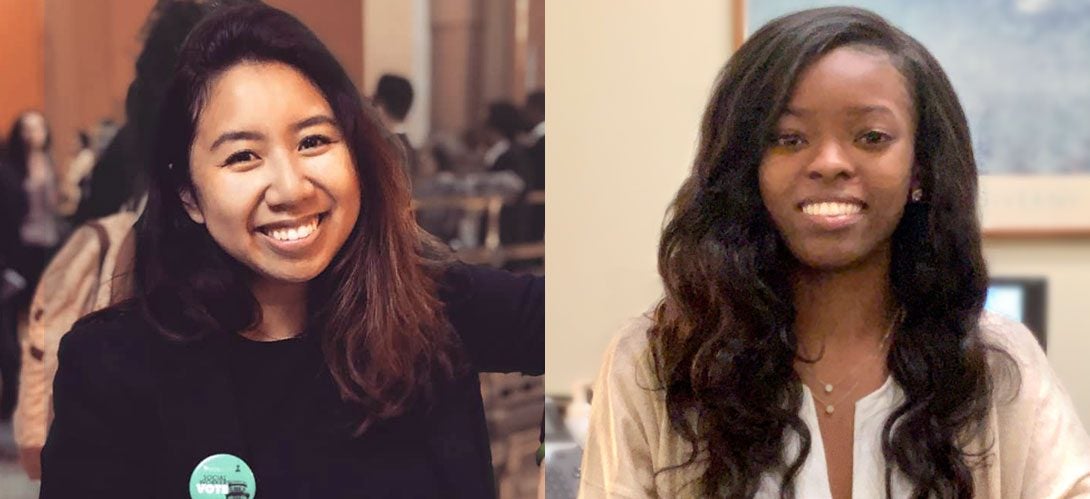 Placements in the field are an important part of the MSW program, and provide students with hands-on, real-world experience that prepares them for practice with at-risk individuals, groups, families and communities.
The Generalist year of study requires 450 hours of field instruction, and the Specialization year requires 630 hours.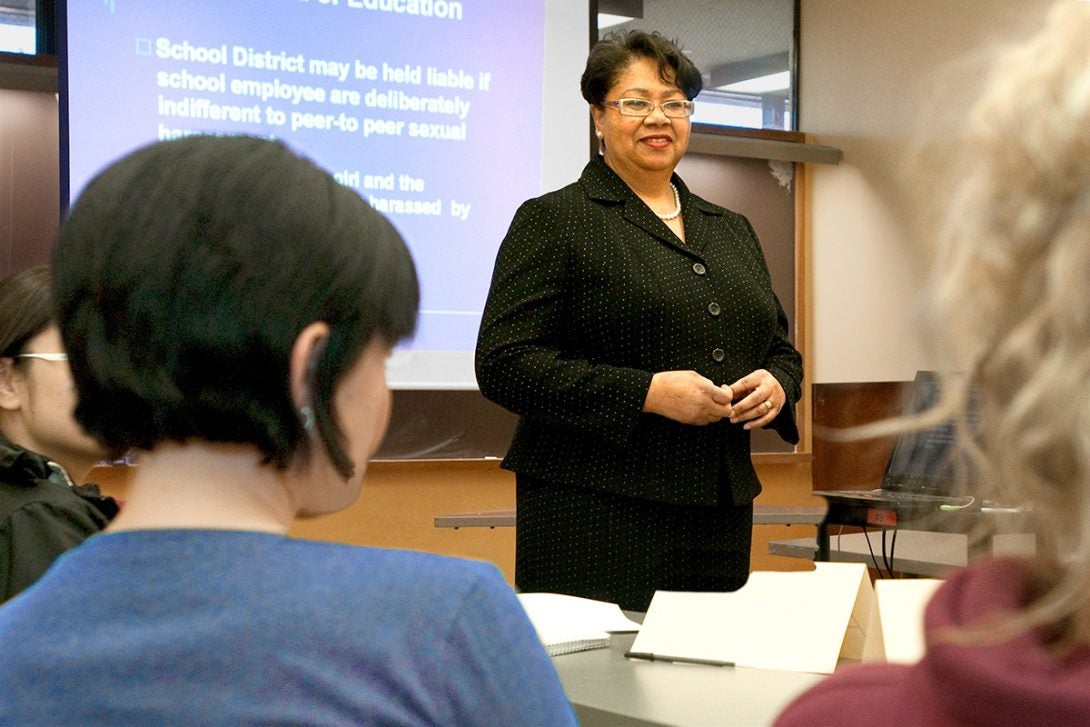 Child and Family: The Child and Family Specialization emphasizes trauma-informed, strengths-based and family-centered practice and community-based services as contexts for helping graduates provide children and their families integrated services. A unique feature of this specialization is its focus on the family, broadly defined to include extended and augmented family members in their communities. With an emphasis on culturally grounded services in urban environments, the curriculum equips students to work in a variety of interprofessional settings.
Mental Health: The Mental Health Specialization prepares students with competencies for specialized practice in a variety of public and public-supported behavioral health settings. The curriculum is designed to give students an understanding of various clients ranging from those with mild distress to those with severe mental health conditions including mood, anxiety, psychotic, personality disorders and substance use disorders. Throughout the courses students are taught a strengths-based and ecosystems approach to assessment and intervention with at-risk populations in an urban environment.
Organization and Community Practice: The Organization and Community Practice (OCP) Specialization prepares students for advanced organizational development and community practice in urban communities. Conceptually grounded in the social determinants of health and a human rights framework, this specialization emphasizes a macro approach to advancing social justice. It prepares students to build urban organizations and communities that are physically, socially, economically and environmentally healthy. Students will gain the skills required to address structural inequities through organizational leadership, community practice, advocacy and policy reform.
School Social Work: Urban school systems are at the center of contemporary efforts to improve the quality of life for the most at-risk urban populations. The School Social Work Specialization prepares students with competencies for advanced practice in urban public school settings. Employing an ecological perspective to develop school social work practice, the specialization focuses on the transactions between students and their environment, and Critical Service Learning is a key component of the curriculum. Students in the specialization are equipped to intervene at multiple levels and systematically analyze schools and make recommendations for change at the individual, group, school-wide, district-wide, community or larger levels.
Social Work within Justice Systems: Launching for Fall 2022, the Social Work within Justice Systems Specialization prepares students to engage, partner with, support, and advocate for children, youth, and adults impacted by the juvenile or criminal justice systems. Central to building skills and knowledge will be learning and incorporating how systemic racism and structural violence lead to disparities in treatment and disproportionate adverse outcomes for persons of color. The learning approach will be trauma-informed, culturally grounded, and strengths-based, and will emphasize the development of advanced knowledge and skills in practice with individuals, families, and groups. Students will explore some of the most salient dynamics of clinical practice and learn theories of crime and delinquency, how to analyze justice system policies, and reform efforts, particularly how to be involved in transforming a system of control and oppression into one of healing and restorative justice.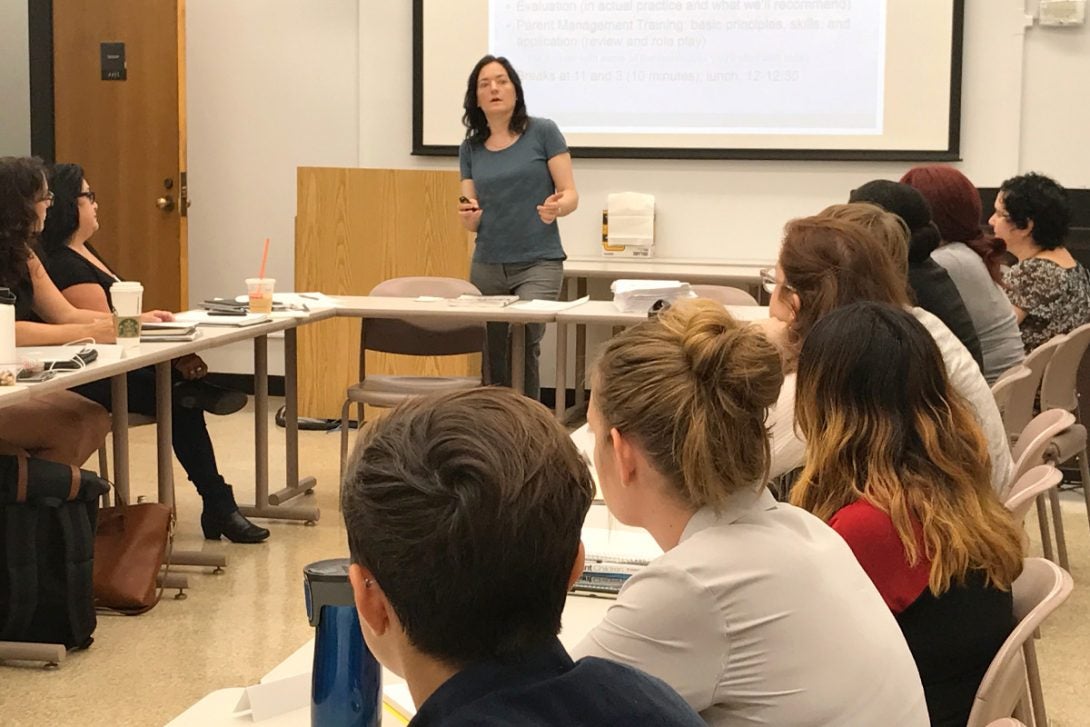 Certificate in Evidence-Based Mental Health Practice with Children Program: Specialized training for students in their specialization year who have a career interest in working with children with mental health issues. Only students enrolled in the Mental Health Specialization are eligible to apply for admission into the certificate program.
Learn More »
Integrated Behavioral Health Care Training Program: Specialized training in integrated evidence-based behavioral health practices for underserved individuals. Only students enrolled in the Mental Health or School Specializations are eligible to apply for admission into this program.
Learn More »
This joint master's degree, in partnership with the UIC School of Public Health, educates public health social workers who address health inequities in urban environments through prevention, intervention, research and advocacy.
Interdepartmental Concentration in Gender and Women's Studies (GWS): Students must be accepted into the MSW program before they can be eligible for the GWS concentration. Completion of the concentration requires a minimum of 16 credit hours (typically four semester-long courses). Learn More ».
Interdepartmental Concentration in Violence Studies: Consists of at least 11 semester hours of course work (4 courses). Learn More »
Interdepartmental Concentration in Black Studies: Consists of 17 semester hours of course work. Learn More »
Interdepartmental Concentration in Latin American and Latino Studies: Consists of 16 hours of course work approved by their advisors for the concentration. Learn More »