Commitment to Police Accountability
For over 15 years, Jane Addams College of Social Work has been engaged in efforts to bring accountability to police departments in Chicago and beyond.  
In the fall of 2017, Dean Creasie Finney Hairston was appointed to the Community Advisory Council for the Chicago Office of Police Accountability (COPA) and since that time has been actively involved in the council's task of bringing the voices of community members to bear on COPA's efforts toward more accountable policing. In the fall of 2020, she was appointed to COPA's Community Policy Review Working Group, which assists COPA in promulgating effective policies that drive positive community and policing outcomes.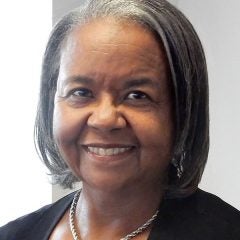 Race matters immensely in both policy and practice, and the voices of the communities policed must be heard and reflected in measures taken to enhance accountability. Racial justice and community involvement are central themes in the police accountability work and partnerships of the college and the Jane Addams Center for Social Policy and Research.

|
The foundation for such a group, however, was laid in 2007 when the Jane Addams Center for Social Policy and Research joined with Citizens Alert, a grassroots police watchdog group, to convene the Symposium on Civilian Oversight of Chicago Police. The event brought together 60 stakeholders including lawyers, researchers, police leaders, students, and religious and community leaders.
The symposium resulted in the creation of the Chicago Coalition for Police Accountability (CCPA), which made a concerted push for an independent civilian review system. The Policy Center provided staffing support for the Coalition and hosted regular meetings. The Coalition helped shape the formation of the Independent Police Review Authority (IPRA), a new civilian review agency endorsed by the City Council to address and investigate complaints against police officers.
In 2015, the College's Task Force on Police Relations, an advocacy group comprised of faculty and students, hosted a panel discussion entitled Police Relations and Community Education, to promote positive interactions with law enforcement through community dialogue, collaboration and sustainable education. The panelists were Chicago police officer Jennifer Maddox, Dr. Joseph Strickland of the Jane Addams Center for Social Policy and Research, and PhD student Janae Bonsu.
Also in 2015, the College co-sponsored Perspectives of the Policed: A Forum on Building Community Justice, a public event which took place at the Segundo Ruiz Belvis Cultural Center. The forum allowed Chicago residents to give voice to their experiences in relation to police, and to generate ideas about alternative responses to community safety.
In the summer of 2016, the Grassroots Alliance for Police Accountability (GAPA) was established in response to the Police Accountability Task Force's recommendation for development of a community-driven oversight board. GAPA is a coalition of community organizations "committed to making our neighborhoods safer, improving police practices and accountability, and transforming the relationship between the Chicago Police Department and the communities it serves." Assistant Professor Aaron Gottlieb, whose work at Jane Addams focuses on criminal justice reform, has been involved with GAPA since 2018.
In 2017, the U.S. Department of Justice concluded an investigation of the Chicago Police Department, finding a history of serious problems endangering the lives of both residents and police officers. An outcome of this report was the Chicago Police Department Consent Decree, which aims to enforce reform of the CPD in areas such as accountability, transparency and community policing.
As part of the implementation of the consent decree, the City instituted a Use of Force Working Group, comprised of 20 community members. Assistant Professor Aaron Gottlieb serves on the working group, which will make policy recommendations to reduce the use of unwarranted force by police officers. In fall of 2020, the group published a comprehensive list of policy recommendations, which included a ban on chokeholds.
For 45 years, the community organization Citizens Alerts was an active and vocal advocate for police reform in Chicago, and was involved in the litigation of the Fred Hampton assassination case, the replacement of the Cook County Coroner with an independent Medical Examiner, and bringing former Chicago Police Detective Jon Burge to justice for his cases of torture and abuse.
As noted, JACSW partnered with Citizens Alert to convene the 2007 Symposium on Civilian Oversight of Chicago Police. In 2010, Citizens Alert moved its office to the College, where it continued operations until closing in 2016. At that time, records of four decades of the group's activities and accomplishments were archived at the UIC Daley Library's Special Collections. The records provide practical lessons for successful community organizing to address police reform and other social justice issues.
Assistant Professor Charles Hounmenou, a faculty affiliate at the Jane Addams Center for Social Policy and Research, authored two detailed reports about Citizens Alert which provide an historical perspective on advocacy strategies for police reform that this police watchdog group pioneered. He also authored two publications on the human rights of people in police lockups (see below).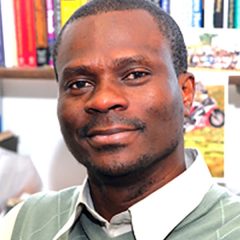 Citizens Alert was seminal in its efforts to bring reform to the Chicago Police Department while keeping communities safe. The College's partnership with this grassroots police watchdog group was not only mutually beneficial, but also valuable to the people of Chicago.

|