Tuesday, 3:30 pm–5:30 pm
Online via Zoom
Ranking US News consistently ranks Jane Addams in the top 10% of graduate social work programs, nationally.

Faculty Our faculty include researchers and scholars who are internationally recognized as leaders in their fields.

Diversity Our faculty and student body reflect the rich racial and ethnic diversity of the Chicago metropolitan area.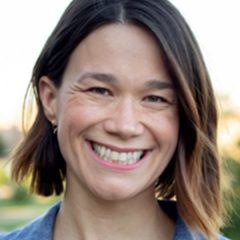 Faculty Spotlight

New faculty member Assistant Professor Sara Beeler-Stinn has a research focus on substance use disorders among people who were formerly incarcerated. "There is a sort of trickle-down effect within the family, and there are intergenerational issues with SUDs; there's still a lot of stigma associated with it," she says. "But once we understand there is a biological and environmental component, and that it requires long-term care, then we can start to build equitable services, systems, and policies to improve health outcomes."

Sara is proud to be at UIC, an institution with a history of being connected to the community. "And to be part of Jane Addams, the 'mothership' of social work," she says, "is a real pinch-me moment!" Read more about Sara »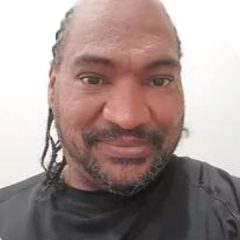 Student Spotlight

MSW student Tomas Ortiz oversees training and program operations at community-based organization Acclivus, Inc., supervising close to 40 staff who provide violence prevention services to 5 level-one trauma centers and seven high risk communities. Prior to this, Tomas was Senior Program Manager for CeaseFire/Cure Violence Chicago, and provided oversight for program operations in 18 communities and 5 level-one trauma centers. He began his violence prevention career as a violence interrupter with CeaseFire's Latino team. About getting an MSW degree at Jane Addams, Tomas says, "Man, go for it! It is a good experience, and you'll learn a lot about mental health, society, racism, politics, and being able to have a voice in helping change policy." Read more about Tomas »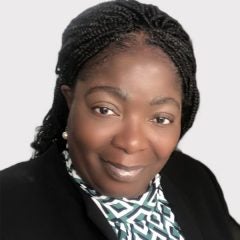 Alumnus Spotlight

Anjanette Young, MSW '15, is a clinician and advocate with many years of experience in mental health interventions, crisis management, clinical screening, and assessments with individuals, children, and families. Her clinical experience includes medical social work at UIC's Division of Specialized Care for Children. Anjanette also founded Café Social Work, which has a mission to increase the representation of minority and underrepresented individuals in the social work profession.

In February of 2019, Anjanette was the victim of a wrong and botched police raid, during which police battered their way into her apartment and subjected her to humiliating treatment. Subsequently, she has been a strong and vocal advocate who has tirelessly sought justice not only for herself, but for all people impacted by police raids and excessive use of force. Read more about Anjanette »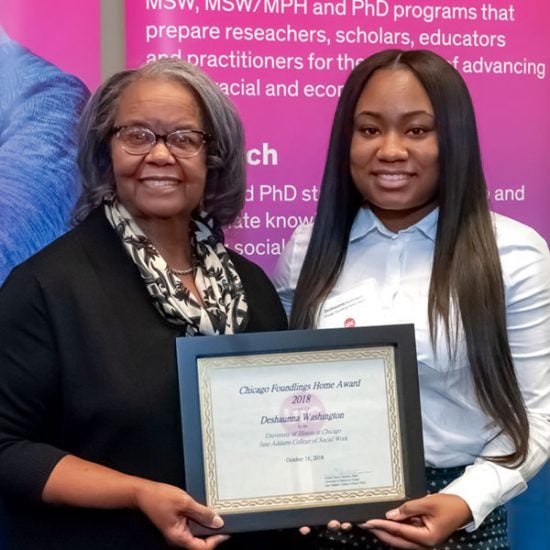 Your gift can strengthen the profession of social work through scholarships for students, by supporting crucial research, or supporting our community service programs.
Make Your Impact