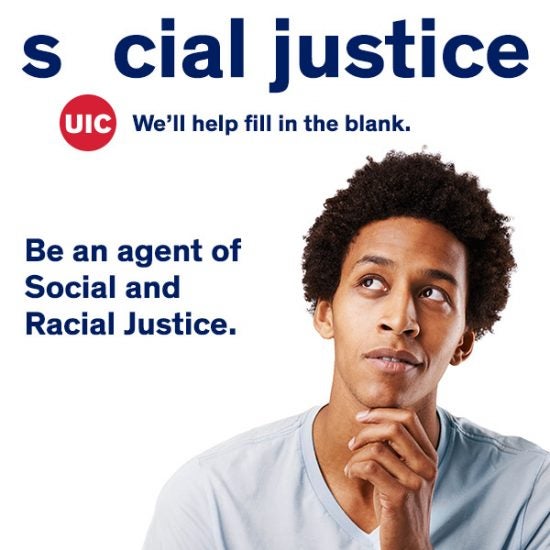 Be an Agent of Social and Racial Justice
With a Master of Social Work degree you'll have the advanced skills and knowledge to be an agent of social and racial justice in your community.
Get Started
Events at Jane Addams
Tuesday, 10:00 am–11:30 am
Online via Zoom
Wednesday, 10:00 am–11:30 am
Online via Zoom
Thursday, 3:00 pm–4:30 pm
Online via Zoom
Tuesday, 10:00 am–11:30 am
Online via Zoom
Graduate Social Work Programs

Why Choose Jane Addams?
Ranking US News consistently ranks Jane Addams in the top 10% of graduate social work programs, nationally.

Faculty Our faculty include researchers and scholars who are internationally recognized as leaders in their fields.

Diversity Our faculty and student body reflect the rich racial and ethnic diversity of the Chicago metropolitan area.
Jane Addams Spotlights
Faculty Spotlight

Assistant Professor Daysi Diaz-Strong has received funding from the Russell Sage Foundation and the Bill and Melinda Gates Foundation for her project on the Role of School Agents in Undocumented Student's Access to Financial Aid Resources. The study will examine how high school staff in the Chicagoland area learn about financial aid resources for undocumented students, how they provide information to students, and the challenges school staff face in supporting undocumented students. The study will also examine gaps in availability of scholarships and institutional aid for undocumented students.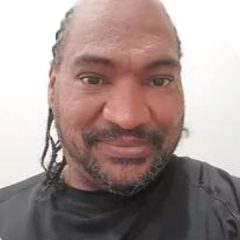 Student Spotlight

MSW student Tomas Ortiz oversees training and program operations at community-based organization Acclivus, Inc., supervising close to 40 staff who provide violence prevention services to 5 level-one trauma centers and seven high risk communities. Prior to this, Tomas was Senior Program Manager for CeaseFire/Cure Violence Chicago, and provided oversight for program operations in 18 communities and 5 level-one trauma centers. He began his violence prevention career as a violence interrupter with CeaseFire's Latino team. About getting an MSW degree at Jane Addams, Tomas says, "Man, go for it! It is a good experience, and you'll learn a lot about mental health, society, racism, politics, and being able to have a voice in helping change policy."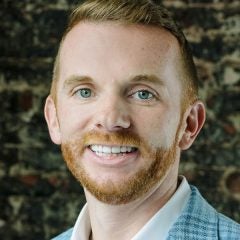 Alumnus Spotlight

Joe Hollendoner, BSW 03, MSW 04 has been selected to lead the Los Angeles LGBT Center beginning in June 2021. He is currently CEO of the San Francisco AIDS Foundation, and prior to that served as first deputy commissioner at the Chicago Department of Public Health. In his new role, Joe will continue his lifelong work to eliminate health disparities, including increased rates of violence, experienced by LGBTQ+ individuals, so that every member of the LGBTQ+ community thrives. He sees anti-racism as a key aspect of that mission. "We have to dismantle the systemic racism in our care delivery systems and center those who have often been most excluded," he says. "For me, this especially means ensuring that trans women of color—specifically Black trans women—have access to programs that honor their strength and resiliency." More about Joe Hollendoner »

Ready to Take the Next Step?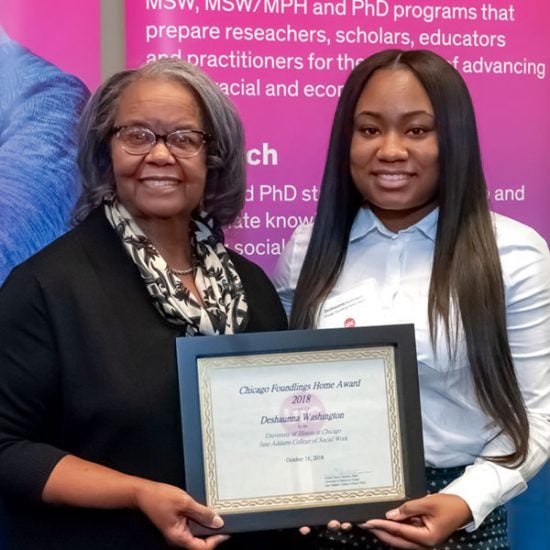 Make A Gift. Make An Impact.
Your gift can strengthen the profession of social work through scholarships for students, by supporting crucial research, or supporting our community service programs.
Make Your Impact