Graduate Social Work Programs
Why Choose Jane Addams?
Ranking Jane Addams is consistently ranked in the top 10-12% of graduate social work programs.

Faculty Our faculty include researchers and scholars who are leaders in their field and internationally recognized.

Diversity More than one-third of our students are from underrepresented minority groups.
Jane Addams Spotlights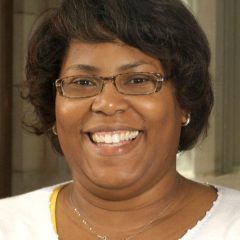 Faculty

Associate Professor Henrika McCoy is principal investigator on a three-year national study funded by the National Institute of Justice (NIJ) to increase what we know about young Black males ages 18 to 24, and their violent victimization experiences. Named SURVIVE (Suburban, Urban, Rural Violence: Investigating Victim Experiences), the aim of the project is to better inform policy and practice regarding how the criminal justice system responds to young Black men who have been victimized by violence, by increasing our understanding of those experiences.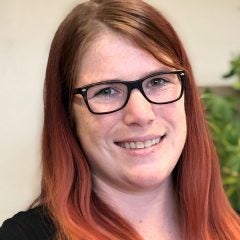 Student

A former U.S. Marine, PhD student Christine Barber has a research interest in suicide prevention among high-risk populations. She says she chose Jane Addams because "so many of faculty use their research at a policy level. They are actually advocating for the populations they care about, and I wanted to work with faculty who have that kind of expertise." Christine currently has a research assistantship with the Jane Addams Center for Social Policy and Research.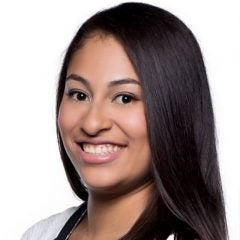 Alumnus

Elizabet Bonilla Escobar, MSW '18, is a Child Protection Specialist with the Illinois Department of Children and Family Services. She says, "Working in child welfare is taxing and exhausting, but incredibly rewarding. It requires a lot of discipline, heart and strength. I can honestly say that attending Jane Addams was key in helping me get there." While she was an MSW student, Elizabet participated in the college's Child Welfare Traineeship Program. "I can honestly say that the traineeship gave me a valuable head start and I am eternally grateful for the opportunity, and I recommend that anyone who's considering a career in child welfare, apply for the traineeship."
Ready to Take the Next Step?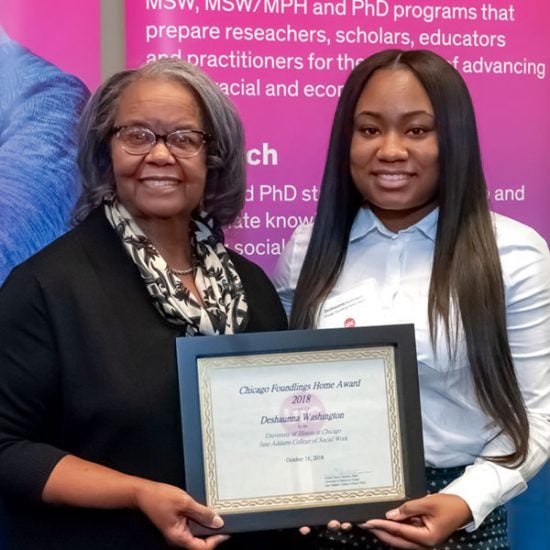 Make A Gift. Make An Impact.
Your gift can strengthen the profession of social work through scholarships for students, by supporting crucial research, or supporting our community service programs.
Make Your Impact