Events at Jane Addams
Wednesday, 10:00 am–11:30 am
Online via Zoom
Wednesday, 10:00 am–11:30 am
Online via Zoom
Graduate Social Work Programs

Why Choose Jane Addams?
Ranking US News consistently ranks Jane Addams in the top 10% of graduate social work programs, nationally.

Faculty Our faculty include researchers and scholars who are leaders in their field and internationally recognized.

Diversity One-third of our students and more than half of our full-time faculty are from underrepresented minority groups.
Jane Addams Spotlights
Faculty Spotlight

Assistant Professor Daysi Diaz-Strong has received funding from the Russell Sage Foundation and the Bill and Melinda Gates Foundation for her project on the Role of School Agents in Undocumented Student's Access to Financial Aid Resources. The study will examine how high school staff in the Chicagoland area learn about financial aid resources for undocumented students, how they provide information to students, and the challenges school staff face in supporting undocumented students. The study will also examine gaps in availability of scholarships and institutional aid for undocumented students.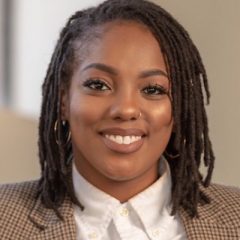 Student Spotlight

As an activist, doctoral candidate Janaé Bonsu is a member of UIC's Policing in Chicago Research Group, and has been very involved in BYP100, a national organization that organized through a Black queer feminist lens, where she has played many leadership roles, including serving formerly as National Co-Director. Her activism is featured in the new documentary film Unapologetic, which examines the Movement for Black Lives in Chicago, "told through the lens of two fierce abolitionist leaders." This spring, Janaé was honored as a UIC Black History Maker in recognition of her roles and responsibilities, as well as her contributions to the Black/African American community at UIC. About her experience in the PhD program at Jane Addams, she says, "I can truly say that the college really walks the talk of its mission. I'm proud to have been intellectually nurtured in this environment and empowered to take action on issues I truly care about." Read an interview with Janaé »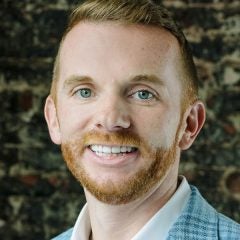 Alumnus Spotlight

Joe Hollendoner, BSW 03, MSW 04 has been selected to lead the Los Angeles LGBT Center beginning in June 2021. He is currently CEO of the San Francisco AIDS Foundation, and prior to that served as first deputy commissioner at the Chicago Department of Public Health. In his new role, Joe will continue his lifelong work to eliminate health disparities, including increased rates of violence, experienced by LGBTQ+ individuals, so that every member of the LGBTQ+ community thrives. He sees anti-racism as a key aspect of that mission. "We have to dismantle the systemic racism in our care delivery systems and center those who have often been most excluded," he says. "For me, this especially means ensuring that trans women of color—specifically Black trans women—have access to programs that honor their strength and resiliency." More about Joe Hollendoner »

Ready to Take the Next Step?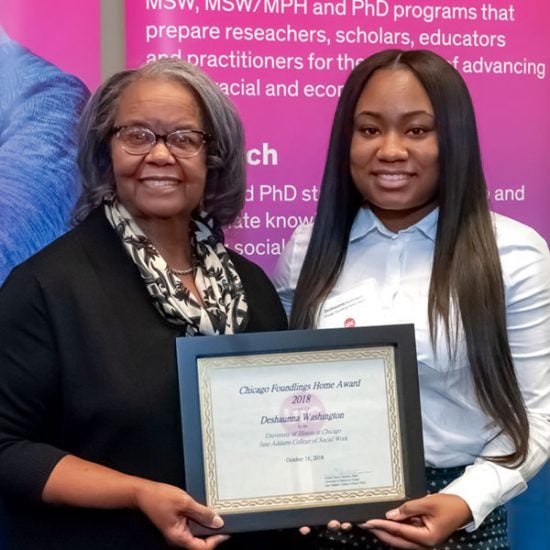 Make A Gift. Make An Impact.
Your gift can strengthen the profession of social work through scholarships for students, by supporting crucial research, or supporting our community service programs.
Make Your Impact