Upcoming Events
Wednesday, 5:30 pm–7:00 pm
Online
Friday, 5:30 pm–6:30 pm
Online
Graduate Social Work Programs

Why Choose Jane Addams?
Ranking US News consistently ranks Jane Addams in the top 10% of graduate social work programs, nationally.

Faculty Our faculty include researchers and scholars who are leaders in their field and internationally recognized.

Diversity One-third of our students and more than half of our full-time faculty are from underrepresented minority groups.
Jane Addams Spotlights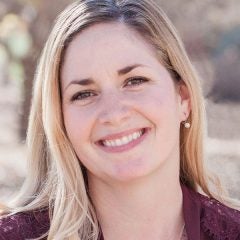 Faculty

Assistant Professor Jennifer Geiger has been honored with a UIC Teaching Recognition Program Award, based on student feedback and peer reviews regarding course materials, mentoring, curriculum development, and impactful and innovative teaching approaches. "I am so honored to be recognized for my teaching, which is something I have always taken pride in," she says. "It is a such privilege for me to teach the next generation of social workers – those who will serve on the front-lines and lead in our schools, hospitals, community and government agencies, who are policy makers, executive directors, and work with our most vulnerable populations. I do my best to model and inspire a sense of service through empathy, patience, and flexibility to ensure their success as students to prepare them for social work practice!"
Student

Before coming to Jane Addams, MSW student Stephanie Reyna Rodriguez worked as a pre-school teacher, and that was when she realized that many children needed more help than teachers may be able to give. "I was unable to give the one-on-one attention that they needed, and believed I could give them that attention through social work," she says. "I was attracted to social work due to its focus on social justice, working with under-resourced populations, and its ethics." Stephanie says she chose Jane Addams College of Social Work because of the strong social justice mission. "I was also attracted to Jane Addams because of the specializations the school offers and the curriculum. Through social work I am able to identify all my interests. And I have gotten great support and guidance by professors, who are highly understanding of students' needs."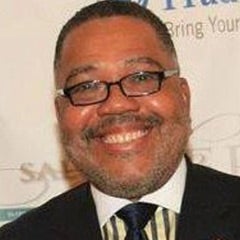 Alumnus

Donald Dew, MSW '80 is President and CEO of Habilitative Systems, Inc., a human services agency that uses a continuum of care approach to provide much-needed programs to underserved populations and people living with an array of health and human service needs. He has provided many years of leadership in the community and was recently honored as one of Chicago Defender's 2020 Men of Excellence, which recognizes "African American men in our community who inspire others through excellence, vision, leadership, exceptional achievements, and a vast commitment to empowerment in multiple ways." He was also recently appointed by Governor Pritzker to serve on the Illinois Guardianship and Advocacy Commission, which protects the rights and promotes the welfare of persons with disabilities.

Ready to Take the Next Step?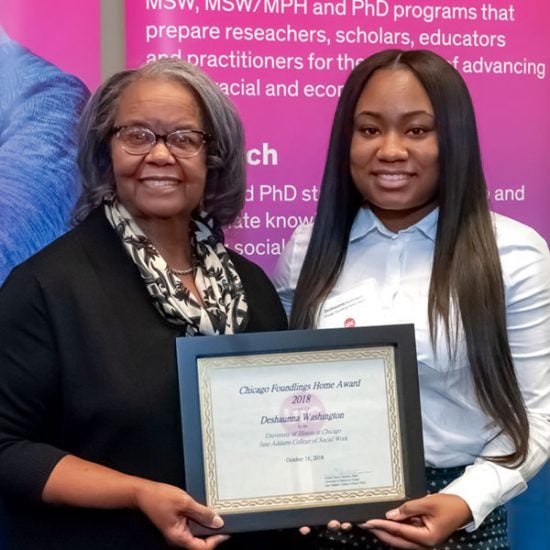 Make A Gift. Make An Impact.
Your gift can strengthen the profession of social work through scholarships for students, by supporting crucial research, or supporting our community service programs.
Make Your Impact