Alumni Events and Awards
Tuesday, 3:30 pm–5:30 pm
Online via Zoom

Virtual Alumni & Friends Celebration
In 2021, the college hosted its first Virtual Alumni & Friends Celebration–a celebration, awards ceremony and live fundraiser for student scholarships.
It was a special and very lively evening:
There was a lively pre-party with music, door prizes, fundraising and live chat.
Attendees were inspired by our Alumni and Social Justice Ally Awardees, and heard from Congressman Danny K. Davis about how social workers are partners in addressing critical issues facing our communities.
Alumni spoke abouy why they give to scholarships and from JACSW students on why that support is so important to them.
All the while, attendees had fun connecting with others on the continuous live chat, watching scholarship donations add up in real time, and participating in door prize give-aways.
Attendees continued celebrating our JACSW community with a post-party.
Celebration Host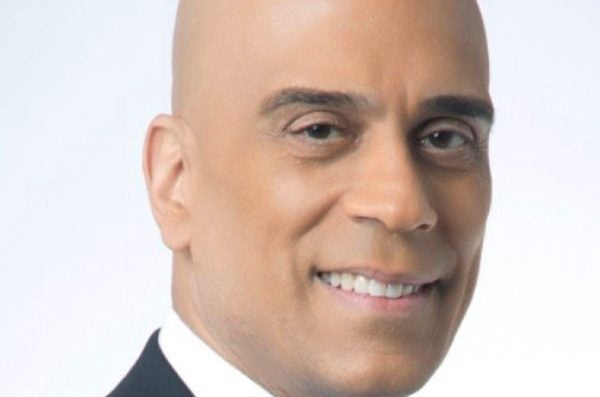 Celebration Host
Jim Williams is a general assignment reporter for CBS 2 Chicago. He anchors the station's weekend evening newscasts, and also produces and hosts the documentary series Stories 2 Tell.
Williams began his broadcast journalism career more than 40 years ago at WGN TV and WGN Radio. He was Chicago Mayor Richard M. Daley's press secretary, supervising media relations throughout city government. For four years, he was a correspondent for ABC News, reporting for World News Tonight with Peter Jennings, Good Morning America and Nightline.
He has won several journalism awards, including an Emmy for investigative reporting. In May of 2018, he was inducted into the National Television Academy of Arts & Sciences' Silver Circle for his lifetime of work in Chicago television.
A native Chicagoan, Williams was born and raised on Chicago's South Side and serves on the board of the Mercy Home for Boys and Girls.
Guest Speaker and Jane Addams Social Justice Ally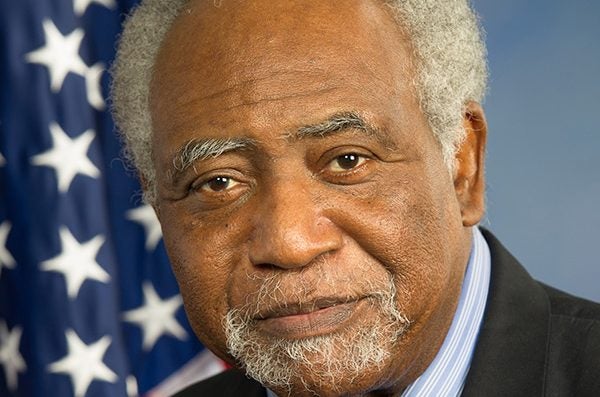 Guest Speaker and Jane Addams Social Justice Ally Awardee
Honorable Danny K. Davis, Member of Congress, 7th District. Congressman Davis has distinguished himself as an articulate voice for his constituents and as an effective legislator able to move major bills to passage. He has developed a unique and energetic style of communication and interaction with his constituents setting up dozens of advisory task forces to consider significant questions of public policy.
He hosts several weekly television and radio shows which feature audience call in and produces regular written reports to every household in the district. In addition, he maintains weekly office hours in the district and is widely sought after as a speaker at conferences and events.
In the 116th Congress, Representative Davis is resolutely committed to preserving our democracy, protecting social security, maintaining our nation's gains in civil and human rights, women's rights, voting rights, protection of the environment, consumer and labor protections, reducing inequality, and ensuring quality, affordable health care for all, while maintaining his long-time focus on issues of job creation, poverty, health care, education, youth and criminal justice reform.
Jane Addams Distinguished Alumni Achievement Award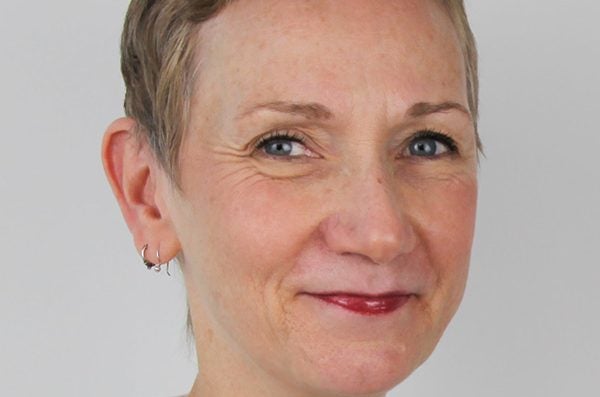 Jane Addams Distinguished Alumni Achievement Awardee
Maureen Rigney, MSW '94, has been with the organization now known as GO2 Foundation for Lung Cancer since 2004. Currently Director of Support Initiatives, Maureen works to identify and meet evolving community needs through devising strategies, developing collaborations, and leading initiatives. She has a special interest in lung cancer stigma and has collaborated on a number of stigma studies, many of which are published and all of which have been presented at national and international conferences.
GO2 Foundation has also given Maureen the opportunity advocate for issues at the macro-level, through presenting at Congressional Briefings and guiding advocates on Capitol Hill visits with their elected representatives. She represents GO2 Foundation and the lung cancer community on a variety of boards and committees, including the Global Lung Cancer Coalition. She is a member of the Association of Oncology Social Workers and serves on their advocacy committee.
Jane Addams Rising Alumni Award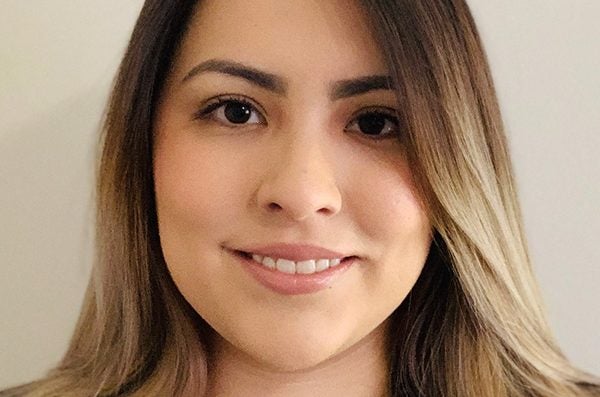 Jane Addams Rising Alumni Award
Lissette Lucero Lopez, LCSW, CADC, MSW '14, has worked at Cook County Jail for six years, where she has applied her clinical skills and her passion for justice in working with incarcerated women, providing needed services and structure within the jail, and reducing recidivism within the community.
In 2019, Lissette was promoted to the role of Clinical Program Manager of a women's residential substance use treatment program, working with detainees who are pregnant and establishing contact visits between incarcerated mothers and their children. The program was originally run by a contract agency, but under her management has developed into a source of genuine treatment and support for women caught between criminal activity and drug addiction.
Years ending in 0
Years ending in 1
Years ending in 5
Years ending in 6
1970
1980
1990
2000
2010
2020
1971
1981
1991
2001
2011
1975
1985
1995
2005
2015

1976
1986
1996
2006
2016

Co-Chairs
Dr. Terry Solomon, MSW '77
Karyn Aguirre, MSW '04

Immediate Past Chair
James P. Gleeson, PhD '84

Members
Bessie Sulton Akuamoah, MSW '81
James Bracey, MSW '08
Donald J. Dew, MSW '80
Lorri Glass, MSW '80, PhD '08
Carol Goldbaum, PhD '88
Hilda Ramos, MSW '98
Sherri F. Seyfried, ACSW, PhD '94
Jo Anne Smith, MSW '80
Amy Starin, MSW '85, PhD '08

Ex-Officio
Dean Creasie Finney Hairston, PhD
Jacquelyn M. Bonavia, Director of Advancement
Candace D. Stoakley, Senior Office Manager and Advancement Assistant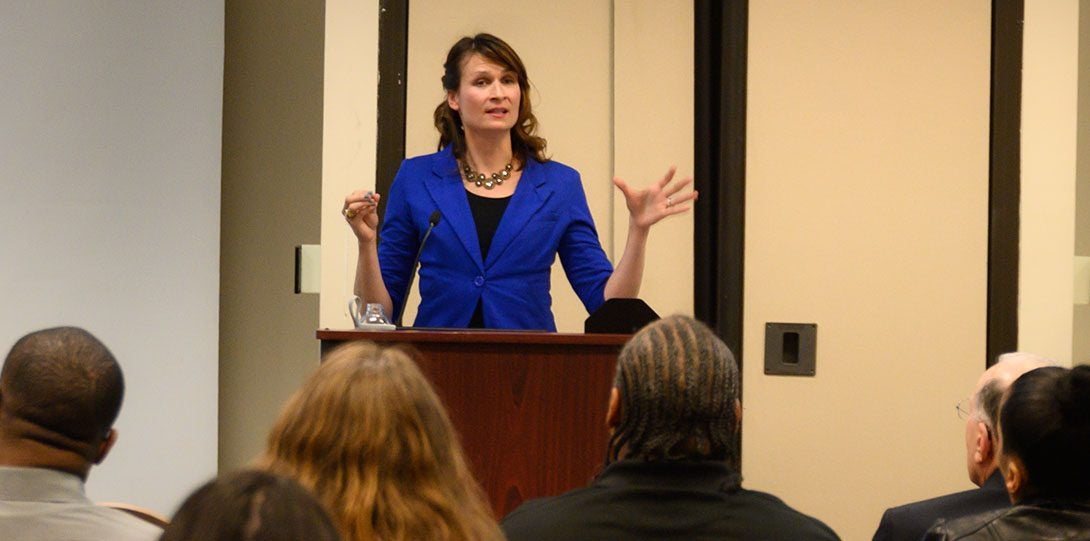 Karen J. Honig received her Master of Social Work degree from Jane Addams College of Social Work in 1986. Her family and friends established the Karen J. Honig Memorial Lecture to honor her memory and to focus on her commitment to inner city children and youth, as well as their families. Every spring, JACSW alumni, faculty and students, as well as community partners of the college are invited to attend the lecture, which features a prominent speaker in the field of child welfare and well-being.
The 2021 lecture was Strategies to Address Trauma, Anxiety and Violence Interruption Among Black Males, featuring a panel discussion about mitigating violence and trauma among young Black males, a crucial topic for the advancement of racial justice in marginalized communities.
CEUs (continuing education units) may be available for the Karen J. Honig Memorial Lectures.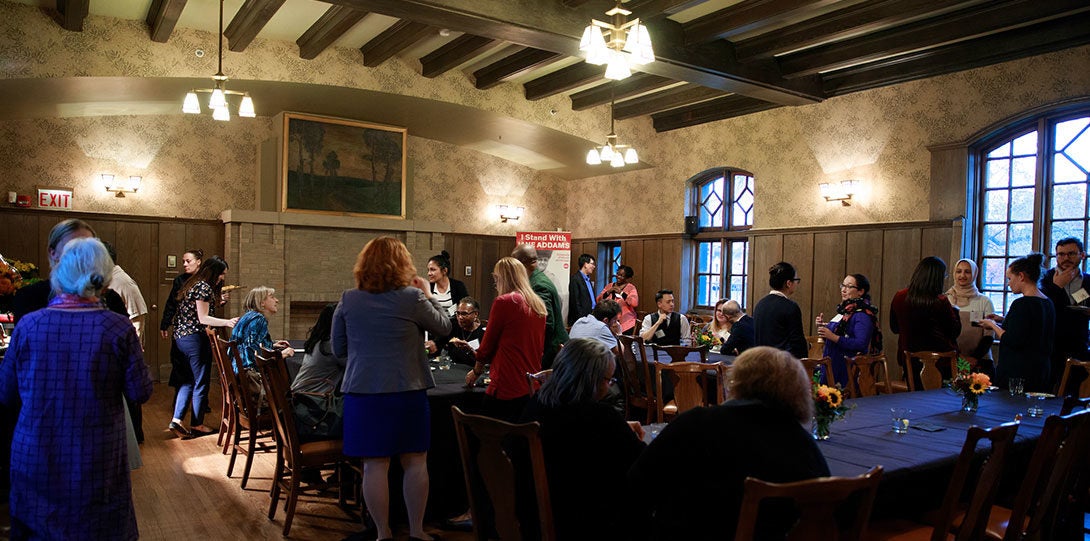 Every fall, JACSW doctoral students, faculty and alumni of the PhD program are invited to network and learn from one another. The event opens with a reception with hors d'oeuvres and refreshments, and culminates in a presentation by a PhD alumnus on choosing a research topic, writing a dissertation or career success after graduation. The 2019 speaker was alumnus Stephanie J. Schmitz Bechteler, PhD '15.
The consultation group provides a welcoming, open format for social workers to reconnect with fellow grads and network with other Chicago social work professionals for discussion of common clinical issues, case presentations and sharing of resource information with the group. JACSW Lecturer Lisa Salvadore LCSW, LCPC, CADC facilitates the group and would love to see you at the next virtual meeting!
Special thanks to JACSW Lecturer Lisa Salvadore and alumni Cece Sykes, MSW '82 and Rosanne Adams, MSW '91 for their work in conceiving and planning this new professional development opportunity for our alumni.
Questions?  Contact Lisa Salvadore at lsalvado@uic.edu