Our Mission
About Jane Addams College of Social Work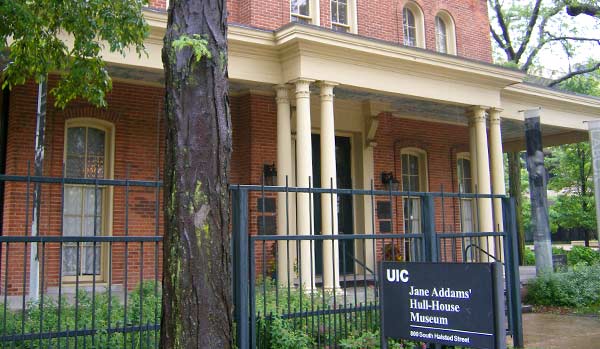 We are located not only in the same city, but in the same neighborhood where pioneering social reformer Jane Addams lived and worked.
Hull-House, the internationally famous settlement house that she co-founded here in Chicago, is now a National Historic Landmark and museum on the UIC campus. Under Jane Addams, it was a leading center in the development of the profession of social work, fostering study and inquiry into the causes of urban poverty.
About Jane Addams College of Social Work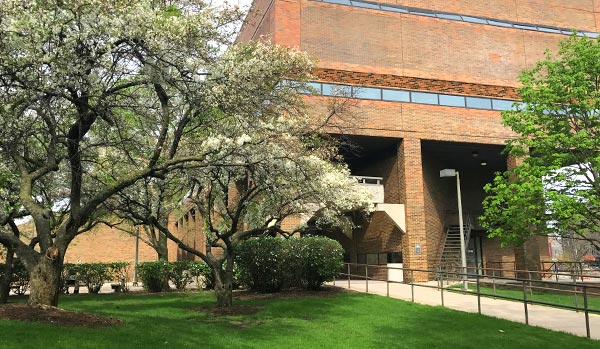 Jane Addams College of Social Work is proud to carry forward the mission of Jane Addams, with our focus on:
serving at-risk urban populations,
engaging with marginalized communities,
carrying out research and disseminating knowledge, and
promoting leadership in the practice of social work.
Our Mission Statement
Our mission is to educate professional social workers, develop knowledge, and provide leadership in the development and implementation of policies and services on behalf of the poor, the oppressed, racial and ethnic minorities, and other at-risk urban populations.
The College fulfills this mission by:
Providing excellent academic programs to prepare competent and effective social work professionals who are committed to practice that includes services to the poor and oppressed and who work to alleviate poverty, oppression, and discrimination.
Increasing the cultural and racial diversity of the student body, faculty, and staff and infusing a multicultural perspective throughout the college.
Conducting organized programs of research that advance knowledge about pressing urban social conditions and human needs in order to help generate effective social policies, programs, and services.
Working in partnership with individuals, communities, and organizations to promote social and economic justice and improve the quality and effectiveness of social programs and services.
Developing a sound financial resource base, which includes state of Illinois funding consistent with student enrollment and graduate program requirements, and flexible funding to support new initiatives, faculty development, and student financial assistance.
Providing a work and study environment that is intellectually stimulating and physically attractive and supports the achievement of personal development and organizational goals.