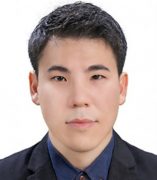 Hyun-Seok Cheon
Doctoral Student
About
Hyun-Seok (Edward) Cheon received his BA in Social Welfare from the University of California, Berkeley and graduated with his MSW from the University of Pennsylvania. He has global work experiences, having engaged in preliminary research for implementing character-based education in K-12 at a child welfare think-tank in South Korea.
While in California, Edward provided mentoring and advocacy services, where he championed an educational system that upholds equity, cultural awareness, and individual uniqueness. At Penn, he interned as a clinical therapist at the Kirkbride Center, providing clinical and case management services for people rehabilitating from substance use. And at the Philadelphia Higher Education Network for Neighborhood Development (PHENND), a consortium of over 30 colleges and universities in the greater Philadelphia area, he coordinated a university-community partnership by managing a U.S. Department of Education's federally funded program of addressing college and career readiness among students of low-socioeconomic status.
Through the PhD program at Jane Addams College of Social Work, he is interested in researching institutional collaboration in the field of social work to create social impact.