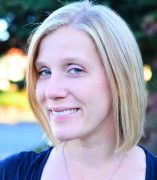 Lisa Doot Abinoja
Doctoral Student
About
Lisa Doot Abinoja, MA, LCSW received her Bachelor of Social Work degree from Taylor University-Indiana, and her Master of Social Work degree from University of Chicago's School of Social Service Administration. Lisa started the PhD program at University of Illinois at Chicago in Social Work in August 2017.
Lisa worked for nine years in both clinical and administrative jobs, primarily working in community-based health centers with maternal child health populations prior to starting as an Assistant Professor at Trinity Christian College in 2014. As their Field Director, she coordinates the block internships for Senior Social Work majors and facilitates the field seminar.
Lisa is in her fourth year of teaching social work classes at JACSW, focused on Human Behavior in the Social Environment, Leadership, and Working with Diverse Populations.