Professor James P. Gleeson Scholarship Fund

To kick off the college's fundraising efforts for the IGNITE campaign, the college was pleased to announce the establishment of the Professor James P. Gleeson Scholarship Fund.
Many JACSW alumni will fondly remember Dr. Gleeson, who recently retired after 30 years as an esteemed faculty member and well-respected researcher and advocate for children and families.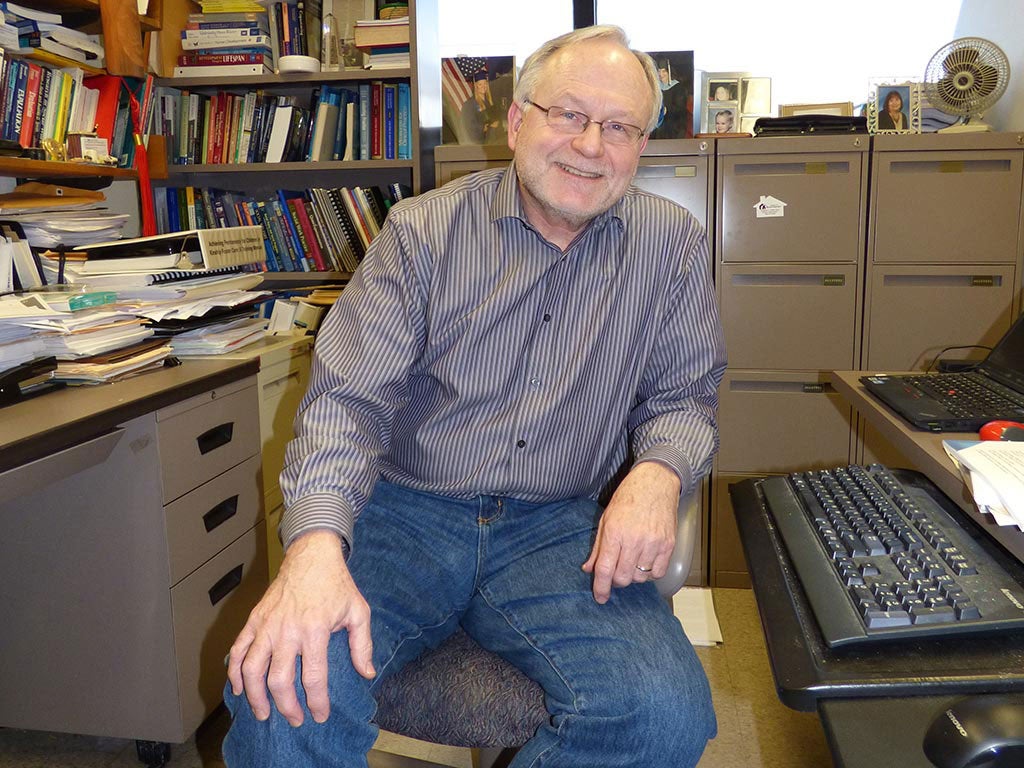 Dr. Gleeson says he is honored and humbled by the creation of the scholarship fund. "My experience at Jane Addams changed my life, it changed how I look at the world, and it made me a better person," he reflects. "I would love for more people to have that same opportunity, especially students who don't have a lot of financial resources. I hope that the scholarship can be my legacy."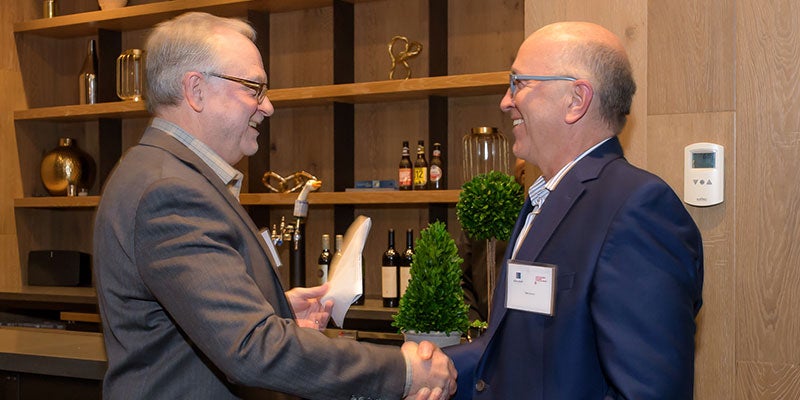 The new scholarship fund was announced at a retirement reception for Dr. Gleeson, hosted by his long-time friend and fellow JACSW alumnus Jim Horan, MSW '79, who made a very generous contribution to the endowment.
Honor Dr. Gleeson by Giving to the Scholarship Fund Heading link
Join with Dr. Gleeson, Jim Horan and many others who have given generously to the fund, knowing that the James P. Gleeson Scholarship supports students who will go on to provide much-needed services and supports to vulnerable families and individuals.
Give Today, and start your gift using the brief form below:
Give Now to the Professor James P. Gleeson Scholarship Fund Heading link