Student Spotlight: Tomas Ortiz
Tomas Ortiz oversees training and program operations at community-based organization Acclivus, Inc., supervising staff who provide violence prevention services to five level-one trauma centers and seven communities at high risk for violence. Prior to this, Tomas was Senior Program Manager for CeaseFire/Cure Violence Chicago, a violence interruption program which originated at UIC. In that role, he provided oversight for program operations in 18 communities and 5 level-one trauma centers. He began his violence prevention career as a violence interrupter with CeaseFire's Latino team.
Before enrolling in the JACSW MSW program, Tomas was in the first cohort of Urban Scholars, a program at the Jane Addams Center for Social Policy and Research that supports people who have experienced justice system involvement, homelessness, substance use, or other problems in obtaining higher education degrees and developing community leadership skills. In this interview, Tomas shares his views and experiences with community-based violence interruption.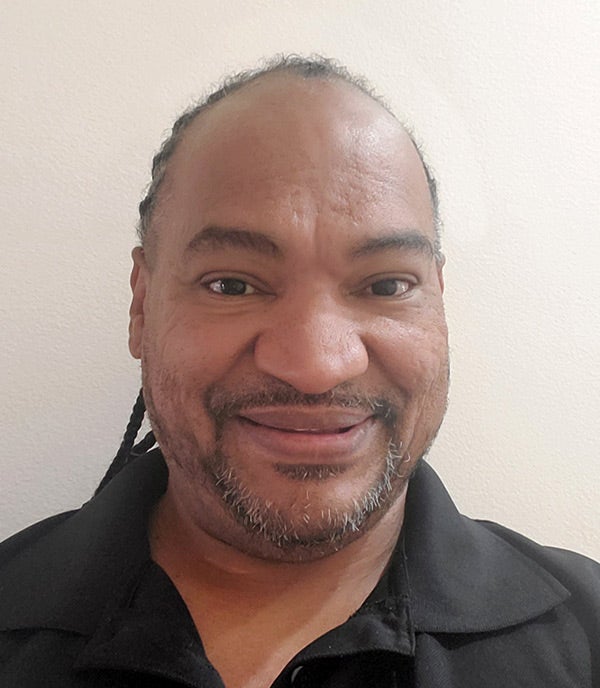 Please tell us about the work you do at Acclivus. 
There's a few different things I do, including training and overseeing day to day activities for our staff of about 80 people. But in the role of Field Director, my main focus is overseeing the hospital response unit, which performs violence interruption at level-one trauma units at Advocate Christ Medical Center, Advocate Illinois Masonic Medical Center, Northwestern Memorial Hospital, John H. Stroger, Jr. Hospital, and Mount Sinai Medical Center.
How does the Hospital Response Team work? 
When one of the hospitals has a patient who has experienced violence and they think the situation could escalate, they contact us. Our hospital team will assess the situation and get out in front of any potential violence, preventing escalation or retaliation. We also notify a Community Response Team that a violent incident has occurred in their area, so they can intervene and mediate, if need be. Violence escalates rapidly through a chain of events, so you have to get in front of it quickly.
And we continue to follow up with the patient, assess their situation, work with them to try to change ways of thinking, get resources they may need, and try to get them on a better track. And if we don't have a resource in our rolodex, we will try to find it. We strive to respect the patient, respect where they are at, their particular situation, and their particular needs.
May I ask what led you to work in violence interruption? 
I had come out of prison, after doing seven years, and a friend introduced me to the work being done by Cure Violence, which is where I started doing this kind of work. Honestly, I had heard some negative things about the program, but I had so much trust in my friend that I took a chance and sat in a few meetings. And I liked what I heard about working in the community to reduce violence. We all lived that life and have mutual respect for one another, and I was told, "the guys in the community know you, they look up to you, they respect you, so you're someone they'll probably listen to." I started as a violence interrupter and mediated many situations, getting in front of things before anyone got hurt.
Why do you think it's important to have people from the community doing this kind of work? 
What's important is understanding being in that life and that way of thinking, and also knowing that everything doesn't have to be about killings or shootings. Things can be discussed, we can use "politics" to diffuse emotional situations so that they don't blow up. But being from the community, you know what's really going on with the people who live there. Not every violent incident can be stopped, but if you've got your ear to the ground and the trust of the people, they will come to you with situations that you may be able to help with.
What's important is understanding being in that life and that way of thinking, and also knowing that everything doesn't have to be about killings or shootings…But being from the community, you know what's really going on with the people who live there.
What are the main social problems that can contribute to violence in communities?   
The biggest issue we have in our communities is homelessness, and then unemployment and poor education. Those are probably the big three things we run into. Housing is very scarce, slim to none. And for shelters you're on a waiting list, which can be a real process. These things contribute to violence in the community, it can be survival of the fittest and you can find yourself in a tough spot. You'll probably be willing to do anything just to stay alive, so those things can lead to crime or violence. There are really a lot of moving parts to reducing or stopping community violence, and we need to address the issues that contribute to violence.
What impact does a college degree have in transforming people's lives? 
The impact can be amazing. It can really guide you to a better future, no matter what age you are. I like the fact that I can have this in my tool belt to explore at any given time.
So, if I want to go into social work and not do violence interruption, then I have that option. An education and a degree gives you more options in life.
Why did you decide to pursue an MSW degree? 
Because social work is about making positive change. It can take a lot for a person to change, and first you have to look at yourself. I believe that I have been through a lot in my life and overcome a lot of stigma. And now I'm in rooms with people that I wouldn't have been with before. And I think if I was able to conquer my demons, then I can help someone else conquer theirs. I know people go through different phases, so its about listening and learning and seeking that type of help for that person. I like to help people and I may go out of my way to find them the resources they need, no matter what it is. Ultimately, it's about making society a better place to live, and making Chicago a better place to live.
What do you plan to do after you get your MSW degree? 
I'll probably continue doing this work at Acclivus, and I hope to do my MSW field placement at Sinai Hospital. So I'll stay in the health and mental health sector working with high-risk individuals, where I can try to make the best impact I can using my lived experience, combined with the knowledge I'm now getting in the MSW program.
The biggest issue we have in our communities is homelessness, and then unemployment and poor education. Those are probably the big three things we run into.
How will the master's education help you do that? 
Through the curriculum and the academic work, it's like I'm getting another side to come from, and it's helping me understand different issues in our city and in the world. We explore and research so many things, it develops more skills we can use to deal with different clients we serve. We're also learning about really meeting clients where they are at, and that you have to put your own feelings to the side and help a person, no matter what your own biases may be. You learn that you may be stuck in a rut with your thinking, but you're never too old to learn. I think of that with things like racism; how do you help someone overcome racism? I may dislike what some racists might do, but I don't hate them. Again, putting my feelings to the side, agreeing to disagree. And if you can respect those boundaries, you can go a long way and accomplish a lot.
What aspect of the education at Jane Addams have you found most helpful or impactful? 
Getting a broader understanding of people, and understanding what social workers deal with in the real world. For example, from my experience in hospitals, seeing what social workers deal with in the hospital environment. They deal with very tragic situations, and learning how to handle those tragic situations is amazing; being able to comfort somebody and offer help, even though we may not always be able to change the outcome of the situation.
What advice do you have for people who may be considering a master's degree in social work? 
Man, go for it! I think it is a good experience, and you'll learn a lot about mental health, society, racism, politics, and being able to have a voice in helping change policy. You may not be heard individually, but as part of the totality of the social work umbrella you can have a voice. For example, working with juveniles; I may not be in that field specifically, but now I'm prepared when I come across it in violence intervention. Even knowing what kind of social worker can offer help for a particular client, you get that perspective. It deepens your ability to help people.
Is there anything else you'd like to add?
Coming from a person that's done a total of 15 years in prison, my advice is to live day by day, be patient, and work for what you want. It will come to you. Also, that there's help out here if you need assistance with anything. It's out here, and you have to be patient and seek it. But it will come to you.
Modified on October 07, 2021