Apply to the MSW Program
Apply to MSW Program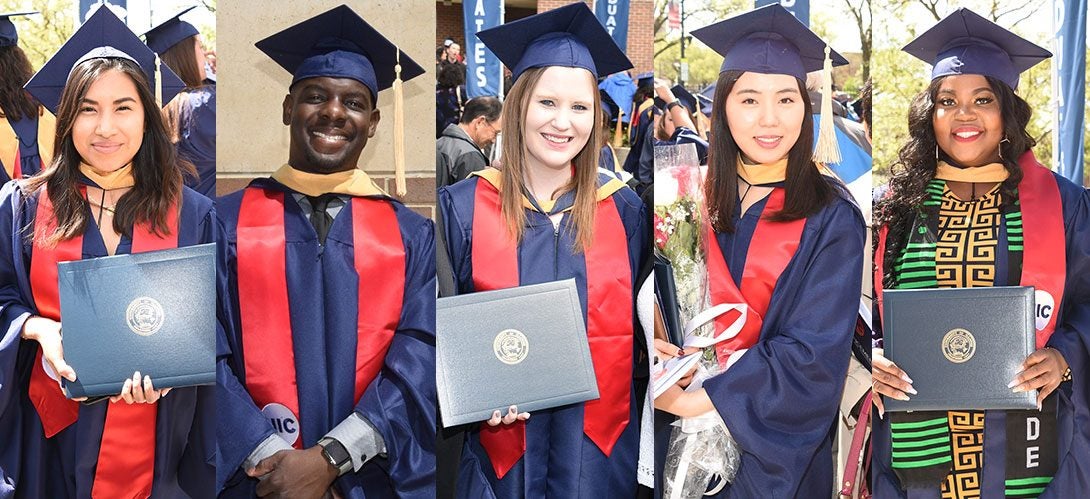 The Master of Social Work (MSW) Program invites all qualified applicants who are committed to the mission of the Jane Addams College of Social Work.
Both the UIC Application and the MSW Supplemental Application are housed in a single application for Domestic and International applicants.
Applications are reviewed in the order of their date of completion.
MSW Application Deadline for Fall 2021 Enrollment
January 15, 2021
We will begin accepting applications on September 15, 2020.
Applying to the MSW Program
The general UIC Application and the MSW Supplementary Application are combined into a single online application.
MSW Supplementary Application includes:
The application is dynamic and certain pieces of information are required before additional pages unlock.
Program Option Designation
Resume
Personal Statement (You may enter up to 100 words per question. Please answer all questions.)
Three (3) Letters of Reference (University will automatically contact the references' email to request an electronic letter of recommendation)
Academic Transcripts (Upload and submit official academic transcripts for all undergraduate and graduate schools attended. UIC undergraduate students will not need to submit credentials for UIC coursework. A UIC transcript will post to the application within a day or two of submission)
Statistics (If not included in your academic transcript as stated in #5, upload the verification statement or certificate)
Note: Applicants who confirm their offer of admission are required to submit a hard copy of their sealed final official undergraduate transcript with posted degree to:
Jane Addams College of Social Work
Office of Admissions
University of Illinois at Chicago
1040 W. Harrison Street, 4355 ETMSW (MC 309)
Chicago, Illinois 60607-7134
Note: Applicants who submitted an application the previous academic year that included the three (3) letters of recommendation will not have to resubmit emails for references in the application. Applicants are still required to pay the application fee, complete the application, and upload all other supporting documents.
Conditional Admission
Any outstanding requirement not yet fulfilled before the time of admission must be completed by June 30, 2020.  Supporting documents are to be submitted to the our Office of Admissions and Financial Aid at jaddams-msw@uic.edu.
Deferment Information and Deadlines
Confirmed applicants may request a deferment. To request deferment, provide a written statement including the term intending to be to deferred and the specific reason why. The deferment request will be reviewed by the college and the UIC Office of Admissions and Records. Please send deferment requests to our Office of Admissions & Financial Aid at jaddams-msw@uic.edu.
Deferment Deadlines of Fall 2020 Enrollment:
Domestic: May 15, 2020
International Priority: January 15, 2020
International Final: May 1, 2020
Questions?
If you have questions, contact the MSW Office of Admissions and Financial Aid at jaddams-msw@uic.edu.
Already Submitted an Application?
You can check the status of your application at UIC Admissions.