Student Experiences in the PEL Program
Student Experiences in the PEL Program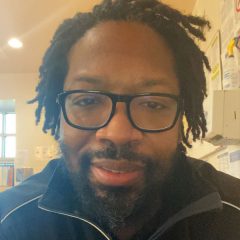 Taking asynchronous online classes has been a major benefit to me. The courses are well laid out. Professor Owens has been so flexible and responsive to my individual needs and Ms. Jenkins has been refreshingly supportive with my field practicum requests. Thanks Jane Addams College of Social Work for being understanding, flexible and supportive during the ongoing COVID-19 pandemic.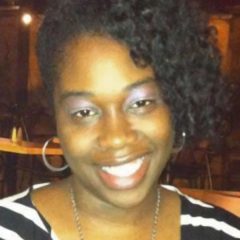 I have really enjoyed my experience in the Post MSW-PEL program. I was enrolled during the double-pandemic and political uproar. I found it comforting that my professors were so supportive and understanding during this time. They understood that everyone was under extreme stress, so they were very intentional about being accessible to answering questions and provide clarity. They always encouraged self-care, which is essential if you want to be successful in this program and profession. There is a ton of reading but it has prepared me for a position in school social work. I am so happy that I chose UIC to complete the Post MSW-PEL program. I have grown personally and professionally as a result.
Another Testimonial
I really enjoyed this online experience, even if it was hard at first. I appreciate the instructors for being receptive and answering emails for clarification. I think the content in both classes was super interesting and beneficial to utilize throughout my field experience. All in all, I am super happy I chose UIC to go back to for this program. I have no doubt that I have learned vital information to help me in my career.
Another Testimonial
I really enjoyed the Needs Assessment assignment. I feel some of my reading and assignments have started to come together and I am experiencing it first hand at my placement.
Another Testimonial
I have a foot-high pile of articles, books, and materials that I've collected throughout the semester to go through and start building my own personal school social work toolkit that I can use and work from. Now that I have all of the basics down, I'm looking forward to diving into some topics/ideas deeper. I'm so glad that I went to your Post-MSW PEL info session last January! It was an intense semester, but so worth it!
Another Testimonial
Who knew that social workers also play the role of teachers?! This is part of the reason I love school social work. Our role is so diverse!  I know that in this field, expertise comes from experience and I am excited to continue learning and growing as I work towards becoming a school social worker!
Another Testimonial
I definitely have had a lot on my plate and have had to work to balance all of my responsibilities and really work to perfect my time management skills. Despite my frustrations and stress, I have loved to be challenged again. I have loved being out of my element in this program and pushed to try new things, expand my knowledge and skillset. I feel that I have grown both professionally and personally and have been able to accomplish much more than I imagined I could in one semester. This is what I felt I was lacking in my last job before I started this program. I feel even more so now than I did at the start of the semester that this program and going into school social work was the right decision for me.
Another Testimonial
I am feeling much more comfortable than at the beginning of the year, and am excited for this comfort to grow. I am thankful that I have another semester to learn and practice.
Another Testimonial
I have had many moments with students where just being someone to listen and talk with them has seemed to make a big impact on their day. This is how I know I am glad that I pursued the PEL program.
Application for Fall '22 Enrollment
The application for Fall '22 enrollment will open this coming September 15, 2021.
Use the link below to sign up for an email notification when the application opens.