PhD Program Newsletter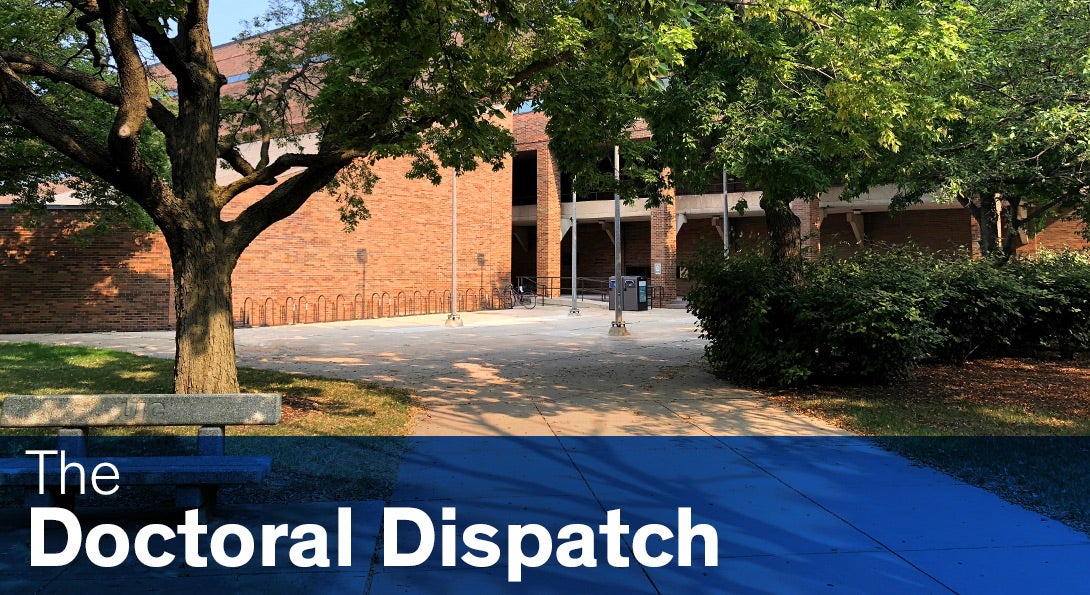 The people are what matter to government, and a government should aim to give all the people under its jurisdiction the best possible life.

Social Worker and Workers Rights Advocate

|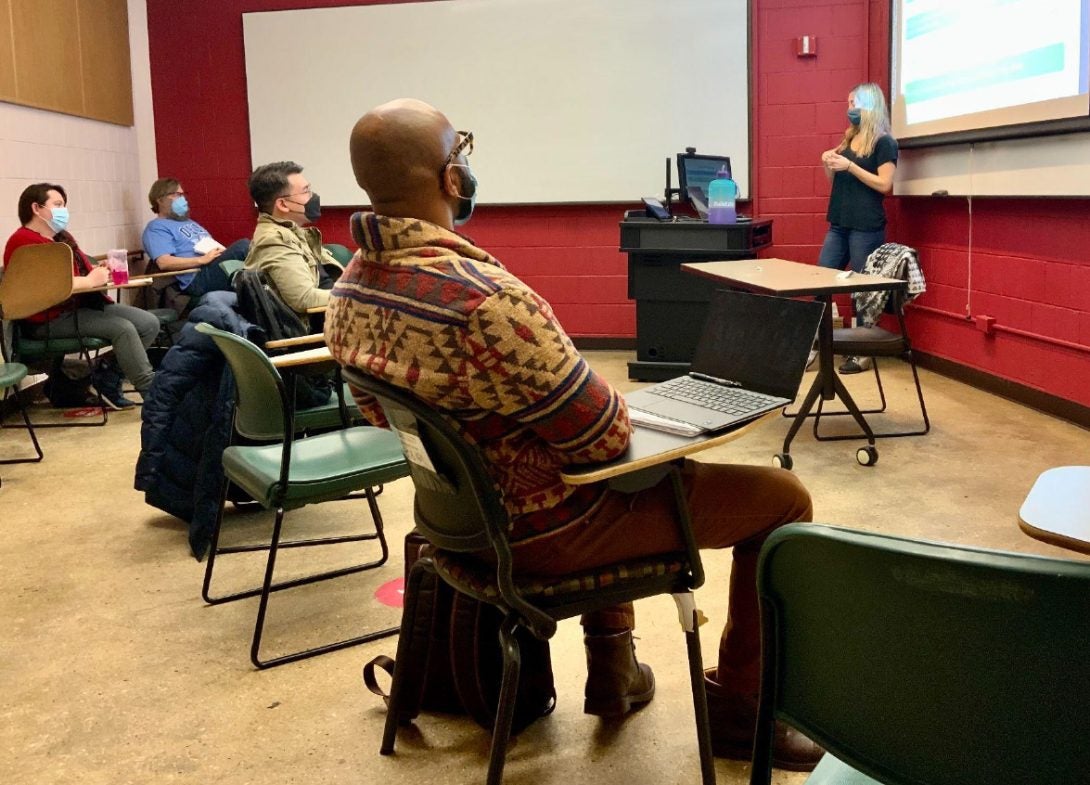 Students at Jane Addams College of Social Work have jumped back into classes at full speed, ready to tackle new learning opportunities and challenges. For the first time in several semesters for many of our colleagues, students share classroom space and company as they discuss important issues and learning. Pictured left are doctoral students in Dr. Branden McLeod 's policy course instructed by a fellow student Dana Franceschini. Classmates (from left to right) Dennise Moreno, Doug Barge, and Edward Cheon are eager to learn from their colleague, Dana, and explore policy-related topics. Dr. McLeod is in the foreground. We are proud of our JACSW students eagerly engaging in in-person coursework and adapting to their new surroundings!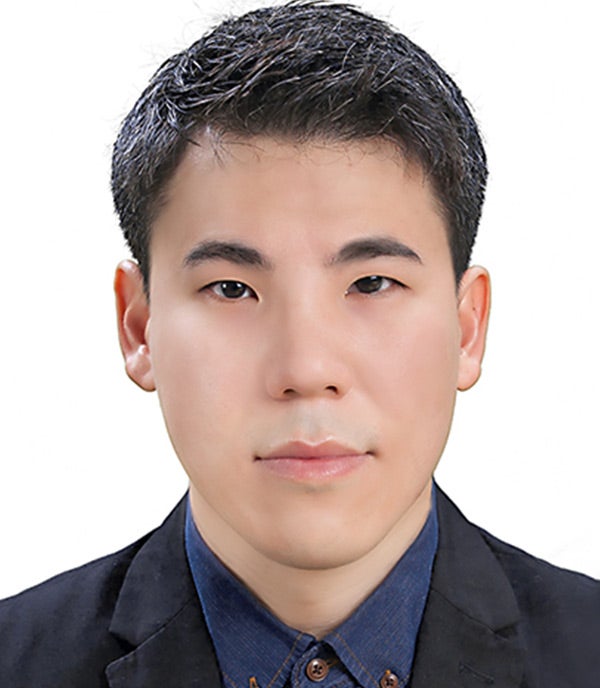 Between a Bullet and Its Target: Street Intervention, Trauma Exposure, and Professional Implications
"The research project spearheaded by the Principal Investigator, Dr. Kathryn Bocanegra, is titled Between a Bullet and Its Target: Street Intervention, Trauma Exposure, and Professional Implications. Along with Dr. Bocanegra, four other research team members contributed to the project, and they were Nathan Aguilar, LCSW; Jeanette Lee, JD, LCSW; Kathryn Kelly Carroll, LCSW; and Hyun-Seok (Edward) Cheon. The premise behind this research project is that in Chicago, in 2021, shooting and homicide rates surged. However, there have been frontline workers, namely street intervention workers, who have played a critical role in building civilian public safety infrastructure. While the importance of this work cannot be understated, the work of disrupting violence takes a toll. Thus, if we want safe communities, we need a healthy frontline workforce. The research project takes on a qualitative design and provides an overview of how street intervention workers discuss trauma exposure on the job and their reactions to this trauma. It also goes a step further by providing recommendations as to how nonprofit organizations can support street intervention workers." Hyun-Seok (Edward) Cheon
First-year Doctoral Student Hyun-Seok (Edward) Cheon (he/his) shared his experience working on this dynamic team.
Q What about the project was meaningful to you?
A This project was meaningful to me in several ways. One, it was a great opportunity for me to gain some new understanding and insights about a population that I was not familiar with. Two, it was a great learning experience as Dr. Bocanegra guided and mentored me on the processes of research, questions to continuously consider and reflect as research moves forward, and how to hone one's research in terms of purpose, impact/significance, and implication. Three, I was especially thankful regarding how Dr. Bocanegra has, to this day, considered me as more than just a student and thereby as a colleague with unique experiences and expertise. This type of mindset that she had allowed me to better engage in the research process/discussion and proactively consider and enact ways in which I could contribute to the research, based on the strengths/identities/experiences that I have. And with this increased engagement, I was able to receive constructive feedback and support, which I have no doubt that they have been instrumental in helping me become an effective and conscious researcher.
Q How did this process impact your academic interests?
A The guidance and mentorship that I received during this research project gave me the encouragement, new tools/knowledge/insights, and enhanced capacity for critical thinking that I needed to set foot on my research interest and solidify respective research questions and processes. Furthermore, even though my particular research interest relates to institutional collaboration in social service, this research project helped me recognize that there is a deep potential for organizations, through organizational capacity/culture building and management improvement, to better support frontline workers. This led to new ideas about my future research, connecting the dots between institutional collaboration, organizational capacity building/management reform, and social service workforce wellness.
Q What was the most challenging about the project or process?
A I believe the most challenging aspect about this research project was to get familiar with the research area of interest. One thing about research assistantships is that one may not get to be a part of the research project with an area that one is very familiar with and well aware of. In my case, because I joined the team when the project was about 60% complete and I was not very familiar with the population of study, there was a lot of catching up to do. While Dr. Bocanegra and the team was highly supportive in helping me integrate into the project, it was initially difficult to grapple with new information. Moreover, it was also not easy in the beginning to engage in discussions because I, trapped in my thoughts, felt that I did not know enough to participate. Of course, looking back, I should not have felt such, and over and over, the team had been so supportive in encouraging, sincerely wanting my input, and actively incorporating it into the research project.
Q What was the best part about this project and/or process for you?
A This research project had findings that had actualizable implications (e.g., recommendations for organizational best practices). That aspect was amazing. I'm not saying that all research has to be that way, but being so, it was a great learning experience to see how research findings can be transformed/translated into applied practice.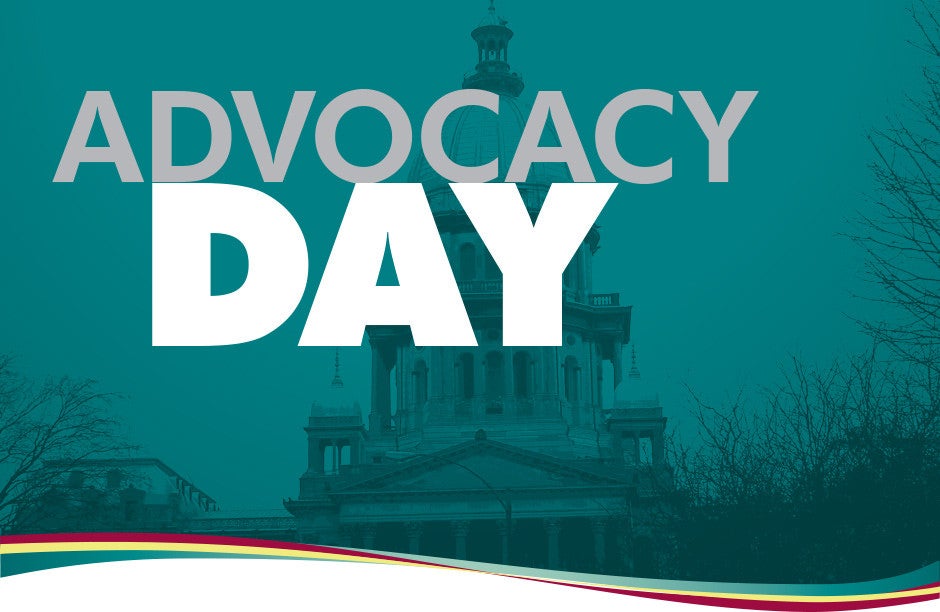 This spring, JACSW doctoral and master's students participated in the National Association of Social Workers (NASW) Illinois Chapter's Advocacy Day. The day was filled with inspiring messages from local representatives, community organizations, and change-makers in the Chicago area. Senator Ann Gillespie (2022) noted when talking about the work social workers do, "Other professions pales in comparison in terms of the devotion and passion for the support you have for communities." Doctoral students Livvy Gerrish and Andie Riffer facilitated conversations with state representative Lakesia Collins and state senator Patricia Van Pelt to advocate for substantial social justice and social work-related causes. Gerrish and Riffer provided advocacy training to JACSW students in preparation for the advocacy meetings.
For access to the training, email ogerri2@uic.edu.
Gillespie, A. (2022). Advocacy Day Keynote. Advocacy Day. National Association of Social Workers Illinois Chapter. Chicago, IL. Invited speaker.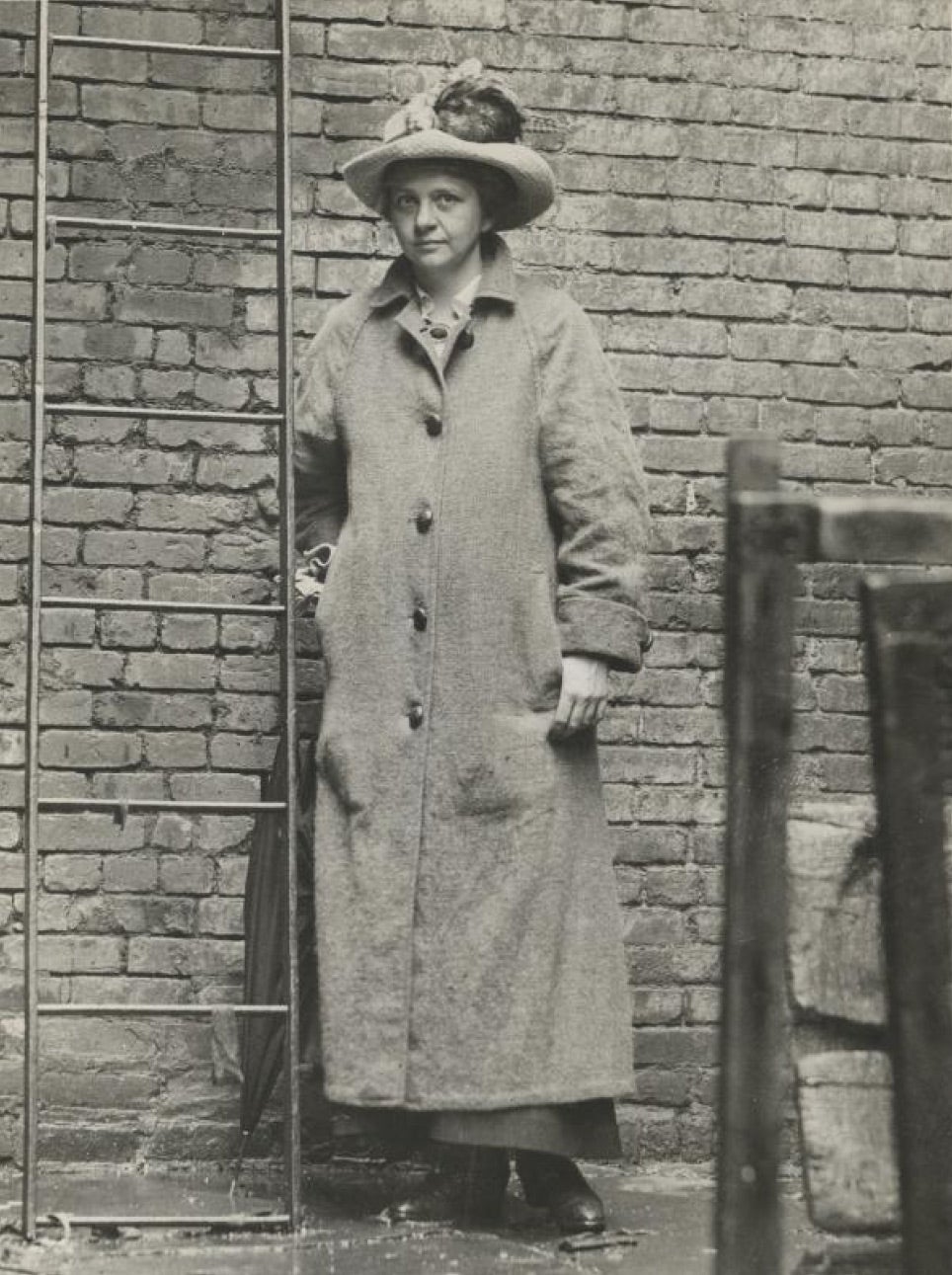 Frances Perkins was not only a social worker, but was also the driving force behind the New Deal. Her many achievements included:
Studied sociology and economics
Researched child hunger
Worked with Jane Addams at Hull-House
First woman to serve in a U.S. Cabinet position
Served as Secretary Of Labor
Established a minimum wage standard
Banned child labor
Created maximum work hours requirement
Drafted the Social Security Act
Lobbied for unemployment assistance
Frances Perkins Center. (2022). Her life: The woman behind the New Deal. Honoring the Woman Behind the New Deal.
Important Dates
April 29, Friday: Instruction ends.
May 2–6, M–F: Final examinations.
May 6, Friday: Last day for Graduate College to receive certificates of approval for master's and professional doctorate projects for graduation this term.
May 5, Thursday: JACSW commencement.
Program Progress and Completion
Proposal Hearings
Sheila Yousuf-Abramson
January 21, 2022
Loss Experiences of Youth in Foster Care: An Exploration of Loss Beyond Death
Dissertation Defense
Kelly Horn
March 10, 2022
Parental Acceptance or Rejection of Gender Variant Youth: Implications for Young Adult Attachment Anxiety
Tyreasa J. Washington, PhD '10 was promoted to Full Professor in Social Work at the University of North Carolina, Greensboro.
Be a Peer Mentor
Email Livvy (ogerri2@uic.edu) if you would like to be paired with an incoming doctoral student this fall.