PhD Program Newsletter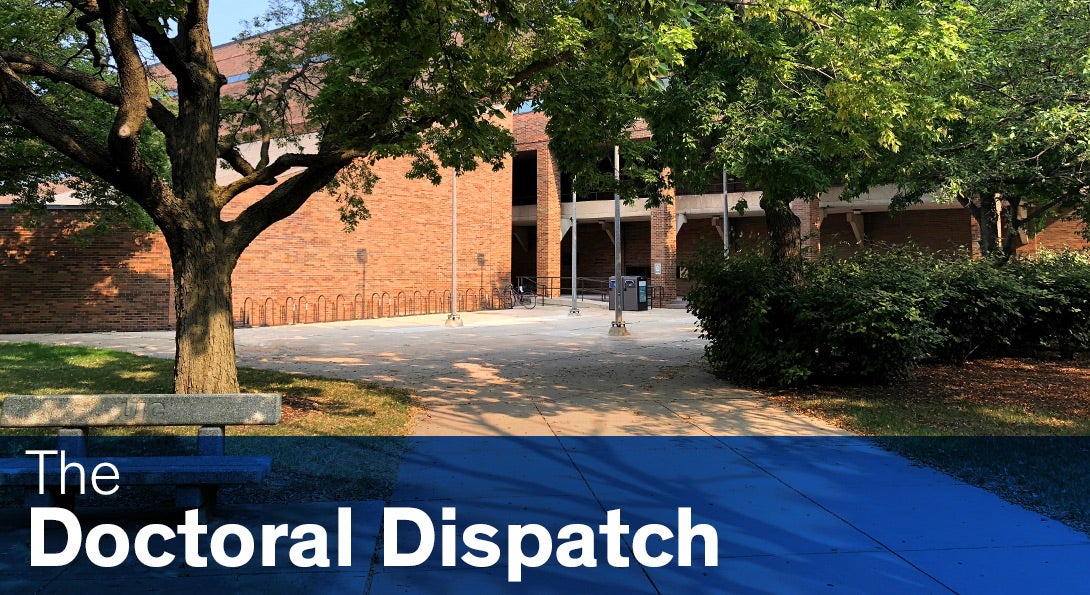 Fall 2021 • Volume X, Issue I
"When I dare to be powerful to use my strength in the service of my vision, then it becomes less and less important whether I am afraid." – Audre Lorde
Looking forward into the year, we hope to encourage current students to connect with peers, faculty, and staff despite the unusual circumstances. In an effort to support connections with peers, the Doctoral Dispatch would like to host a research social event. We would like to invite current doctoral students and candidates to join us in getting to know each other's research interests (whether those are similar or opposing)! You will be emailed a poll to indicate your general availability. We look forward to seeing you!
– Lauren Cox, Editor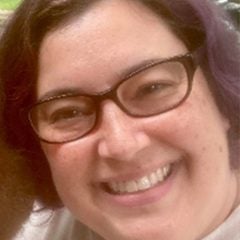 Katherine Ast, LCSW received her BA in English from Duke University (1993) and her MSW from Jane Addams College of Social Work (1999). She worked as a high school English teacher and volleyball and softball coach for five years. She transitioned to a clinical therapist role at a community mental health center, then to a domestic violence agency, and finally supporting individuals with developmental disabilities in the community. Her excitement for quality measurement began as a measure developer at the American Medical Association. Katherine has been at the American Academy of Hospice and Palliative Medicine (AAHPM) for eight years, where her latest project produced two patient-reported outcome performance measures (PRO-PMs) for people with a serious illness. She currently serves as their Director, Quality and Research. Her research interests involve implementing PRO-PMs in practice, involving communities and the interdisciplinary team, and creating rapid-cycle quality improvement programs. She has eight tattoos and is obsessed with her new rescue cat, Rey Rey.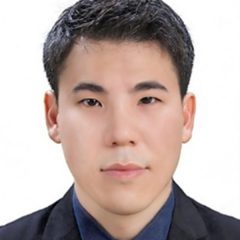 Hyun-Seok (Edward) Cheon received his BA in Social Welfare from the University of California, Berkeley and graduated with his MSW from the University of Pennsylvania. He has global work experiences, as he engaged in preliminary research for implementing character-based education in K-12 at a child welfare think-tank in South Korea. In California, USA, Edward provided mentoring and advocacy services, through which he championed an education system that upholds equity, cultural awareness, and individual uniqueness. In Pennsylvania, USA, he interned as a clinical therapist at the Kirkbride Center, where he provided clinical and case management services for people rehabilitating from substance use. At an organization called Philadelphia Higher Education Network for Neighborhood Development (PHENND), he coordinated a university-community partnership in running a U.S. Department of Education's federally funded program of addressing college and career readiness among students of low-socioeconomic status. Through the PhD program at Jane Addams College of Social Work, he is interested in researching institutional collaboration in the field of social work to create social impact.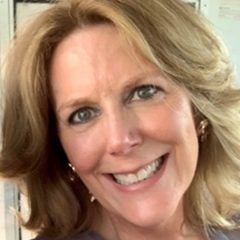 Sara Duffey holds an MSW from the Jane Addams College of Social Work at the University of Illinois Chicago (2021). Sara is interested in the intersection of health outcomes for older incarcerated individuals diagnosed with cancer. In addition to her doctoral studies, Sara works for the Lurie Cancer Center in research administration, supporting research programs to promote interdisciplinary research. Her previous experience includes partnering with advocacy groups to conduct clinical trial outreach and provide education to underserved communities and clinical trial management. Sara is a Madison, Wisconsin native, played on the boy's hockey team growing up, and is also a certified scuba diver! She is excited to embark on continued social work scholarship and develop relationships for continued collaborations.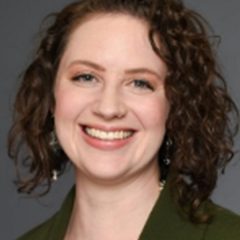 Lisa Elliott, LCSW (she/her/hers) specializes in perinatal mental health and trauma treatment for LGBTQIA identified folks. She obtained a BA in Linguistics (2010) from the University of Alberta in her hometown of Edmonton, Canada. She holds an MSSA  from the University of Chicago (2016). Lisa has diverse work experience in clinical and research settings and self-identifies as a clinician-researcher. Most recently, Lisa has served as the clinical director for an outpatient mental health practice in Chicago. She is interested in community-engaged intervention and implementation research in the areas of reproductive and perinatal mental health, particularly for gender and sexual minorities. Lisa loves cooking, spending time with her family, and hiking in the Rockies.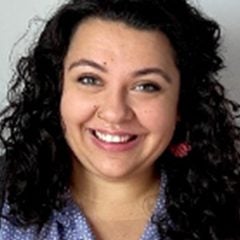 Livvy Gerrish, LCSW (she/her/hers) specializes in working with survivors of trauma. She graduated from Weber State University in 2016 with her BSW degree, and the University of Wyoming with her MSW in 2017. Livvy is passionate about trauma and violence prevention for individuals, families, and communities. Throughout her social work career, Livvy has served as an advocate, counselor, educator, and organizer. She has relied heavily on the research and development of others and chose to pursue a PhD in social work to help advance the field for fellow service providers. When Livvy isn't in the office, she can be found drinking far too much Diet Coke, watching scary movies, volunteering, or creating plans for projects that she will never have enough time to complete.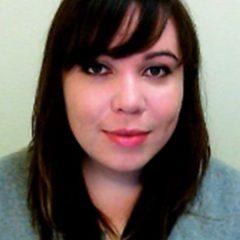 Dennise Moreno has a BA in Sociology and an MSW from the University of Houston. Dennise has worked with Latinx(o), Hispanic, and immigrant communities for the past 10 and has experience in the areas of community development and civic engagement. Dennise's areas of interest include social justice, economic justice, and immigrant and Latinx(o) communities.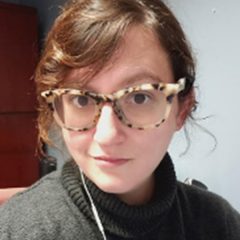 Andie Riffer earned their MSW at Syracuse University and their BA at Indiana University. With clinical experience in providing specialized sexual abuse services, they also developed and advocated for policy initiatives regarding sexual abuse in housing and preventing sexual violence through education, research, and advocacy. Currently, they are working on a qualitative research project regarding non-binary experiences and serving on the advisory board for the Alliance of Disability and Social Work. Having several poems and short fiction pieces published, they value role of art in social work with hope to incorporate it into their future work.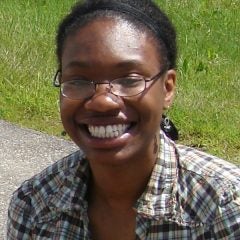 Chlece Walker-Neal-Murray was selected for a fellowship for Health Policy Research Scholars by the Robert Wood Johnson Foundation.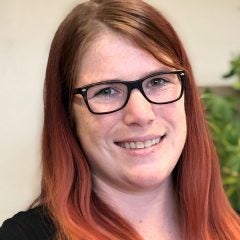 Chrissy Barber was selected as one of six scholars for the Fahs Beck Doctoral Dissertation Grant ($3,926) in support of her research titled, "Outbroing the Bros: Exploring Gender in the Military."
Presentations
Parra, S., Huffhines, L., Coe, J., Seifer, R., & Parade, S. (2021). Parenting Behavior Moderates the Association of Socioeconomic Risk and Infant Emotion Dysregulation. Poster accepted and to be presented at The Society for Research in Child Development, April, 2021, virtual conference.
Publications
Jen, S., Harrop, E., Galambos, C., Mitchell, B., Willey-Sthapit, C., Storer, H. L., Gonzales Benson, O., Barber, C., Kim, J., & Zhou, Y. (2021). Discursive constructions during COVID-19: Calling for the critical analysis of discourse in social work in and beyond the pandemic. Journal for the Society for Social Work and Research, advanced online access. https://doi.org/10.1086/716953
November 4–November 7, 2021: Council on Social Work Education (CSWE) 67th Annual Program Meeting, Racial, Economic, and Environmental Justice, Orlando, Florida.
January 12–16, 2022: Society for Social Work & Research (SSWR) 26th Annual Conference, Racial, Social, and Political Justice. (San Francisco, CA)