PhD Program Newsletter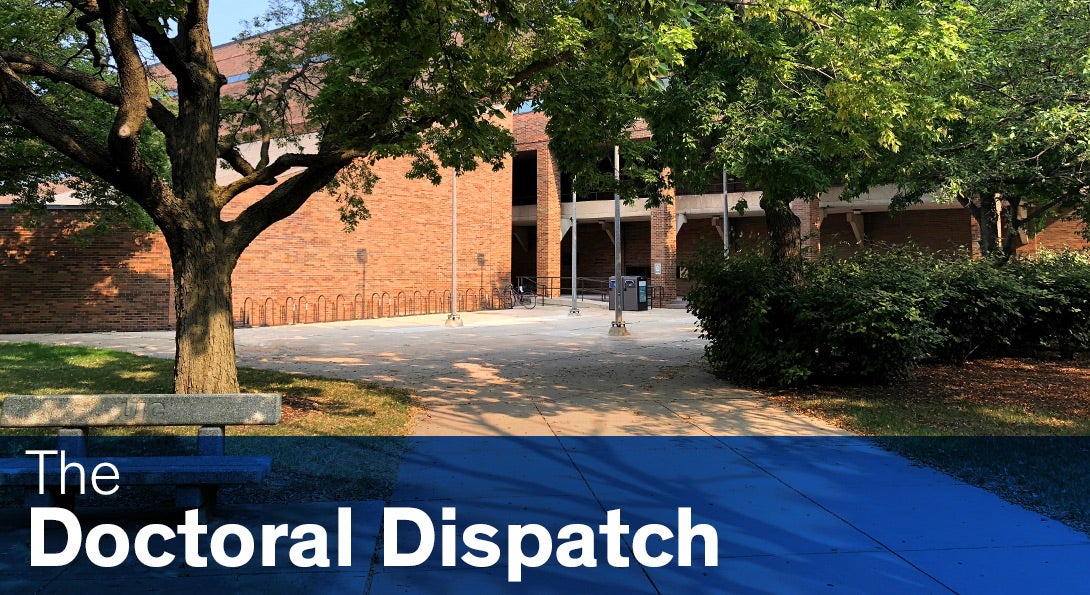 Fall 2020 • Volume IX, Issue I
Social Justice Quote
"The way to right wrongs is to turn the light of truth upon them." – Ida B. Wells
Welcome to Academic Year 2020-2021!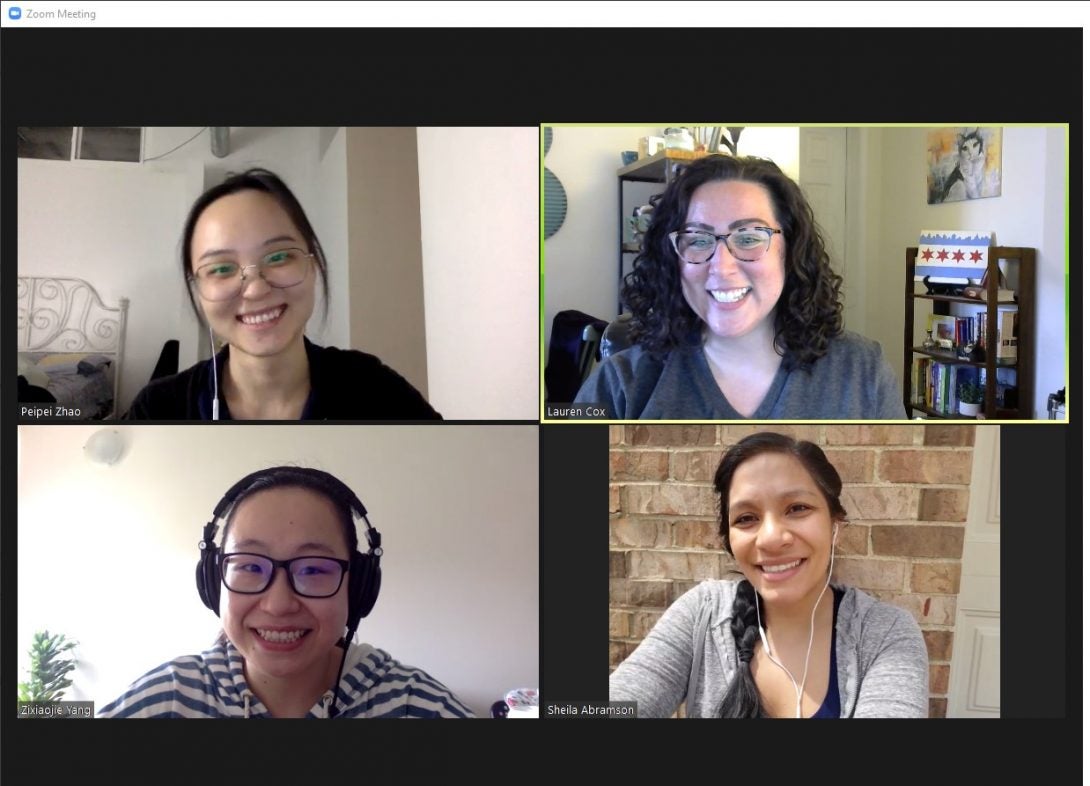 As we continue to trudge through 2020, let's pause and reflect on the strength that it took to come this far. Throughout this academic year, we need to be more intentional than   ever in how we engage with our surroundings. This means connecting with our collegiate community for mutual aid and support, while remembering the systemic roots of our true enemy. The current global crises and threats to our existence are affecting the most vulnerable and marginalized people at disproportionate rates. This underscores the necessity for social workers and our systemic, multi-level practice more than ever.
This issue features our incoming PhD cohort, recent publications and  presentations, and the community engagement efforts of our PhD students.  The Doctoral Dispatch would like to  extend a warm welcome to our new cohort and encourage everyone to get out there and fight like hell!
– Lauren Cox, Editor
Welcome our New Doctoral Students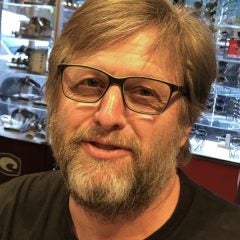 Doug Barge received his BA in Mathematics (1982) from The University of Chicago and  his MS in the Computing and Information Sciences (1989) from the Roosevelt University In Chicago. After a bit of an academic hiatus, which included working on education studies at the National Opinion Research Center at the University of Chicago, Doug earned his MSW (2020) at Dominican University in River Forest, IL. During this time he interned for a year at the Social Impact Research group at Heartland Alliance which inspired him to continue down a research path. The Housing First approach was stressed there. He hopes to use that approach in studying housing models for the seriously mentally ill population. For fun, Doug participates in bike tours of many types and promotes non-automobile transportation.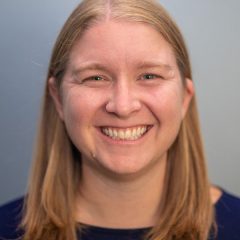 Cheryl DiMonte received her BA in History and Social Work from Bradley University (2009) and MSSA in Community and Social Development from Case Western Reserve University (2010). Throughout her education, she worked with various community groups to fight for access to mental health services in rural areas, healthy supermarkets in food deserts, and tools to address vacant housing in low income neighborhoods. After graduation, her passion for macro level social work led to an 8-year career in various roles as a public servant for Columbus City Council in Ohio. Her research interests include policy analysis in the areas of housing stability and affordability as well intervention methods to help prevent evictions.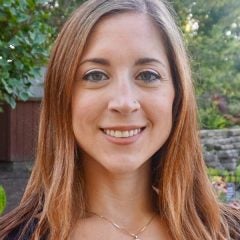 Dana Franceschini is a Licensed Clinical Social Worker who received her B.S. in Psychology (2014) from Michigan State University and M.A. in Social Services Administration (2017) from the University of Chicago within the Older Adult Program of Study. She is currently employed by Aging Care Connections as the Transitional Care Supervisor, overseeing the coordination and implementation of two care models supporting older adults within primary care settings, as well as the transition home from the hospital. Her research interests include the social determinants of health, social work led transitional care initiatives supporting older adults, and the partnership between community-based organizations and healthcare entities. She is also a yoga instructor and a proud dog mom.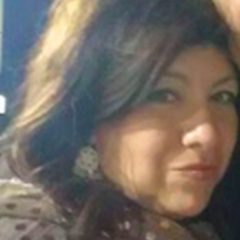 Xochitl Guerreo is a Licensed Clinical Social Worker with over 17 years of experience as a social worker. She completed her BA/Criminal Justice (1995) at UIC and her MSW (2003) at the Jane Addams College of Social Work. During her MSW program, Xochitl worked as an intern at the UIC Institute for Juvenile Research, where she provided services to children participating in the Pediatric Mood Disorders Clinic. Most recently, Xochitl worked as a clinical social worker with the Cook County Department of Corrections. Xochitl is a proud first generation college graduate and mother of five. Xochitl intends to focus her research efforts on the impact of parental incarceration on children. Her favorite animal is the alpaca and she hopes to own several one day.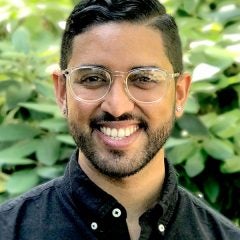 Shawn Parra (he/him/his) is a Dominican male, born in the US. Originally from Providence, RI, and has been a resident and student in Boston for the past 10 years. He graduated Boston University with a B.A. (2014) and M.A. (2016) in Psychology, as well as an M.S.W. (2020). The decision to return to school and get a PhD in Social Work was due to his experience as an in-home clinician for two years and his time as an outpatient therapist in a community health center. He is a firm believer that individuals behave differently depending on their context, and not solely because of their biology. As such, he looks to this PhD to do more than work one-on-one with but also help to change the oppressive systems themselves. His research and policy interests include: mental health and increasing access for marginalized communities, and creating more culturally and linguistically appropriate treatments for the Spanish-speaking community. When outside of the social work realm, he enjoys spending time with family and friends, trying new foods, traveling, and dancing!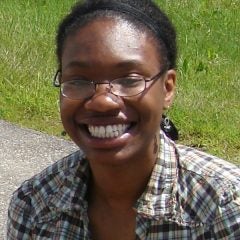 Chlece Walker-Neal-Murray is a licensed attorney, snd the Executive Director and co-founder of Chicago Advocate Legal, NFP a not for profit law firm located in Chicago's loop focusing on housing, family, DCFS appeals and the Preventive Law Initiative. The mission of the firm is to provide community education on legal issues and systems and flat-fee income-based legal services to those who cannot afford more tradition l legal fees and are unable to get assistance through legal aid.  Chlece also works as a research assistant on child trafficking issues at the Center for the Human Rights of Children at Loyola University Chicago School of Law as well as facilitating a class on Race and Bias, and working as a teaching assistant in the Masters of Jurisprudence program.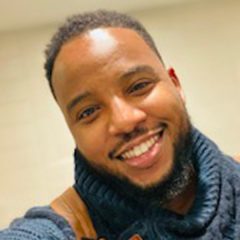 Antonio J. Wheeler Jr., LCSW, CADC received his bachelor's in criminal justice from Chicago State University.  In 2017 he received his Master of Arts degree from The University of Chicago (SSA).  His diverse experiences include counseling victims of gun violence, substance abuse counseling, & working with perpetrators of domestic violence.  He has worked as a counselor at the Illinois Department of Juvenile Justice, Cook County Hospital, Haymarket, Gateway, & PCC Community Wellness Center.  This Chicago native has spent over a decade working in different capacities to address trauma.  As a PhD student, his interests include the impact of vicarious trauma on Black males.
Student Presentations and Publications
Presentations
Kim, G., Suárez, L., Cox, L., Volpe, K. (2020). Gender-specific effects of coping strategies & social support on behavioral profiles of anxiety treatment-seeking youth. Poster presented at the College of Medicine Department of Psychiatry's 11th Annual Research Forum, Chicago, IL.
Porche, M. V., Fortuna, L. R., Avila, A., Parra, S., LeJeune, J., Syeda, H. S., Koslouski, J. B., Pincus, D., Comer, D. (2020). Kids FACE FEARS RCT: Preliminary input from stakeholders for Spanish language translation and reach. In R. Oblath (Chair) Adversity, agency, innovation: Identification and treatment. Paper presented at the Biennial Meeting of the Society for Research on Adolescence, San Diego, CA.
Sims, J., Suárez, L., Cox, L., Simpson, D. (2020). A snapshot of inequality: Demographic differences in children's exposure to community violence in a sample of anxious youth. Poster presented at the College of Medicine Department of Psychiatry's 11th Annual Research Forum, Chicago, IL.
Yousuf-Abramson, S. (2020). Supporting Loss: Worden's Tasks of Mourning Through a Social Work Lens [Conference Presentation]. Council of Social Work Education APM 2020, Virtual Meeting.
In Print
Wood, J. D., Watson, A. C., & Barber, C. (2020). What can we expect of police in the face of deficient mental Health systems? Qualitative insights from Chicago police officers. Journal of Psychiatric and Mental Health Nursing. Advance online publication. https://doi.org/10.1111/jpm.12691
Important Dates
November 16-20, 2020 – Council on Social Work Education (CSWE) 66th Annual Program Meeting, Social Work Education: Diversity, Equity, and Inclusion (held virtually)
January 20-24, 2021 – Society for Social Work & Research (SSWR) 25th Annual Conference, Social Work Science for Social Change. (San Francisco, CA)
January 29, 2021 – Last day to file for graduation for Spring 2021
February, 2021 – CSWE abstracts due
March 19, 2021—Last day to submit approved dissertation
April, 2021 – SSWR abstracts due
In the Community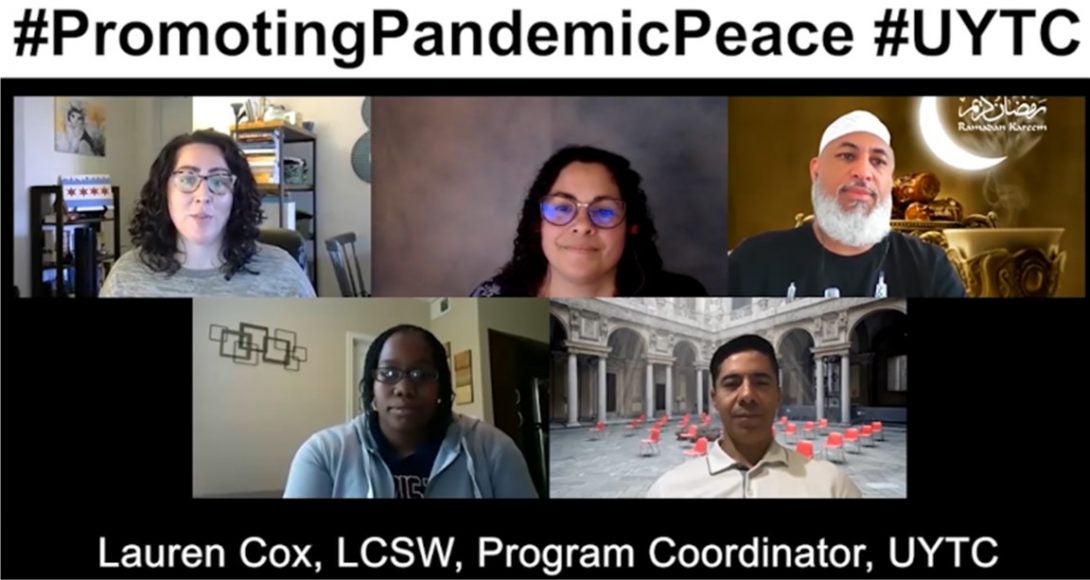 Lauren Cox, LCSW and 3rd year PhD student, works with the Urban Youth Trauma Center at the Institute for Juvenile Research to engage those living in urban communities across the United States in violence prevention strategies. Led by Drs. Liza Suárez and Jaleel Abdul-Adil, Lauren helped implement a virtual community violence prevention campaign during the initial shutdown due to the coronavirus pandemic. Their team of diverse researchers and clinicians engaged audiences including caregivers, mental health providers, school professionals, law enforcement personnel, and faith-based community leaders in violence prevention strategies adapted to the COVID-19 pandemic.
Shawn Parra has collaborated on projects that include: gender roles, coping, and abuse of HIV+ and/or at-risk women, and creating culturally and linguistically appropriate anxiety treatment for Spanish-speaking youth and families. His work has been presented at the following conferences: Biennial Meeting of the Society for Research on Adolescence, International Society for the Study of Trauma and Dissociation, and the American Psychology Association."
Peipei Zhao and Lauren Cox, 3rd year PhD students, led by Annette Johnson, worked with the Jane Addams Training Institute for School Social Work Professionals to address the emergent needs of school social workers in the Chicagoland area. This training, developed and implemented by a committee of social workers with expertise in addressing the mental health needs of students in school settings, provided school social workers with hands-on resources to support the needs of their students and families that are disproportionately experiencing the devastating health and economic effects of COVID-19.
Thank You, Candace, For All You Do!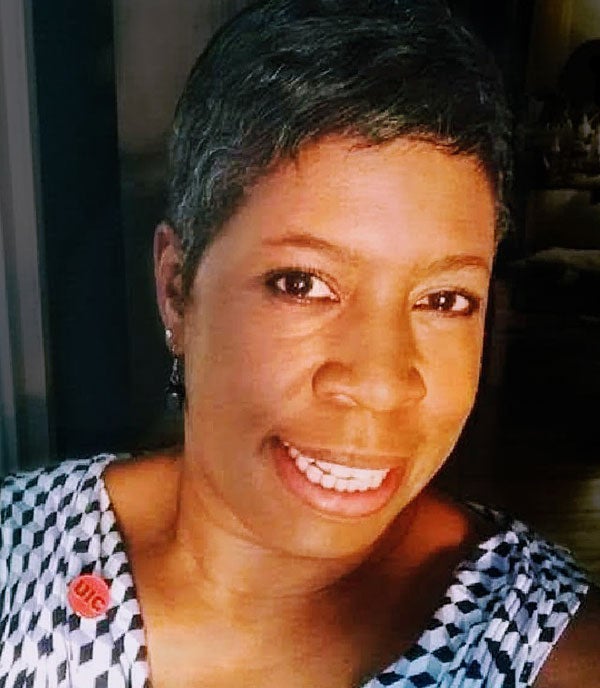 The Doctoral Dispatch is proud to announce that Candace Stoakley received the 2020 UIC Janice Watkins Award for Employee Recognition. Anyone who has had the pleasure of working with Candace knows that this award is well-deserved. Candace goes above and beyond for our students every day so let's take a moment to celebrate Candace and thank her for her commitment to UIC students.