MSW Information Sessions
Learn About the MSW Program at Jane Addams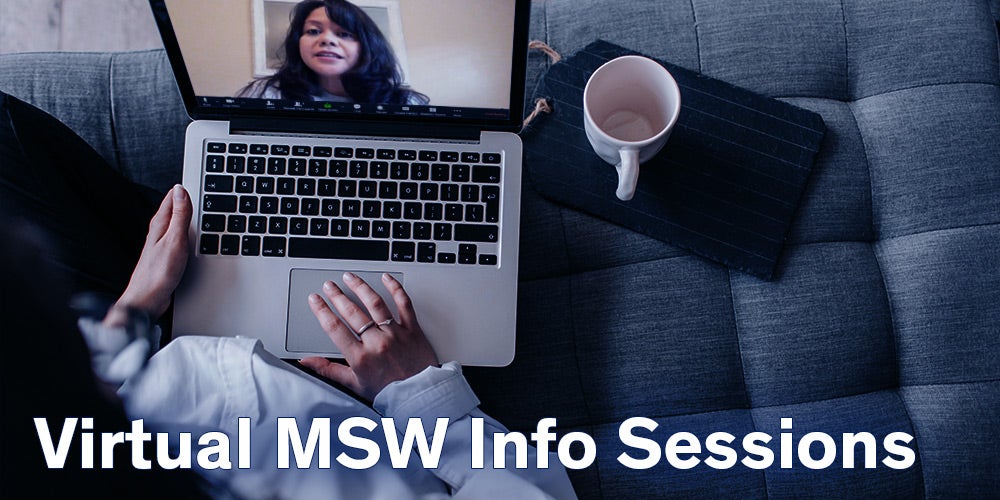 For your health and safety, all MSW information sessions will be held online.
Join us for virtual info sessions hosted by Marybel Flores, our Assistant Dean for Admissions and Financial Aid, where you'll learn about the MSW program, including:
Requirements and applications for Fall 2022 enrollment
Full-Time, Advanced Standing and PM-Extended Study options
MSW specializations in Child and Family, Mental Health, Organization and Community Practice and School Social Work
Field placement opportunities
We're looking forward to seeing you; below you can register for the date and time that works best for you!
Schedule and Registration
MSW info sessions generally last an hour to an hour and a half, and attendance is capped at 50.
September 2021
Tuesday, September 21 at 10:00 a.m.
This info session is full
Thursday, September 23 at 3:00 p.m.
This info session is full
October 2021
Tuesday, October 19 at 10:00 a.m.
This info session is full
Thursday, October 21 at 3:00 p.m.
This info session is full
November 2021
Tuesday, November 16 at 10:00 a.m.
Register »
Thursday, November 18 at 3:00 p.m.
Register »
December 2021
Tuesday, December 14 at 10:00 a.m.
Register »
Thursday, December 16 at 3:00 p.m.
Register »
January 2022
Tuesday, January 4 at 10:00 a.m.
Register »
Thursday, January 6 at 3:00 p.m.
Register »